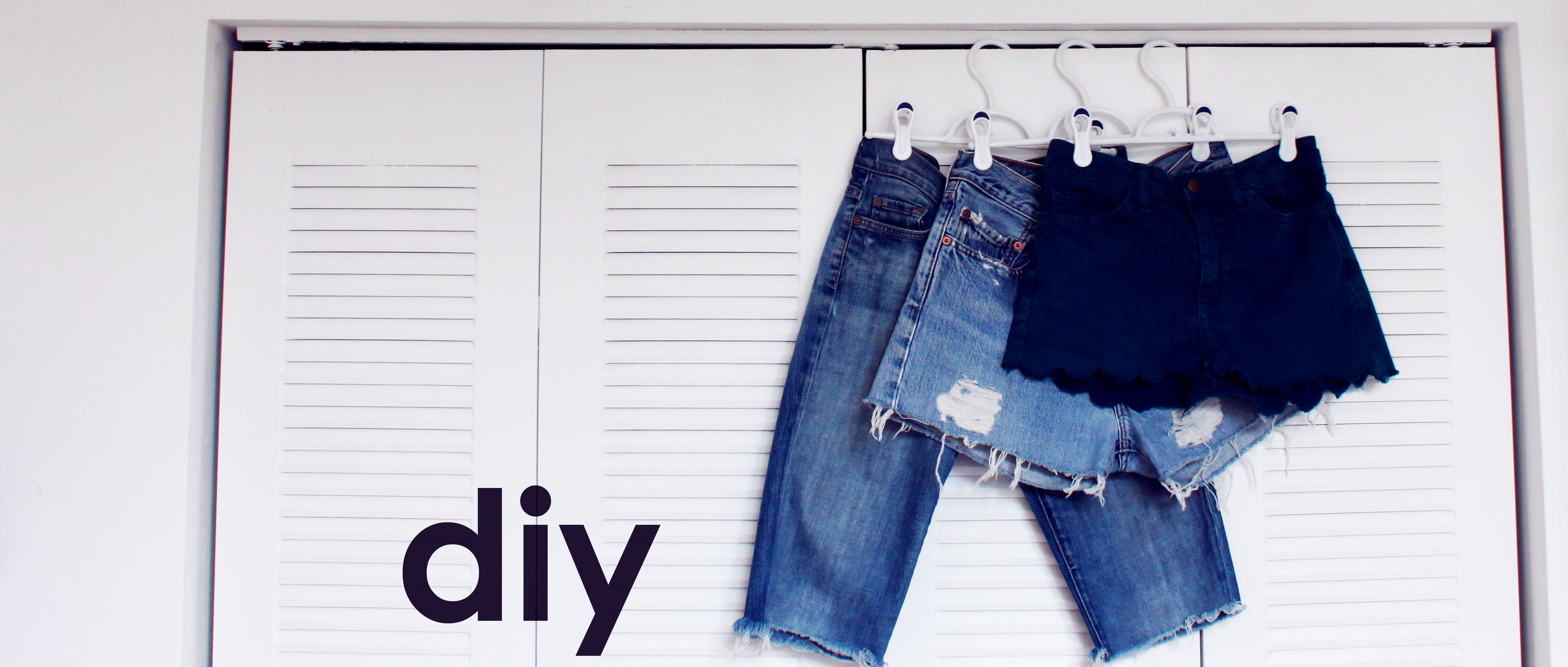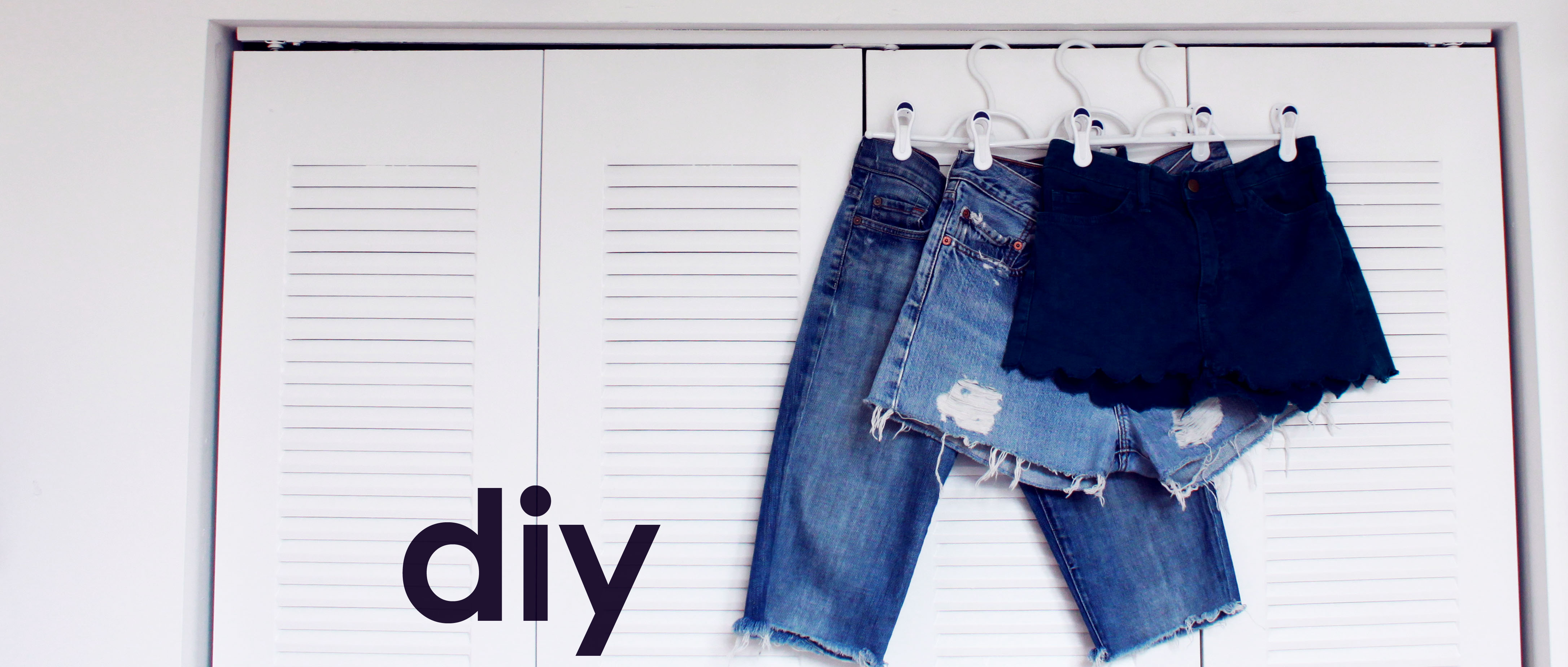 Chances are you probably have an old pair of denim jeans or jean shorts that have been laying around begging to get worn, but you just can't seem to put them back into rotation. And most likely you have also been telling yourself you are going to revive them in some way and give them a new life.
Well, I'm here to tell you the time is NOW because it's so easy and it only takes minutes.
Old denim shorts or jeans
Old toothbrush or hard bristle brush
TIP: If you're using an old pair of jeans you'll want to put them on and measure the length at which you want to cut them, a piece of chalk works great as it washes away. Another easy way to cut them is to take a pair of shorts that you currently wear and use them as a guide.
Next, you'll take your rubber bands and tie each leg of the shorts tightly about 1-2 inches from the bottom, this is where you'll bleach so if you want more "dipped" bottoms just leave more fabric. Dip the bottoms of the shorts in pure bleach watching closely until they turn the shade you desire.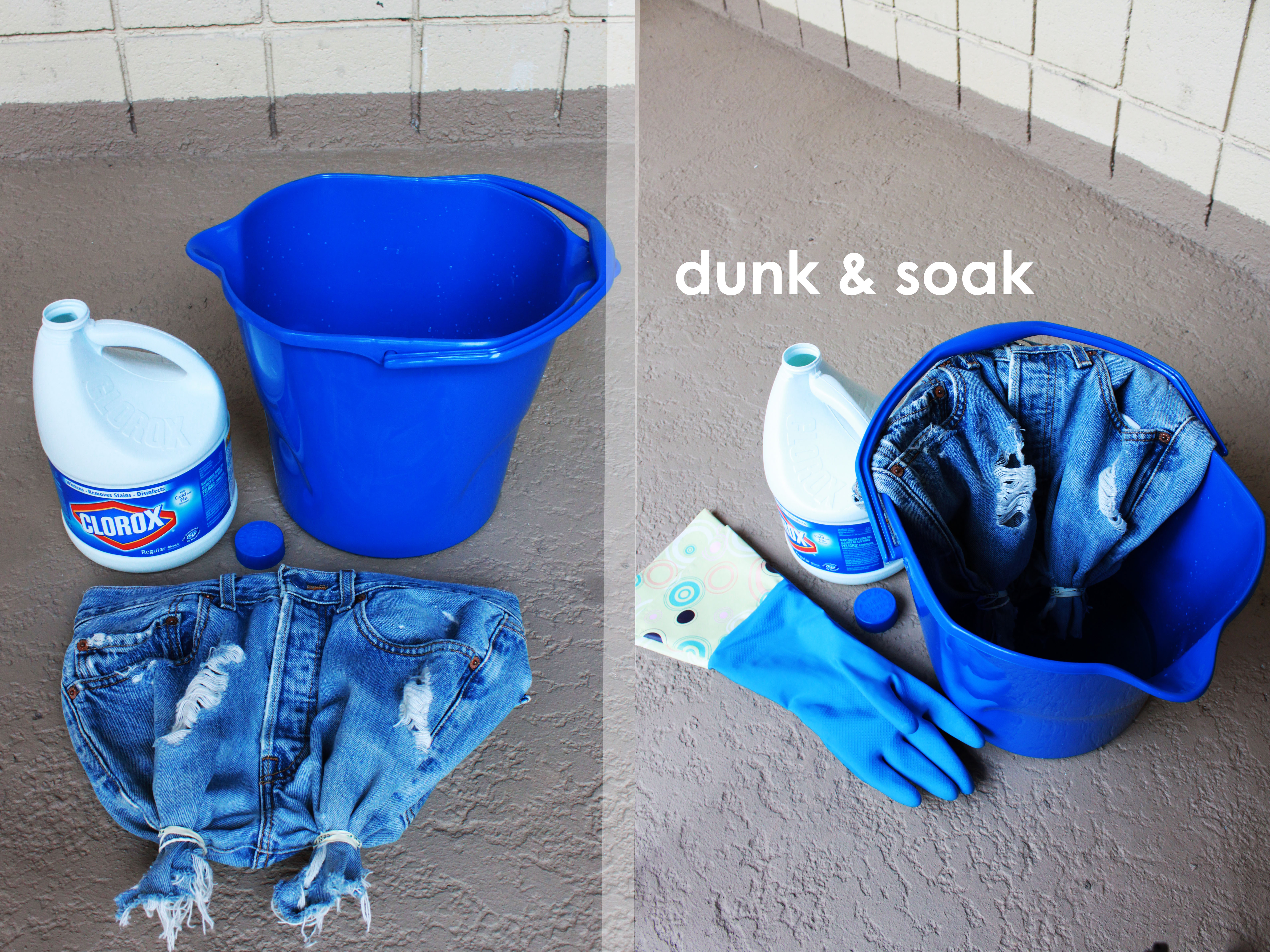 With the denim shorts, I let them sit a little longer than the teal shorts which almost instantly faded to white with little spots of tan, which I thought was a neat effect. Before rinsing, I took the spray bottle of bleach and misted the front and back, giving the shorts a speckled effect.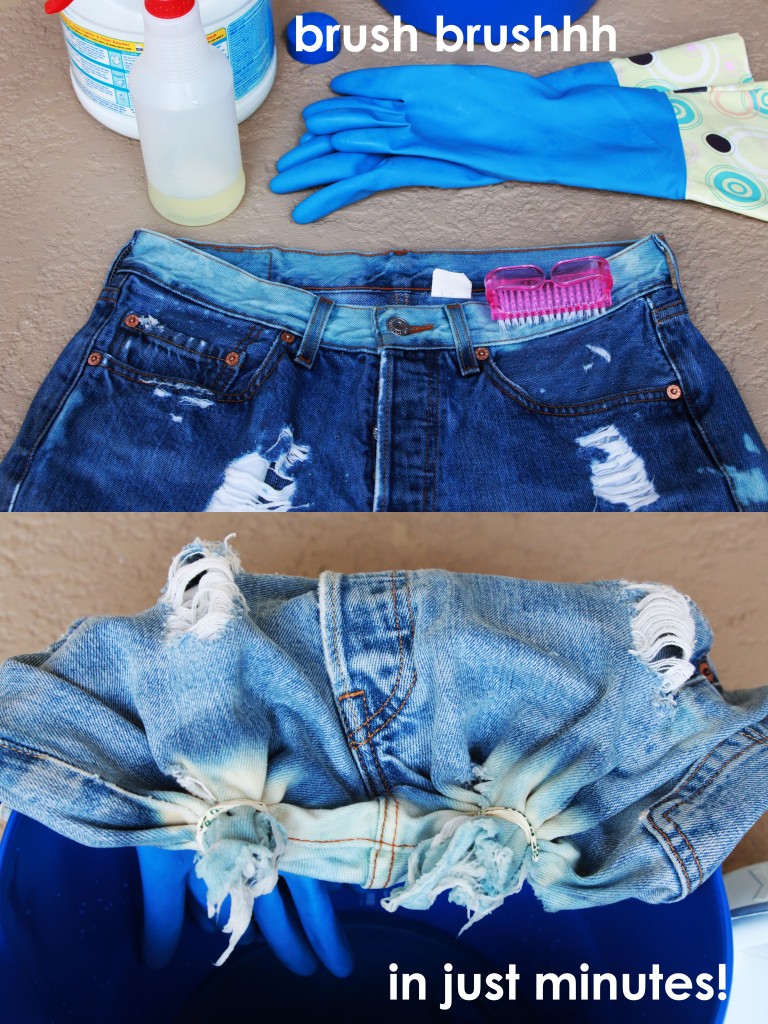 The waistband of the shorts can also be tied off and bleached or dyed. For the denim shorts I sprayed bleach along the top then took the brush and scrubbed in the bleach resulting in a light blue "belt." Going a step further, I then tied off the top and dipped it in orange dye for several minutes before rinsing in hot water. The result was a light yellow waist and a tie-dyed effect on the bottom half.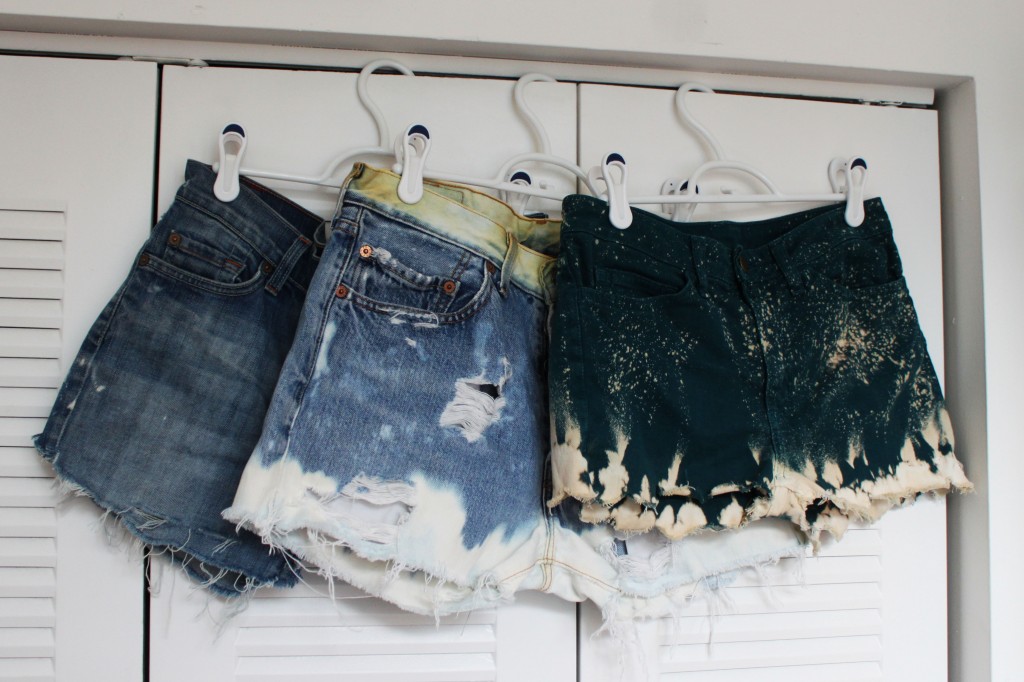 Have fun sifting through your old jeans and giving them a new life. Don't be afraid to grab colored denim, my favorite are the teal "space jorts" that my roommate trusted me to experiment with and she is very pleased with her "new" old shorts!
Now that you have the perfect shorts for the last of these dog days of summer, make yourself a Bright + Sunny drink as a reward.