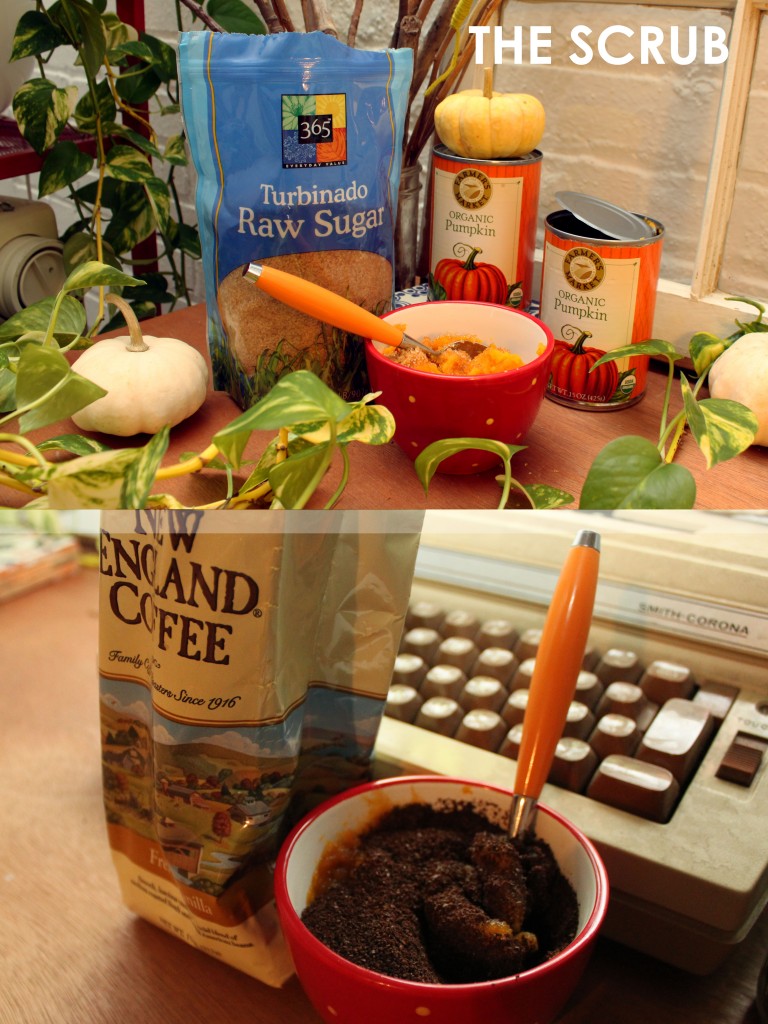 Generally when you go to buy pumpkin it's for a pie or  a jack-o-lantern, but did you know it's also amazing for your skin? While doing research for this month's DIY, I learned that it's high in Vitamin A (skin healing), Vitamin C (antioxidant) and Zinc. Also pumpkin soothes, moisturizes and acts as a carrier — assisting the other mask ingredients to absorb deeper into the skin and intensifying the results. With so many skin benefits and going into this dry cold weather, I thought it would be a good ingredient in my first DIY Beauty edition.
Because not all skin types are the same and your skin may vary with the seasons, here are some options to alter the mask to fit your specific skin type.
If your skin is on the dry side, you could add one-quarter teaspoon of heavy whipping cream, which adds moisture with the help of alpha hydroxy acid. Another option for dry skin is one-half teaspoon of brown sugar, which exfoliates the dry skin and adds moisture via the alpha hydroxy acid.
If you find that your skin is oily at times, you'll want to add one-quarter teaspoon of apple cider, the tonic action promotes skin circulation and the alpha hydroxy acid regulates your face's pH balance.  Additionally for the "prone to oily skin mask," you could add one-quarter teaspoon of cranberry juice, which is high in antioxidants. These are critically important to the utilization of fatty acids to maintain balanced, nourished skin.

SCRUB
½ can of raw organic pumpkin
½ cup raw sugar or brown sugar
1 cup coffee grounds
Combine all ingredients and use in shower on body only. The grounds will go EVERYWHERE so keep this in mind and be careful that you don't dirty up your entire bathroom.
TIP! Using a shower strainer will help with the mess.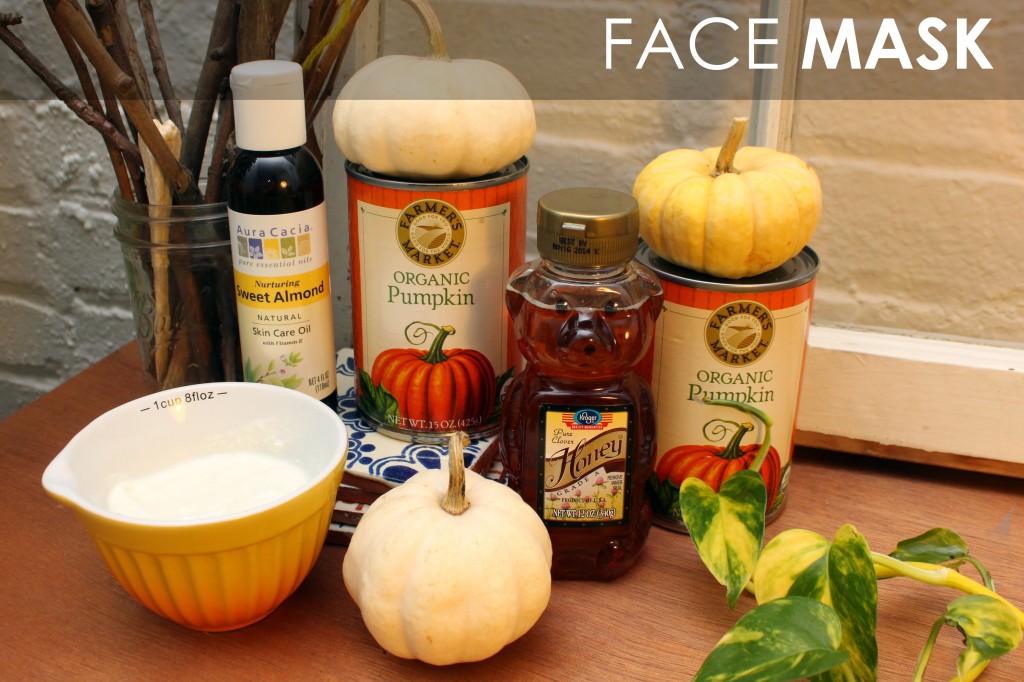 MASK
½ cup raw organic pumpkin
¼ cup plain yogurt
Touch of honey
2 tablespoons almond oil
Combine all ingredients and stir well. Let mixture sit for a moment while you wash your face with mild soap and hot water, removing makeup and opening pores.  You could even refrigerate the mixture for a chilled mask, this helps if you usually experience puffiness.
Apply to face (careful with your eyes!), but getting most of the under eye area and upper neck. Let the blended mix sit for 10-15 minutes and remove with warm water. I found that at first it was somewhat difficult to get the mask to stay on my face, but after a thin layer, the rest was able to stick much better.
TIP: BE ALONE. This mask is in no way flattering and will scare your significant other (or pet) so I would take a night to yourself and have lady spa time. Also, if you leave it in the fridge over night, it will thicken and it will be easier to apply the next day.
Now that you are ready for some lady spa time, make yourself a Screamin' Cider drink and sit back + relax.