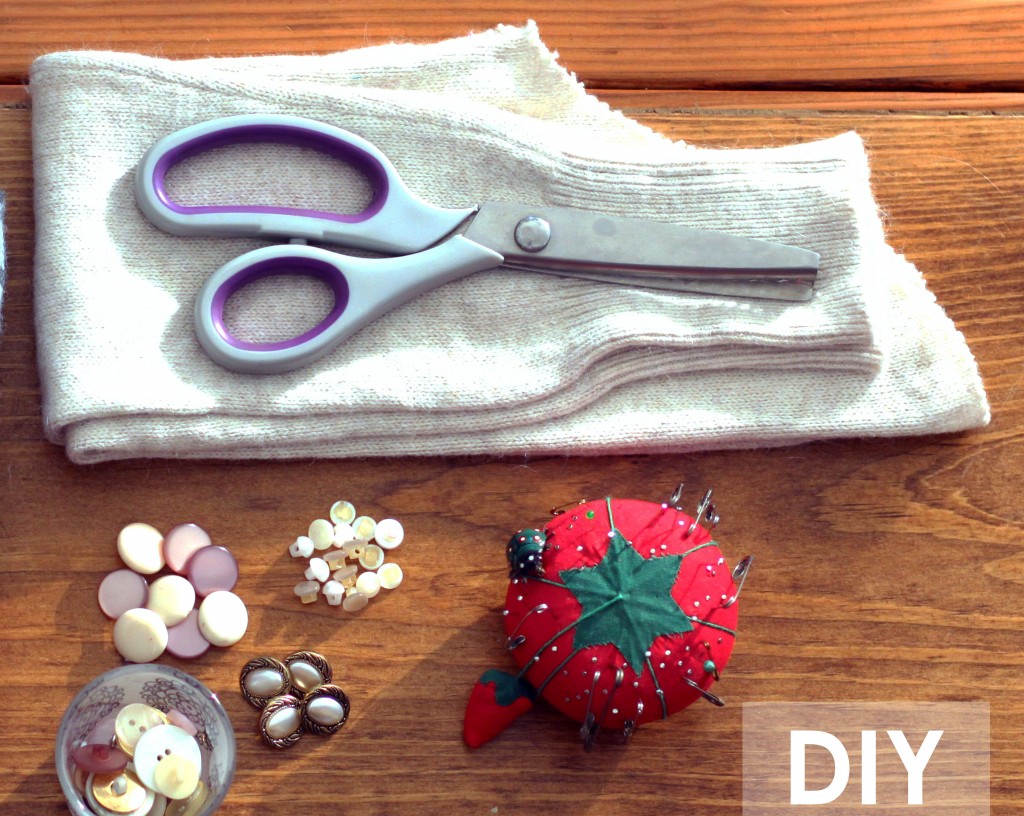 Boots are always in style, especially during the cold months, and though you may not be able to wear thick socks with some boots, this DIY is the perfect solution.
Making cozy winter boot socks is as simple as cutting off the sleeves of old or thrift store sweaters! This idea came from my mom who found it on Pinterest and while I didn't know how they would turn out, I'm glad I went for it because the outcome is warm and adorable.
MATERIALS
Sweater
Scissors
Buttons/Studs/Beads/FLARE
Needle & Thread
Sewing Machine or Anti-Fray Glue (such as Fray Stoppa available at fabric stores)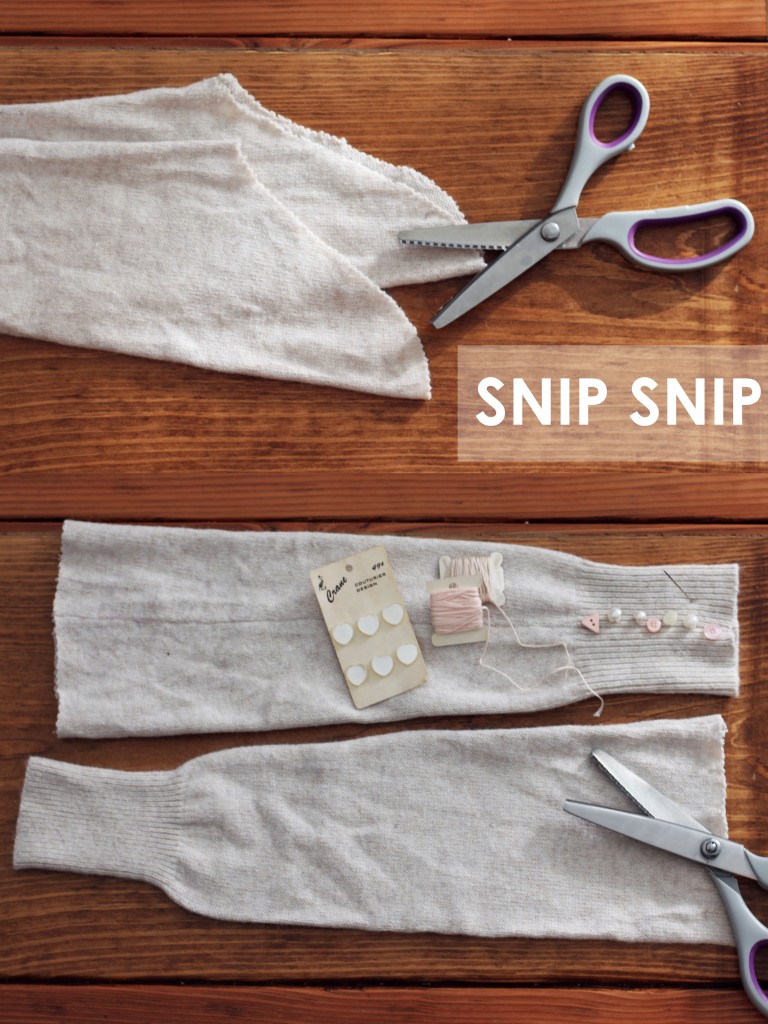 First, take your scissors (I used pinking shears) to cut the sleeves off the sweater. Next, take a sock you already have and measure about where you want to cut . The sleeve can be cut at or above your ankle in order to leave room for a thinner sock. I cut mine to sit at the arch of my foot; this also gives you the option of making the sock taller or shorter. Remember, you can always take away material but cannot add it once it's gone!
After making the cut you have a few options: hem the edge and use an anti-fray glue or  just let the material naturally fray. I'd say this decision would depend on the thread size and material, different kinds of wool and blends will hold up differently, just use your best judgment!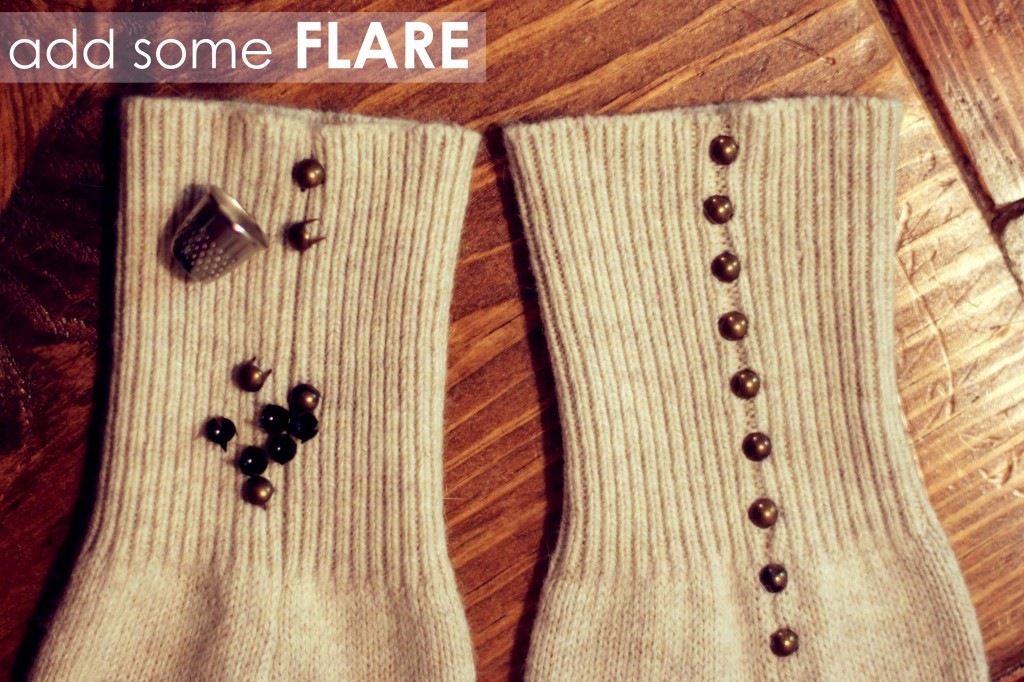 Next, it's the fun part: adding flare! At first I thought I wanted to add various buttons and beads but then remembered I had these little studs and decided on them.  The adornments can be picked up a fabric stores, thrift shops, antique stores or collected around your house. Have fun with it and if you need inspiration there's always Pinterest!