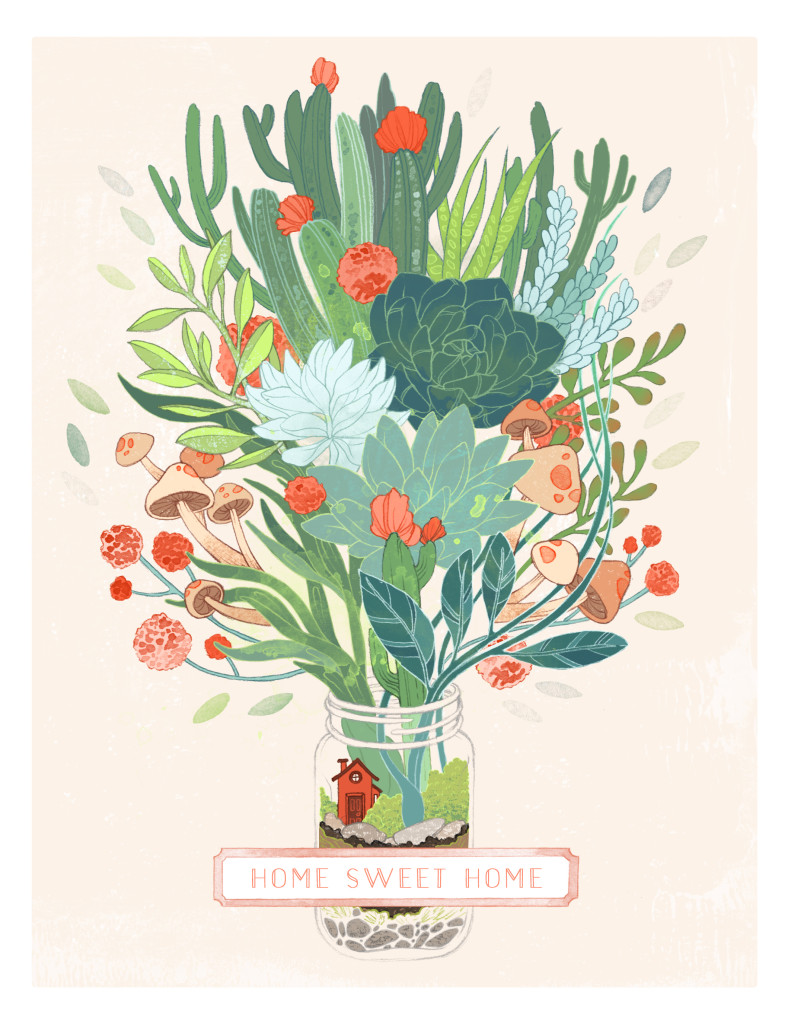 Illustrator Erin McManness is constantly inspired by life—from walks around the city to decorative art to typography, she finds ideas that inform her hand-made and hand-drawn pieces. With a B.A. in Studio Art and an M.F.A. in Illustration from SCAD, as well as a history working in both the fashion and product design industries, McManness' delicate, lovely pieces both belie and reflect her complex experiences and vision. She's also growing her brand, Paper Raven Co., while working full time as a product designer.
Here, CommonCreativ talks to McManness about her work, her favorite spots in the city and what's on the horizon for her.
CommonCreativ: Your work features gorgeous colors and soft floral and natural elements. Where do you get your inspiration?
Erin McManness: A lot of my inspiration comes from local outings. My boyfriend and I like to take walks and I often am inspired by our excursions together. I also take inspiration from decorative art throughout history—in particular Art Nouveau, French Provincial decor, and (strangely enough) modern art. Many times, flipping through a graphic design or typography mag will trigger an idea! I love typography.
CC: Did you always know you wanted to be an artist?
EM: I always knew a creative career was the right fit for me. I earned my B.A. in Studio Art with a focus on painting, took a few years off to work on both coasts, and then went back to school for my M.F.A. in Illustration at SCAD, here in Atlanta. My time off between degrees had me working in the fashion industry and in product design in Los Angeles, and now I am working full-time as a product designer in Atlanta. Having designer roles has really helped me think in different mediums and has allowed me to look at several approaches to making art and illustration, and I've developed my drawing and painting skills in my free time.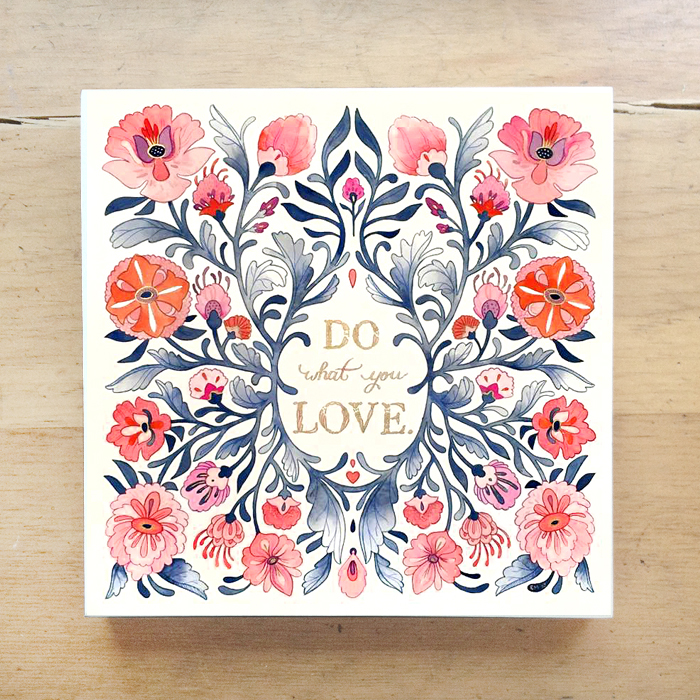 CC: When did you know illustration was your calling?
EM: It's a great time to be an illustrator. The market trends right now are focused on hand-made and hand-drawn. So many people are reaching for the mark of the artist, and our commercial and advertising culture is embracing illustration and art-making in general. I've always had a good idea that illustration was a path I would take in my career, and after going through the M.F.A. program at SCAD and experiencing so many burgeoning opportunities for illustration, those things only solidified my resolve to "make it" as a working artist.
CC: What's your favorite personal/commercial project of yours?
EM: I've been working on releasing a product line under my new brand, Paper Raven Co., that includes wrapping papers. I have found through several of my design jobs that I am completely infatuated with pattern design. Being able to create work for myself that I truly, truly love is such a treat. Every product designer knows that the best feeling is when you receive that first sample and just go, "Wow." Or maybe that feeling is second to when a customer picks up your work and says the same thing!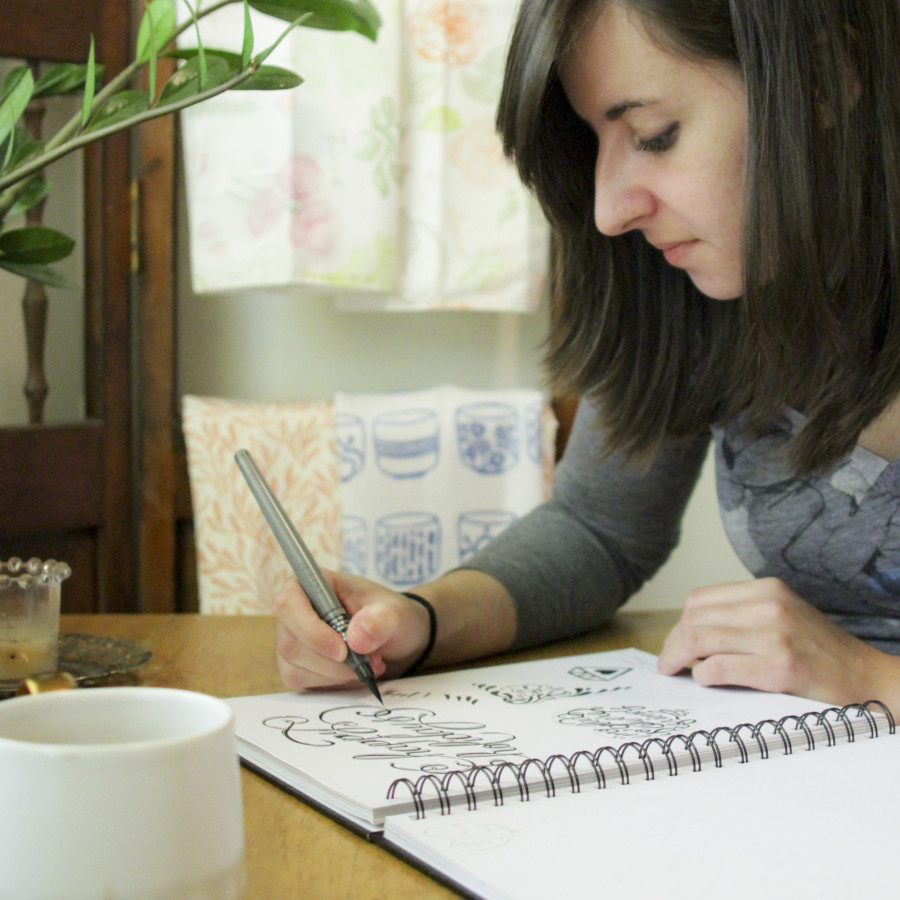 CC: What are some of your favorite spots in Atlanta?
EM: I basically buy two things: art supplies and food. My favorite coffeeshop is HodgePodge Coffeehouse and Gallery. If you haven't, you need to try the Oh Honey Latte. For brunch, my boyfriend Daniel and I love to go to the Highland Bakery in Old Fourth Ward, and since we live by Decatur Square, we're pretty much regulars at The Marlay (get the Shepherd's Pie, trust me). Oh, and don't forget Jeni's Ice Cream. Honestly, ice cream should be its own food group for me.
I also like to go to galleries around town, and I love the vibe at Paper Ghost Studio in Candler Park. I also love the flower shop next door… but I'm not biased or anything (wink). I also love to walk and hike around Atlanta, and am particularly fond of Stone Mountain and the Historic Decatur Cemetery. Did you know that there are soldiers from every American War buried there?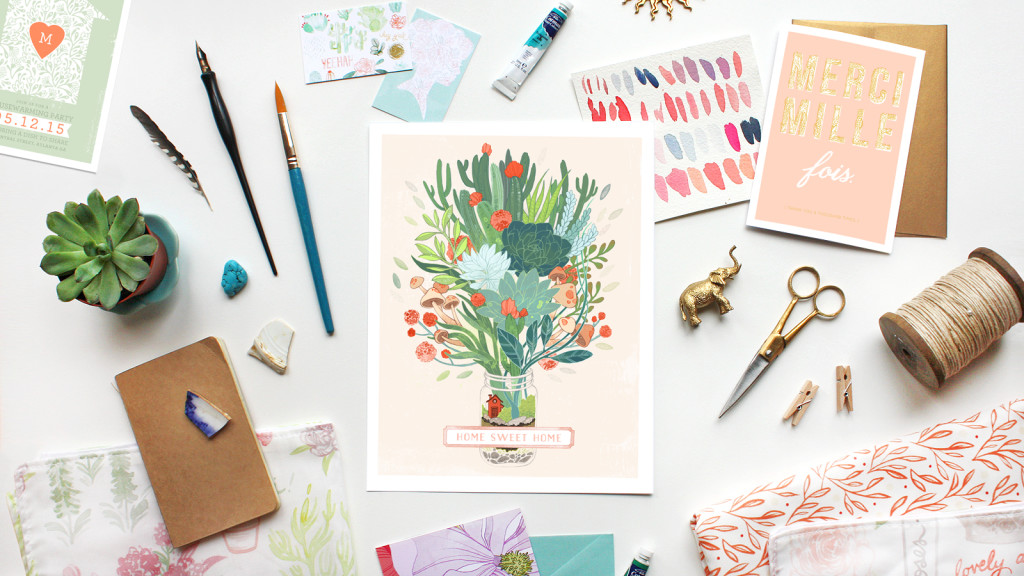 CC: What are your favorite materials to work with?
EM: I work primarily with ink, watercolor, graphite and Photoshop.
CC: How do you promote yourself as artist?
EM: To promote my work, I love using Instagram to achieve a consistent brand aesthetic and to tell a story. I also have my work in several galleries and shops around Atlanta.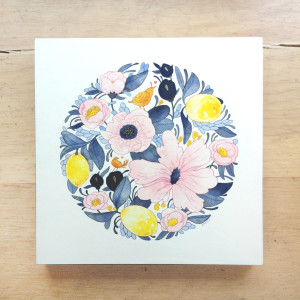 CC: Are there any local artists you'd like to collaborate with?
EM: I'd love to collaborate with Molly Rose Freeman, Native Bear, Honeycomb Studio, Maelu Designs… just to name a few.
CC: What's next for you?
EM: I'm currently working as a product designer for a private label, and am working on expanding Paper Raven Co. to include more products (read: I fantasize about wallpaper). Ultimately, my dream is to take Paper Raven to a full-time business so I can be home with my Basset Hound pup, Patty, and travel with my boyfriend Daniel.
You can view more Erin McManness' work on her site and Etsy shop.