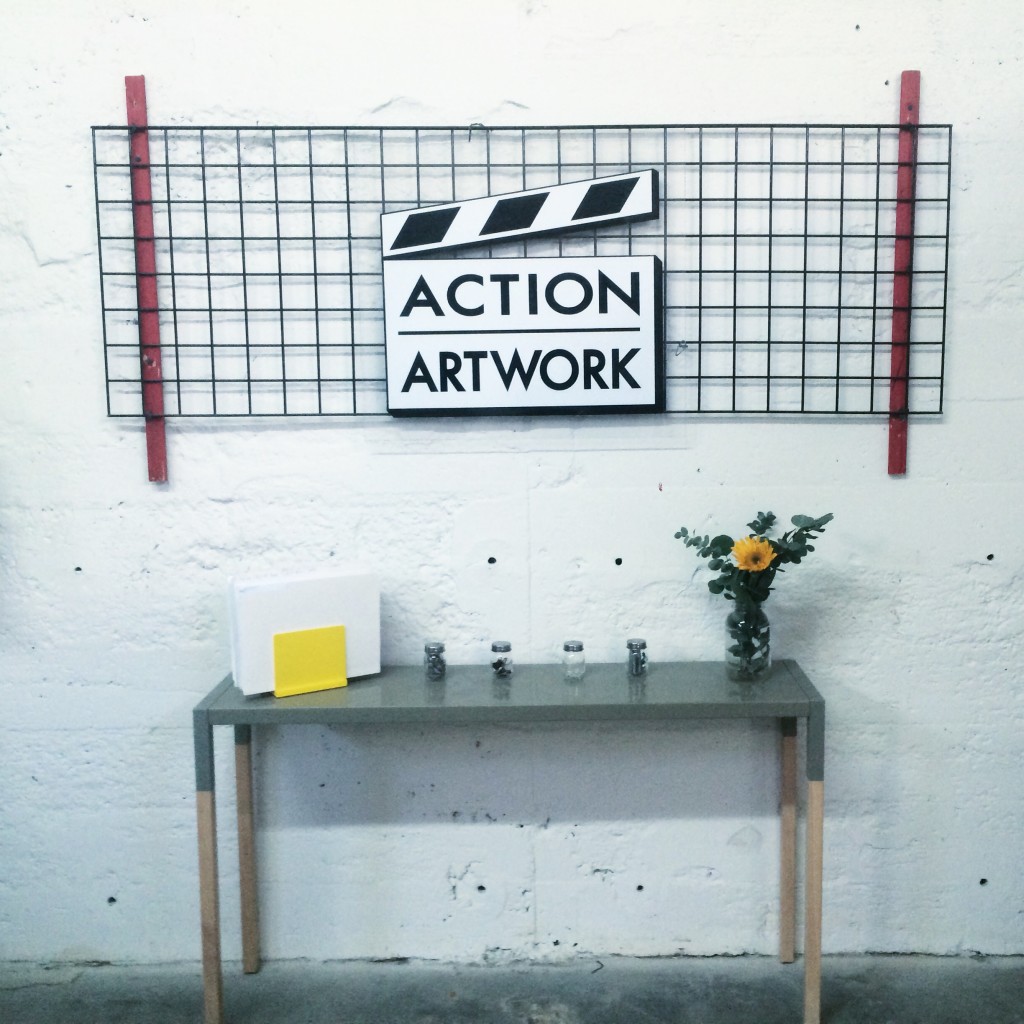 Atlanta's own Action Artwork Rental started as a small operation aimed at providing art prints for film and television sets for the myriad projects being filmed in and around Atlanta. Now, it's turned into a booming business that has the work of local artists being featured on all types of productions, from commercials to TV shows to big-budget feature films.
CommonCreativ ATL talked with Carey Hall, the business brain of AAR, about how art rentals work, why it's empowering to the community, what the most exciting part of the job is for her, and the youngest AAR featured artist.
CommonCreativ ATL: How did the idea for Action Artwork Rental come about?
Carey Hall: My husband, Joey Sisson, came up with the idea to rent cleared art prints around 2011. He was telling all his industry friends about it, and I told him he needed to stop telling everyone and start doing it! So, I got the ball rolling in 2013, and we formed the company a few months later in March of 2014, with our partner, Laurence Laufer. Other than working as a receptionist and office manager at a non-profit medical clinic, I didn't have any formal business experience. We literally built this company from scratch, and it's been exhilarating!
CC: What did you do before you joined AAR?
CH: My first love was writing. I majored in Creative Writing and Poetry as an undergrad. When we first moved back to Atlanta in 2010, I was earning my Masters in Teaching English, so I could turn that love of reading and writing into a career. I taught one year of ninth grade literature at Maynard Jackson High School, but I decided to take some time off from teaching when we had our second son. During that time, we formed Action Artwork Rental (AAR), and I have been doing that ever since!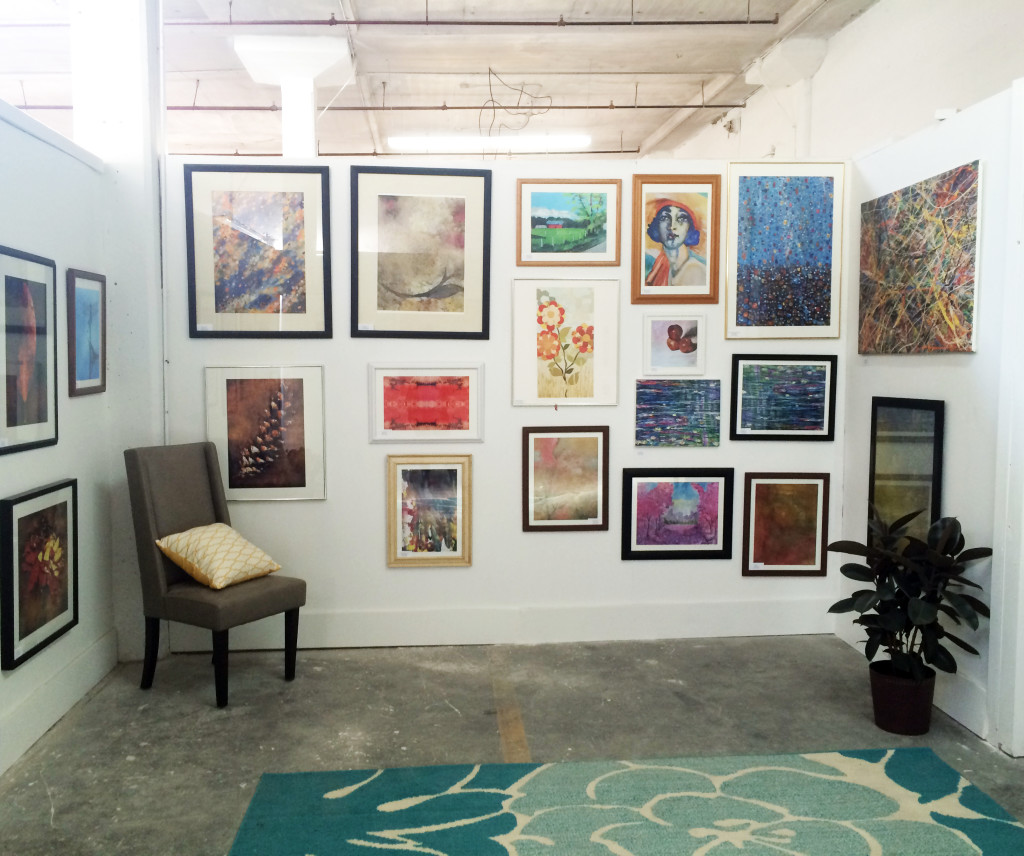 CC: What exactly is cleared art?
CH: Cleared art is artwork that has been [legally] cleared for use on set. Basically, you cannot use an artist's work in a production without their permission, which is why you see blurred-out logos and artwork on a lot of reality TV. At AAR, we streamlined the process, connecting our clients to artwork that's ready for use on set, without the hassle of tracking down artists and brokering the deals.
CC: Cool! So walk us through a typical rental scenario.
CH: When we receive an order for a custom print, I take the image and resize it. I send it to our printer and then pick it up, so it's ready to go for our clients. If it's a piece in our Ready to Hang Collection, which are prints that we have already printed, matted, and framed, then I just make sure they are clean and ready to go. The client comes to pick it up, and I ensure all the paperwork, invoices, clearance forms, etc. are in order. When the artwork is returned, I always snap some pictures for social media, because everyone is pretty excited when their work rents to a film or television show.
CC: When the business first started, did you realize just how big the film industry in Atlanta would be?
CH: For years, I've joked that I am also married to the film industry, even though I never worked in it. Joey's been working in the film industry for over 10 years, so we've experienced all the ups and downs that go along with freelance work. It's not an easy industry period, but it's even more difficult with a family. Since the tax incentive was passed, work has been steady and the need for cleared art has grown. We're very fortunate, both personally and professionally, to have so many productions filming in Georgia. I don't think either one of us knew just how much and how quickly the industry would grow, but Atlanta is full of so many talented and hardworking industry people, it's no surprise so many productions want to be here.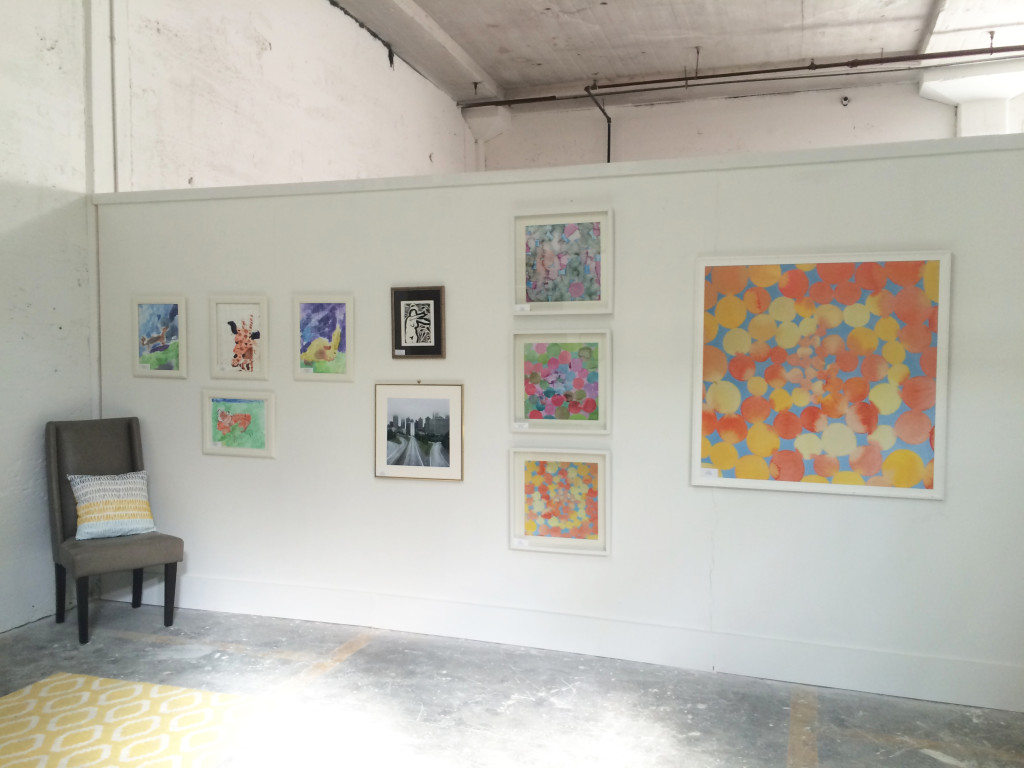 CC: What has been your favorite set to rent to?
CH: The WB show, The Originals, rented a couple of pieces from us. Through that connection, I was able to get one of our artists, Julie Tucker-Demps, a part as an extra on one of their episodes. I asked, and they allowed me to come on set and take pictures of her and her work. It was a lot of fun, and I was able to talk about the experience in the interview I did with her for AAR's Artists in Action Blog.
Our most exciting rental was a piece called "Sunspots" by Sun Hong. We rented it to the movie Miracles from Heaven. Not only was it the biggest piece we've rented, at 40″ x 40″, but you can see the piece in the trailer for the movie! Most cleared art can't be seen on screen, but this piece is big and beautiful, and I'm so proud it's on there for all to see. I've probably watched that trailer a couple of dozen times! Haha.
I'm not going to lie, though—I get pretty excited about all of our rentals. I love learning about new film and television projects, and there is a big thrill in sending out checks to our artists. Running a company is stressful, but knowing we are getting our artists' work out there, and they're getting paid for it, makes it all worth it!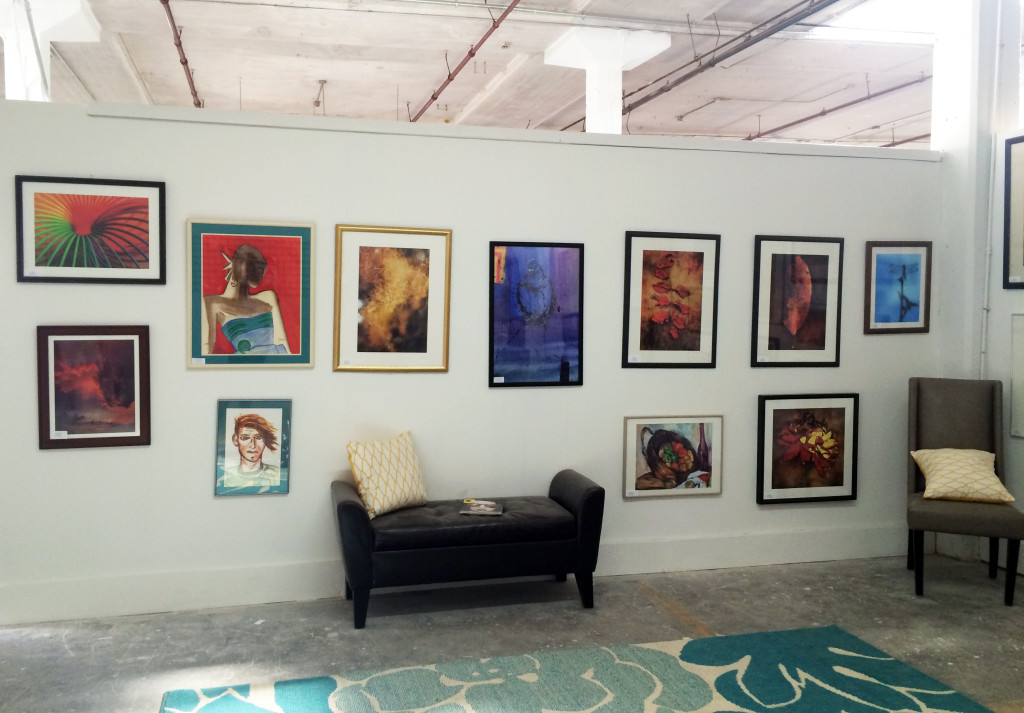 CC: Do you strictly work with Atlanta artists?
CH: While most of our artists are local, we are not exclusive to the metro Atlanta area. We have artists living all over Georgia, in California and Vermont. One of our artists was living and working in London when he signed up. One of the many benefits of renting prints vs. originals is we can work with artists no matter where they live!
CC: How do you find artists who are interested in using their prints in this capacity?
CH: We started out small, reaching out to our artist friends. We grew from there, mostly by word of mouth. I have to give a shout out to Jessica Sanchez, a set dresser with local 479 and a multimedia theater artist, who was one of our earliest supporters. Our artists have also been wonderful about helping us spread the word. I'm fortunate that most of our artists have reached out to us, so I can focus on marketing to potential clients.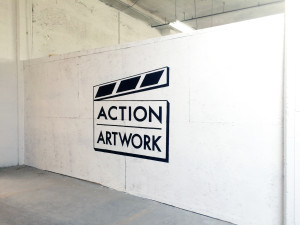 CC: So, do you work with any artists we know?
CH: Yeah! CCATL has interviewed many of our artists: Alea Hurst, Katie Troisi, Michelle Norris, and Sydney Daniel. Those four women are really amazing artists, and I'm proud I get to represent them and their work!
I'm sure you've heard of Carl Janes (Future Ancestors), who is a champion of the art scene here in Atlanta. He's currently working on a few huge installations at Mammal Gallery.
CC: Is there a particular Atlanta artist who doesn't currently have cleared art that you would like to see get involved?
CH: Oh, so many—but I'll pick two! I adore Molly Rose Freeman's work. It's intricate, feminine and just lovely! I sent my sister one of her prints for Christmas, and was a little sad when it was time to ship it off.
Also, Evan Leggoe. Before we had an office, I often worked and meet with artists at my favorite coffee shop, Hodgepodge. Their gallery was draped in tapestries and her work was hung among them. It was simply beautiful, and I fell in love. My husband bought me one of her pieces for my birthday last year, so I get to look at it everyday!
I have a special place in my heart for female artists and makers. I'm proud that more than half of AAR's artists are women or identify as female. You'd be hard pressed to find that level of sex/gender diversity in other parts of Atlanta's art world.
CC: What is the most challenging part of your job?
CH: The most challenging part is juggling it all. Aside from having a yearly accountant, I personally run every other aspect of our company, from signing up artists and adding their work to our website, to social media and client communication. As co-owners, the three of us make all the big decisions together, but the day-to-day is definitely more than enough to keep me busy.
Also, I hesitate to bring it up, but what the hell: It's hard being a parent and owning a company! Both have unrelenting and never-ending responsibilities. However, I still count myself as one of the lucky ones. I have a flexible schedule that allows me to be present with my children, and I get to spend my work hours surrounded by amazing artwork.
CC: Do you and your husband ever bring your kids to work and immerse them in the art?
CH: Our youngest son, Elliott, comes to work with me every Friday, so he's definitely growing up in an art-centric environment. Our oldest son, Thomas, is an artist. We actually rented two of his watercolors to a local movie. He's very proud of our company and likes to tell people he's an AAR artist, too.
CC: We can't help but ask—any celebrity encounters in your line of work?
CH: I mostly encounter the people who work in the art department: the decorators, buyers, lead men/women, and the PAs. I'm not one to gush over celebrities, but we did rent a piece to a Killer Mike commercial, and I was a little jealous I couldn't meet him!
You can check out Action Artwork Rental's work on their site.