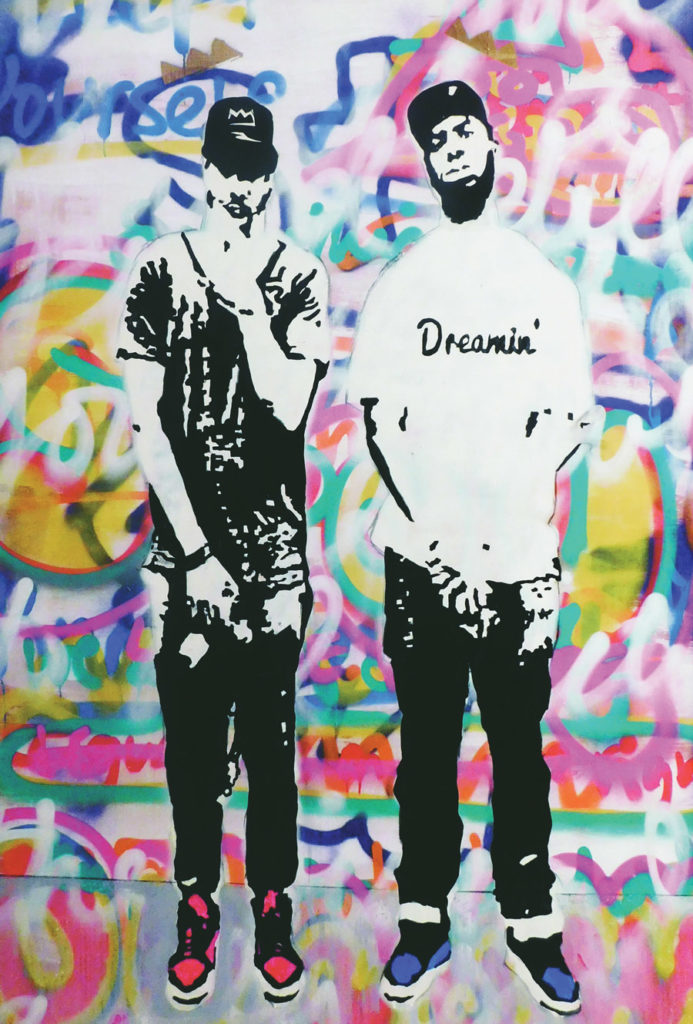 Jermaine Clark is a force. "Put your mind to it," one of his pieces commands. His message is not cheesy Hallmark-style positivity, though. There's a gritty realness that showcases a philosophy of truth and honesty. While taking in the art of Clark, one can be inspired to, in his words, "stay dreamin."
Born and raised in St. Louis, Missouri, Clark studied at Alabama A&M University where he earned a degree in Fine Arts. Inspired by pop culture and society, his art reflects his daily consumptions. Jermaine talked with CommonCreativ about Basquiat, future collabs and the journey of "figuring it out."
CommonCreativ: When did you first get into art and graffiti?
Jermaine Clark: I've been into art my whole life. From as young as I can remember, I've always had an interest in creating. Street art grabbed my attention when I studied Basquiat in college — for an African-American trying to tap into the art world, [he] was important to get familiar with. From there, I started the journey of trying to find my niche.
CC: How have you developed your style over the years?
JC: My style has come a long way. The more I painted, the more I got comfortable experimenting with different styles, materials, and techniques. A lot of what I do now comes from years of me "figuring it out." As I've gotten older, it's become more clear what it is I want to say through my work, so now my process is a little more controlled.
CC: You always seem to push a positive message. How do you stay focused on positivity?
JC: I maintain a positive focus by keeping good energy around. Being surrounded by positive and supportive people is a big help as well. Also, constantly reminding myself of all my blessings. I want my work to represent hope and staying positive through tough times. So that's how I live.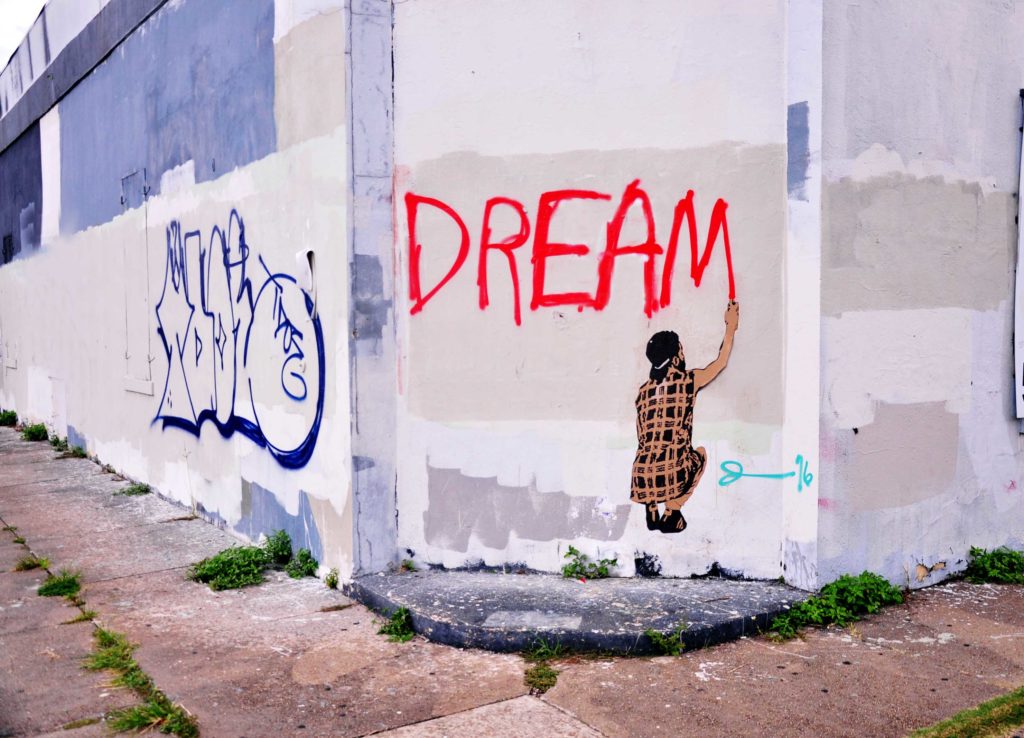 CC: Your art seems to often be influenced by society, culture, and music — tell us more about that.
JC: Society, culture, and music represent who I am and what I consume on a daily basis. I'd like to think my work speaks to the times, because I'm living in it, that's my job. I'm influenced by the same things my peers are, so it's my job to represent a certain perspective in the things that are important today. Music is very essential to my process, so it makes sense that some of the work will include lyrics or song titles.
CC: Who inspires you?  

JC: My biggest inspirations are my family and friends. My friends have been around me during some hard times, so they keep me going. My mother is the strongest person I know, she's been through a lot, but she's always stayed positive and is one of the happiest people I know. She's shown me that no matter what life throws at you, there will always be a reason to smile.
CC: If you could collab with anyone in Atlanta, who would it be?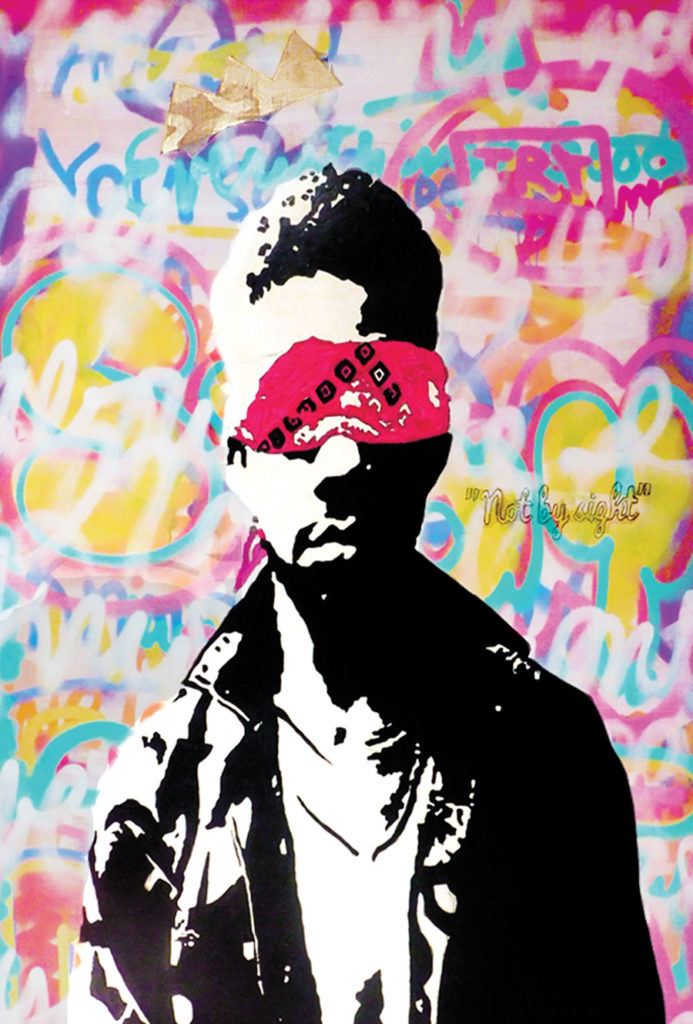 JC: If I could collab with anyone in Atlanta, it would be Fahamu Pecou. Between the scale, techniques, and subject matter of his work, I think the whole process would be a good experience, and I'd be very interested to see what we could come up with. I'm sure it would be dope!

CC: What are your thoughts on the Atlanta art scene?

JC: The Atlanta art scene is thriving. I think there are a lot of really good artist in the city on every level. From art walks to mural festivals, Atlanta offers a lot. Also, there are resources and opportunities for local artists that I can especially appreciate.
CC: What do you listen to, read or watch to get inspired?
JC: I listen to mostly Hip-Hop/R&B/soul while I'm working. It's a part of what helps me escape and just focus on creating. I always find inspiration in an artist's lyrics or the way a song may make me feel.
See more of Jermaine Clark's work on his portfolio and Instagram.