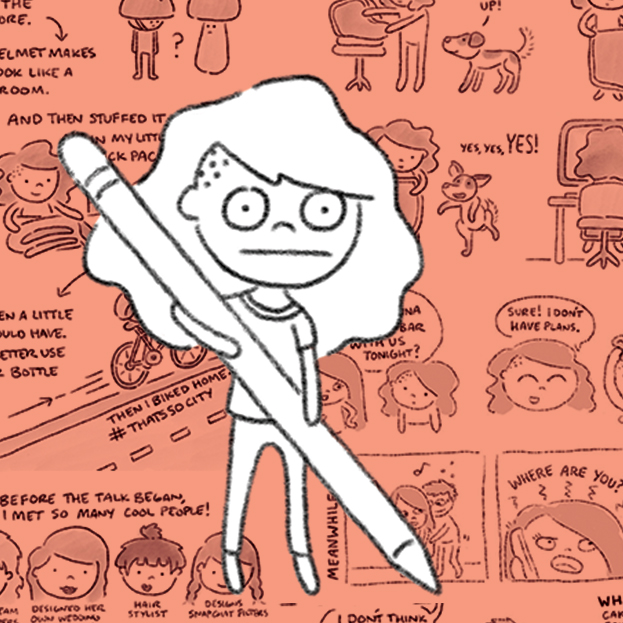 It's hard to look at Christine Nishiyama's illustrations and not feel a type of joy and child-like wonder — the sense that there's so much to be discovered in the world.
Through the portals of her Gameboy and trading cards, Nishiyama discovered the world of Pokémon where the animated characters' curves and clean lines led her to spend hours recreating drawings. Years later, she graduated from NC State University with a graphic design degree and, after working in a design studio and freelancing with bouts of "art making, soul-searching, and couch-wallowing," she found her home in illustration and children's books (and soon after — in Atlanta).
Now, Nishiyama runs her own business, Might Could Studios, and splits time between creating work for clients, crafting her own projects, teaching workshops and leading virtual Skillshare classes. You may have spotted her at ABV Gallery's Drink and Doodle #37 or displaying her wares at the Indie Craft Experience events. She's shown her work from California to Texas and all around the Southeast. Her upcoming book, We Are Fungi, is a nod to her love of science and exploring.
CommonCreativ talked with Nishiyama about her love of science, growing as a designer, and how she unlocked the secret to promoting her work.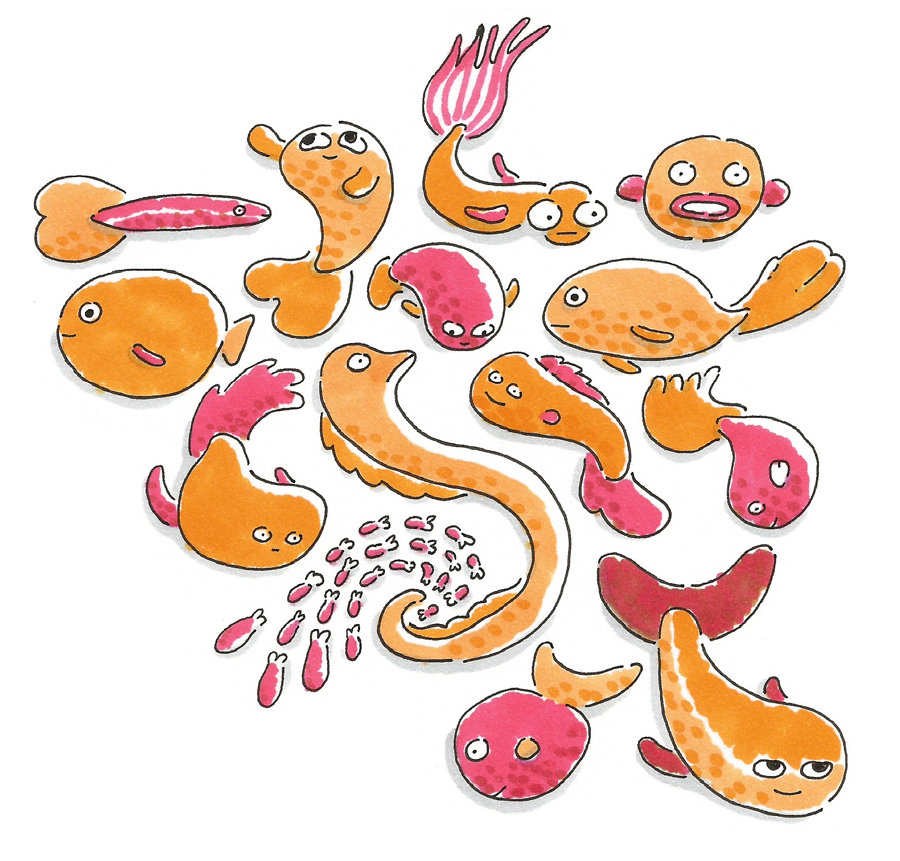 CommonCreativ: How did you find your artistic style?
Christine Nishiyama: It's been (and is!) an evolution since I was a kid. I tried out all sorts of styles and mimicked other artists when I was in high school and college, trying to learn who I was as an artist and a person. I think there's a lot of focus on technique in the art world, and people tend to think that the "best" art is the most technical, photo-realistic or Renaissance-style paintings. So when I was a young artist I tried so hard to be able to draw that way, practicing pencil shading, oil painting, and all the traditional methods of art. But it just never felt right, and ultimately it drove me away from art. Then I studied and worked as a designer for a while, which taught me that simplicity and abstraction are beautiful and can be just as strong and artistic as realism!
I think an artist can only discover their real style once they buck the opinions and ideas that other people tell them are "right," and focus on what looks good and feels good to them. It's also a constant evolution that changes along with you as you have new experiences, see new things and change as a person.
CC: What drew you to science?
CN: I've always been interested in science, whether I realized it was science when I was a kid or not. When I was little, I would spend my days digging in the dirt, playing in the creek, rolling around with the neighborhood dogs, and collecting maggots in my bug catcher (which was later stashed under my older sister's bed). These aren't particularly unusual things for a kid to do, but at the time kids don't realize they're exploring the world and interacting with the environment, habitats, animals, life cycles — all of that is science.
But then we start school and our interactions with science become something we study in a textbook, memorizing facts and taking tests. I want to be a part of a movement to keep that fascination with science alive for kids, opening up the conversation and bringing science out of the classroom.
CC: You have a goal of inspiring children and making the world a little more magical and "animated." Why is that important to you?
CN: I think the sense of awe and wonder from learning something new you weren't expecting is what makes science so great, and I don't want to kill that awe by handing out all the answers or just presenting dry facts. Just like math, design, and art, It's more about the process of discovering something, asking questions, and trying things out. It's about testing theories and exploring the world. I want to create books that are fact-based and educational but carry the same magic and story that fiction picture books do.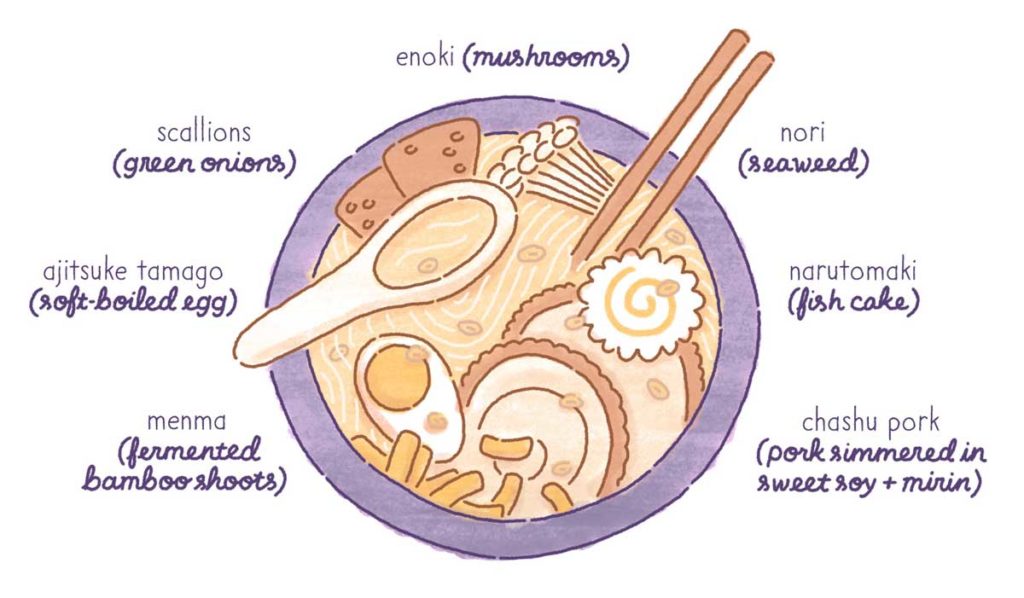 CC: Do you have any specific pieces that you feel particularly proud of?
CN: I'm most proud of the book I'm currently working on, called We Are Fungi. It's a nonfiction narrative book about the fungi kingdom, but it's kind of genre-bending and doesn't necessarily adhere to the "rules" of nonfiction. It's a picture book for ages six and up — it tells one story through words and another through pictures.
It all started with my own obsession with fungi when I kept spotting little mushrooms in the woods over a year ago. Fungi are one of those things that the more you learn about them, the more you realize how crazy they are. They're the most mysterious kingdom, and both scientists and the general public really don't know much about them. They're not plants or animals, and they have a magical feel to them and a lot of folklore about them. I wanted to communicate all this to kids, balancing the mystical feeling with the scientific facts.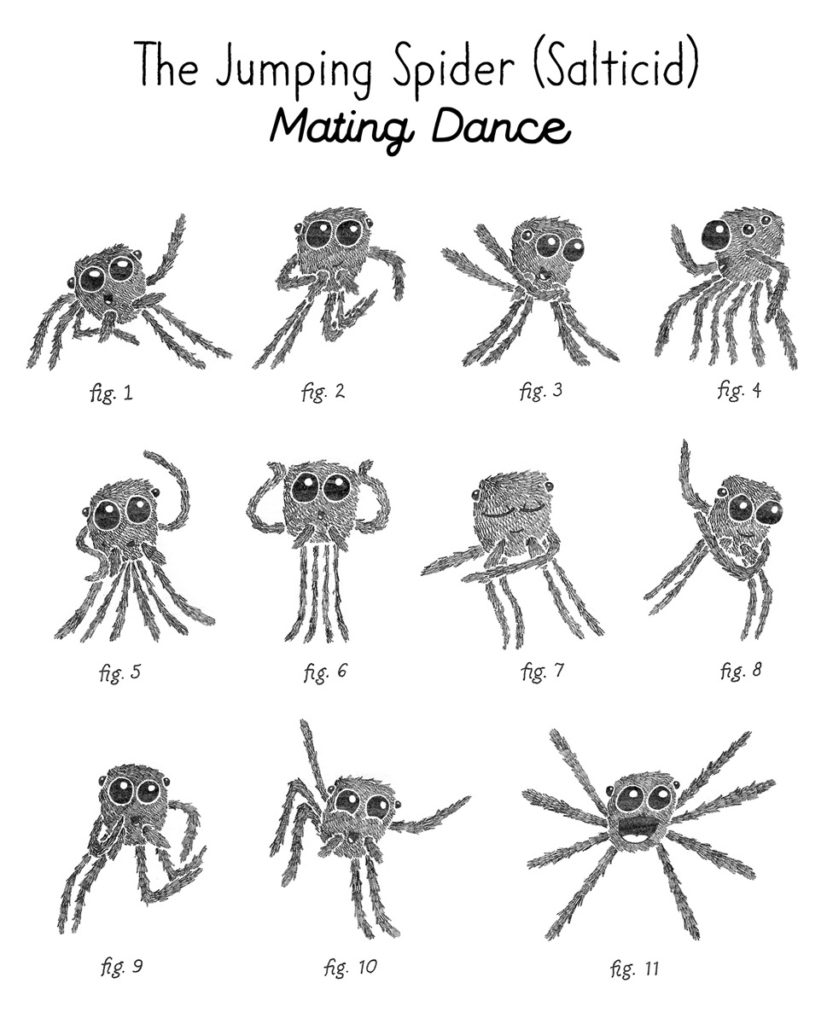 CC: It's often hard for artists to balance business and craft, especially when it comes to getting the work out there. How do you promote your business?
CN: I think this is one strength I have that harks back to my education and experience as a designer. I decided early on that I wanted a career as a self-employed illustrator, and that's not possible if you don't keep on top of your business and finances, in addition to your art and craft. You could make the best, most amazing art in the world, but if you don't manage your invoices, taxes, marketing, and admin, then you'll never make it long term. I have a big independent streak (as I think most self-employed people do), so being financially independent is really important to me.
There's this weird stigma where people don't like to talk about art and money together and think of them as totally separate things, but if you're a professional artist, and this is your career, then you don't have that luxury. I'm constantly balancing making money with staying true to myself, and in my mind, keeping both at the forefront is how you have a successful career as an artist.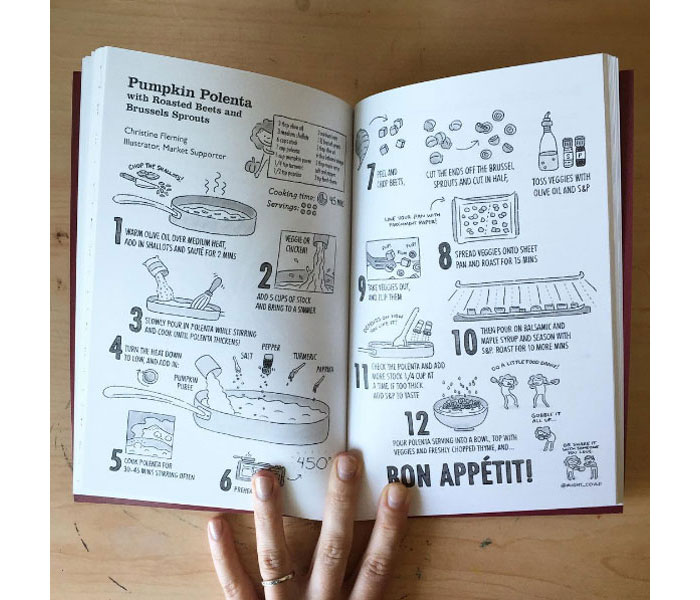 When I first started working out on my own, I took tons of freelance graphic design jobs, and worked on my illustration and book projects whenever I had the chance. I've gotten to the point now where I'm able to focus on writing and illustration almost exclusively, so I'm very thankful for that.
I primarily use social media and my email newsletter for promotion now. It's been a process for sure, and I've just now gotten to the point where I feel confident promoting my business and my work. I think the confidence comes from years of exploration until I finally felt like I was moving on the right path, along with hearing positive feedback from other people along the way.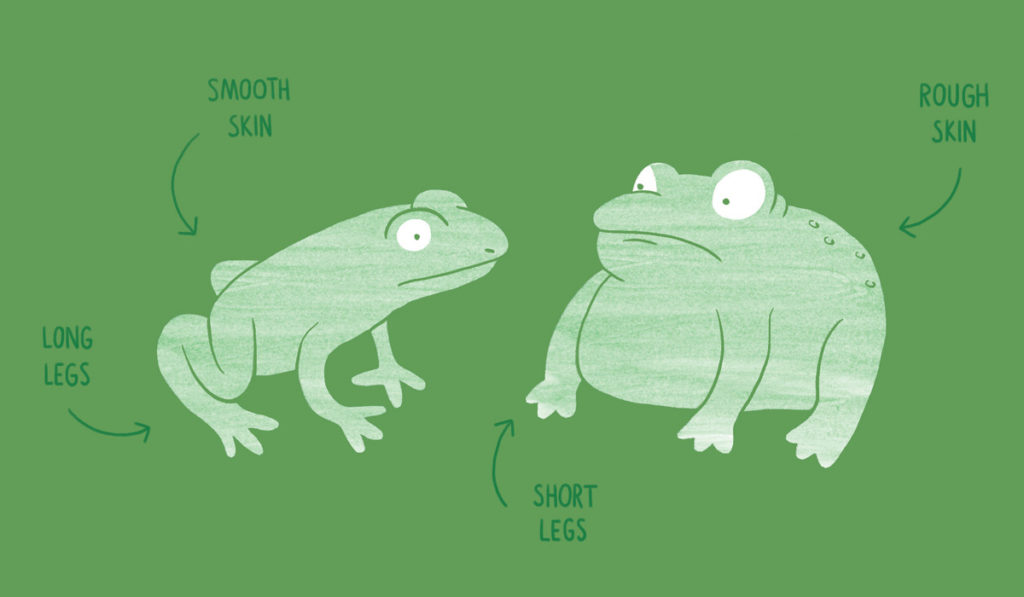 CC: What do you think about Atlanta's arts scene?
CN: I moved to Atlanta in August 2016, and I'm so excited to be a part of such a creative city. I've met so many amazing artists and designers and am super inspired by their work and grit. I've been trying to attend as many events as I can and meet as many new creatives as I can. I love meeting up with people for coffee or a drink, so if anybody's interested in connecting, give me a shout!
CC: Any advice for other artists you want to share?
CN: My advice to other artists would be to just keep making what feels right to you, follow your gut, always explore new things, and share as much as you can. Things really started to take off for me when I stopped hiding my work in a drawer, and started sharing and just putting it out there, not being afraid to share my process. Eventually, you'll start making work that feels right, and people will notice and respond to that.
You can explore more of Christine Nishiyama's work on her site, Instagram and newsletter.