"I'm all about provoking thought," says artist Charles McNeal. "My main goal is to create art that will leave people asking questions about it for years to come." Originally from a small Gulf Coast city in Florida, McNeal fell in love with capturing his tranquil surroundings via the instant gratification provided by a vintage Polaroid.
Under the guidance of his art teacher Cathy Campbell, he continued to develop as an artist and discovered acrylic painting, which paired his personal interest in colors and the emotional connection they have in humans. Years later, McNeal fully appreciates the role that his teacher played during a pivotal point in his life where he learned to welcome new and open-minded concepts.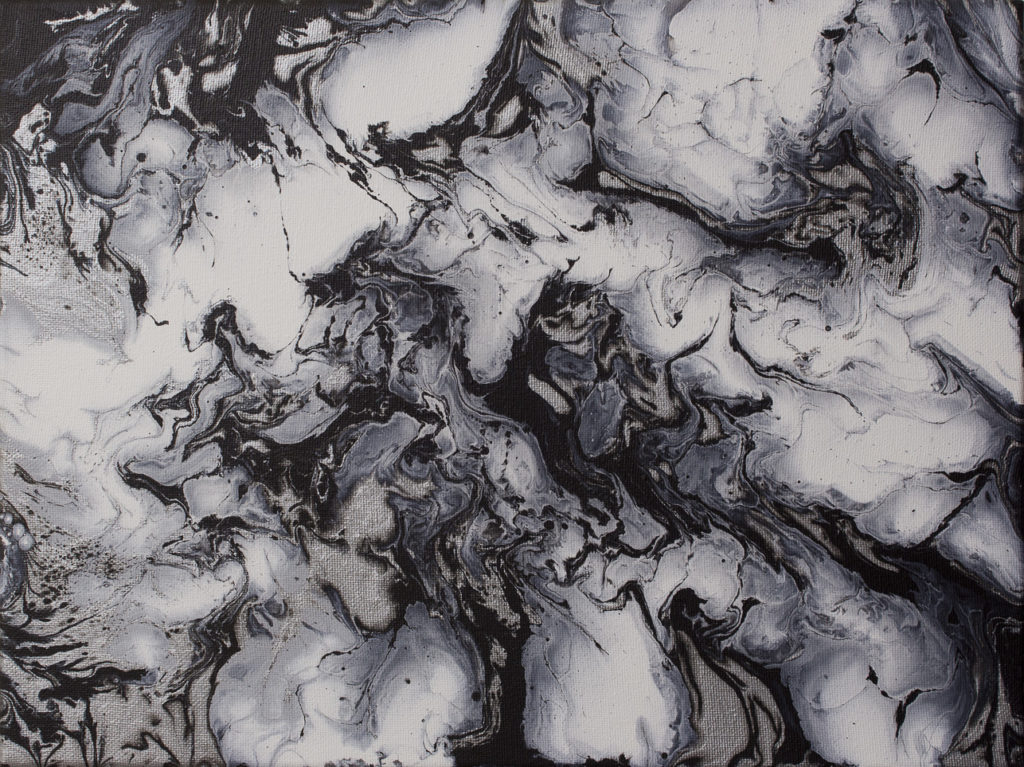 A desire to branch out to a fresh environment with a flourishing arts scene found Charles laying down creative roots in Atlanta. Two years later, the artist says he has no regrets about his decision, and credits the local art scene for continuing to energize his intrepid approach to art.
McNeal talked to CommonCreativ about developing his style of abstract fluid painting, why he never stops experimenting, and how he balances loyalty to multiple mediums.
CommonCreativ: What brought you to Atlanta?
Charles McNeal: I was born and raised in Bradenton, Florida. That's a small city on the gulf coast of central Florida. After high school, I moved to Orlando for college and attended Full Sail University for digital art and design. After a few semesters, I felt like digital art wasn't really the path I wanted to take. I transferred to Valencia College for film, and that's where I really began to develop as a photographer and an artist. I lived in Orlando for almost three years before I decided I was ready to branch out to a new, fresh environment. I'd heard a lot of positive things were going on in Atlanta's ever-expanding art scene. I decided to make this city my new home and have been here for almost two years now. I can honestly say that I'm enjoying everything that Atlanta has to offer.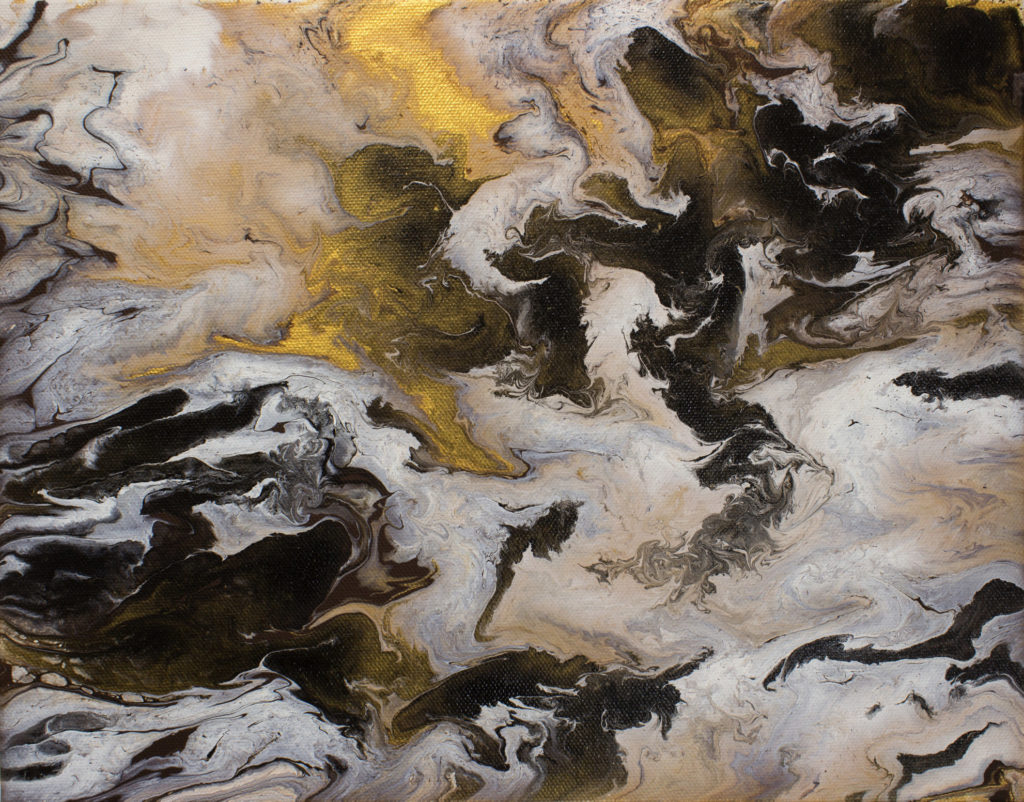 CC: What initially drew you to photography?
CM: Growing up, I would take photos of all types of random things. I never thought of it as photography, I just liked taking pictures and messing around with cameras — especially old ones. I'm pretty sure those old polaroid cameras started it all for me. I loved being able to take a picture then watch it appear on the film. That used to blow my mind.  It wasn't until after high school that I really began to focus on the meaning behind my images. I knew I wanted to tell a story through them, so I gravitated towards documentary-style photography early on. Photographers such as Harry Callahan and Henri Cartier-Bresson both inspire me to use my camera as artfully as possible to capture life and the people I encounter.
CC: You work with several different mediums — which is your favorite to work with?
CM: My favorite medium to work with is acrylic. I like that fact that it dries fast and challenges me to think on my feet while creating every piece. There are plenty of vibrant color options that all blend well, allowing me to create nice transparent undertones in my work. I find that acrylic is really easy to work with and it's perfect for my style of art.
CC: How did your art teacher help you find your artistic voice?
CM: Mrs. Cathy Campbell was such an amazing teacher and woman. She was the type of teacher that made sure she pulled the best effort out of all of her students. Mrs. Campbell encouraged us to use our fullest creative potential, to think outside of the box on every single project. She taught us to not be limited by the traditional concepts of how things should be done and to approach everything we do with a fresh perspective. I didn't see it at the time, but her guidance sparked my initial passion for abstract art.
CC: Your work is bright, bold and flows beautifully — tell us about the themes your work explores.
CM: I draw most of my inspiration from the clouds. I like to incorporate their flow and look into all of my work. Water, fire, and granite are also other elements I use as inspiration for my abstractions.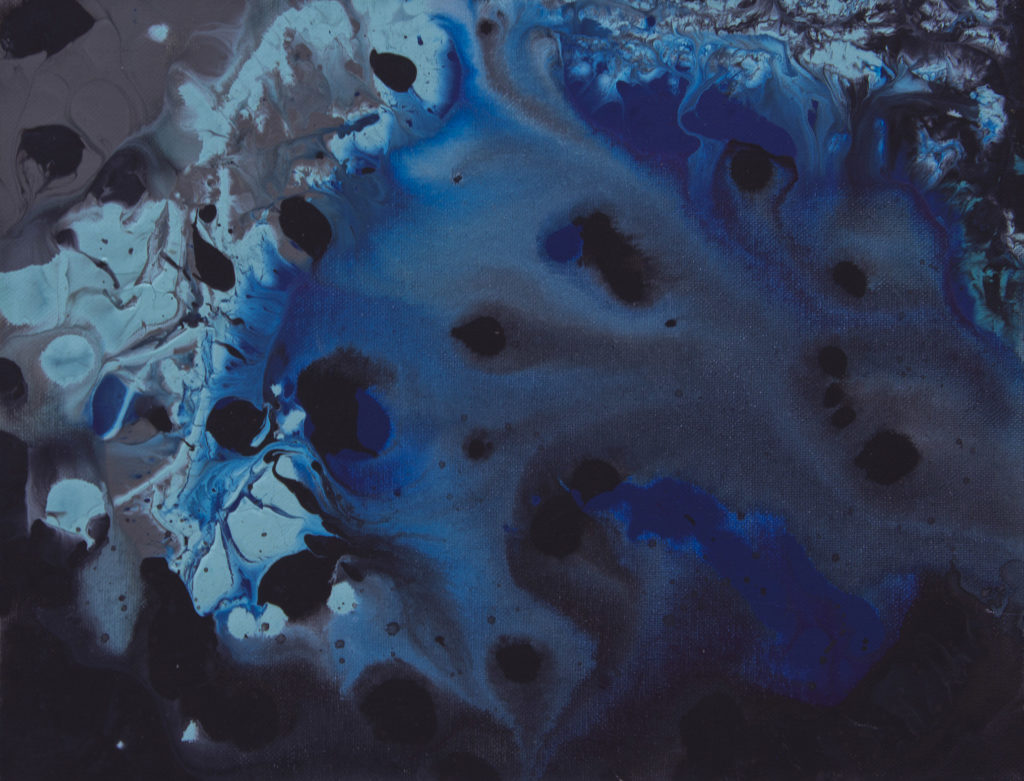 CC: How do you know when a painting is done?
CM: That's a really hard question to answer. There's just a certain flow that I try to put into all of my work. It's hard to explain, but when I'm close to getting done with a piece, I look for a certain evenness between all of the colors. The gradients have to be right and there has to be a perfect amount of contrast in the final piece.
CC: What's your process for incorporating motion into your abstract fluid paintings?
CM: I apply water-thinned acrylic paint directly to the canvas, then I tilt it at various angles to blend the colors into nice gradients, continuing this process until there's a nice even flow throughout the entire piece. I don't really have a specific way of doing this, though. I usually just like to switch it up with every piece to discover new patterns and effects.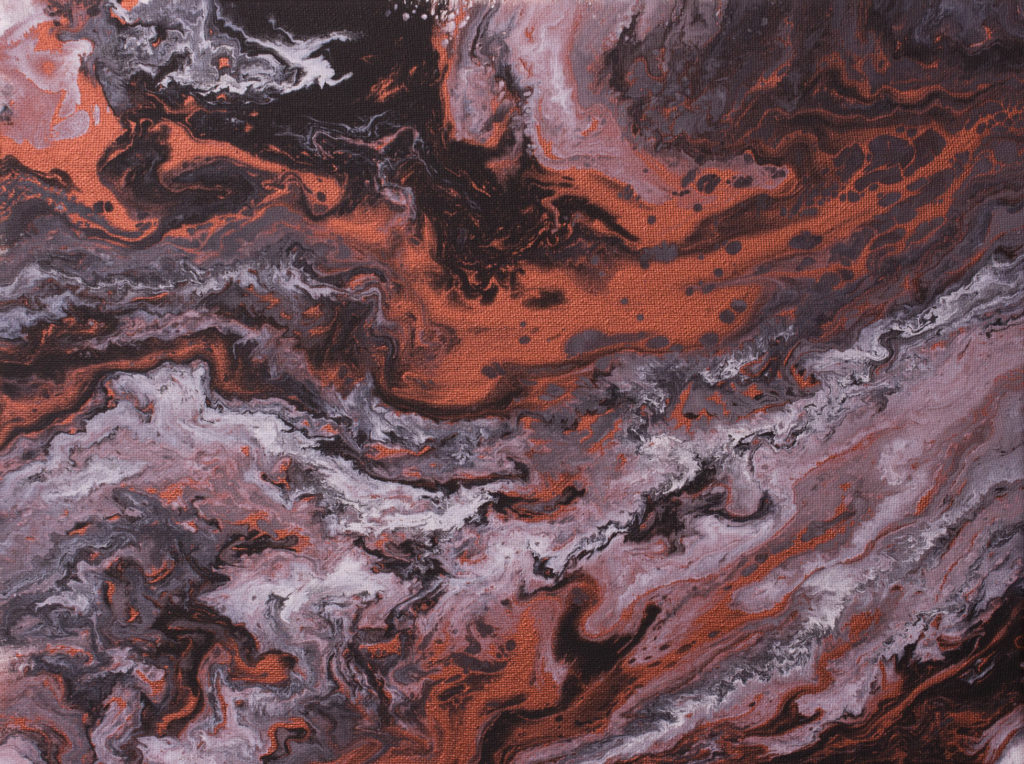 CC: What are your ultimate goals as an artist?
CM: I'm all about provoking thought. My main goal is to create art that will leave people asking questions about it for years to come. In other words, I want to make artwork that keeps curiosity alive! Alongside my paintings, I hope to bring awareness to many environmental, economic and social issues through my photography.
CC: What are your thoughts on the Atlanta arts scene?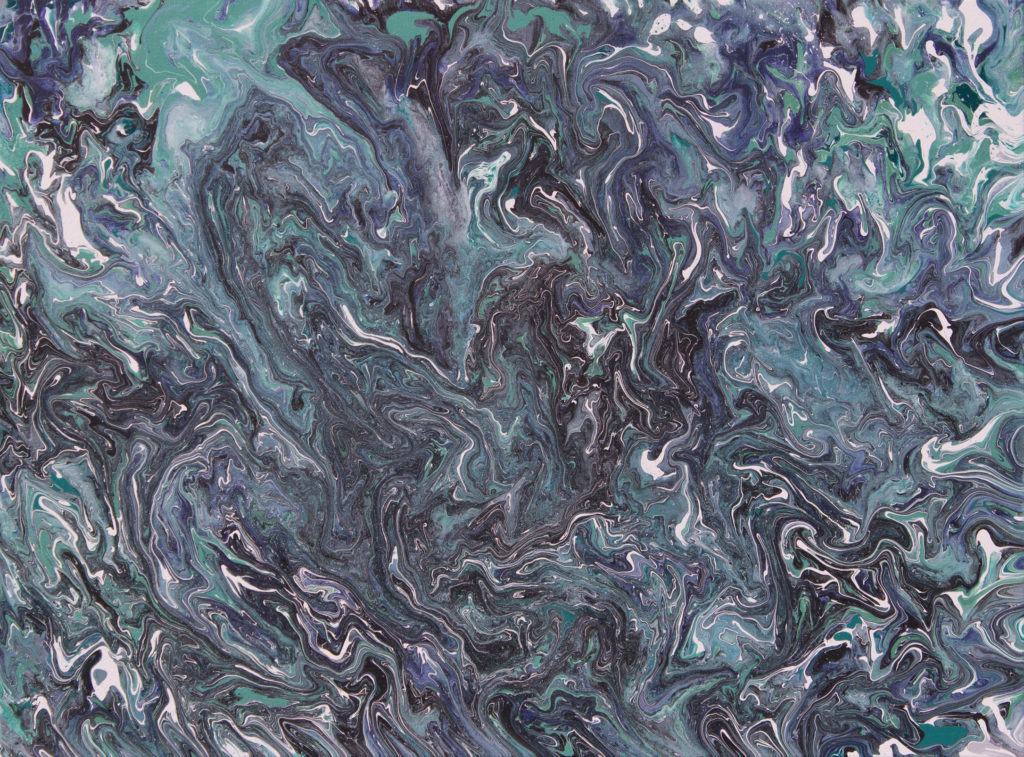 CM: I really like the art scene up here. It's a pretty diverse and inviting scene, for sure. It seems like there's an art gallery around every corner and there are always events to get involved with and opportunities to mingle with like-minded people. I've met so many creative and talented people in this city and they all inspire me to keep creating.
CC: What's next for you?
CM: I'm currently adding more pieces to my fluid painting series and focusing on more themes for my art. I'm constantly creating new work and trying out different styles. I'm still in my experimental stage, so you can definitely plan on seeing a lot of different concepts coming from me this year.
See more of Charles E. McNeal's work on his portfolio site and Instagram.