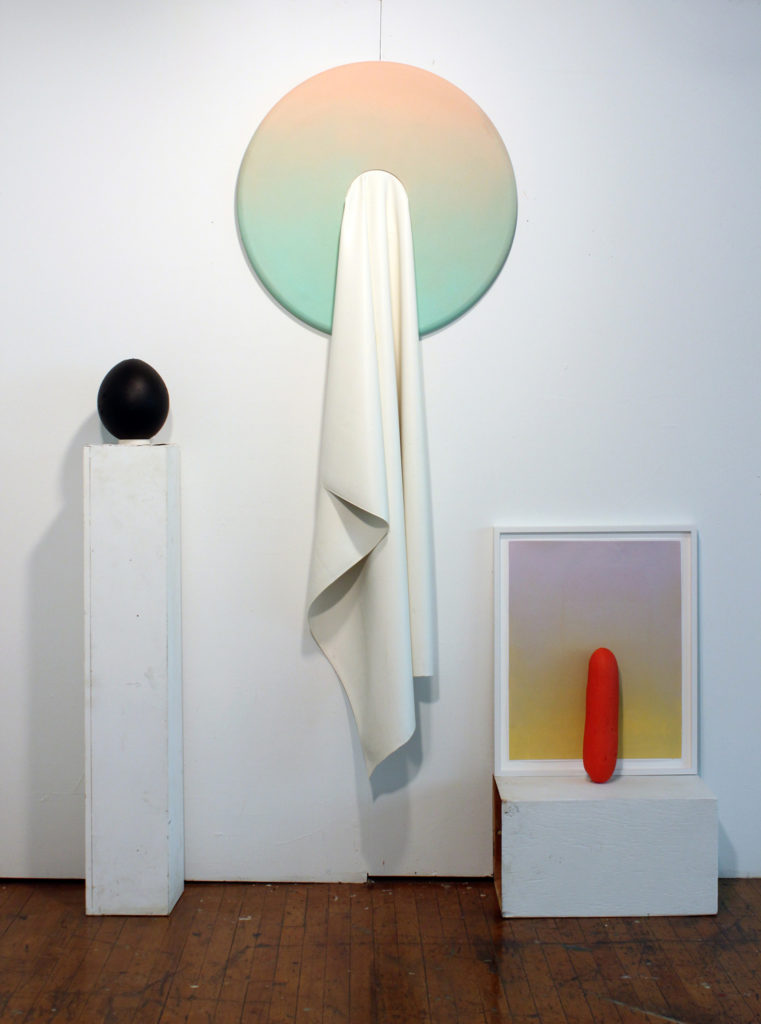 Atlanta-based artist Kirstin Mitchell (formerly known as Kiki Blood) remembers one of her first impactful art experiences as a child: She was visiting an exhibition for children at the High Museum of Art, and standing in front of a white flat wall, a source of light shone brightly on the surface. As the light faded, her body cast a shadow, leaving an impression.
Mitchell is still making a lasting impression with her visual and performance art. Her performance of Tropic of Gemini is an intimate and honest walk in paradise that explores the rush of freedom and the unease of exposure. Her most recent project of gradient paintings are expansive and tranquil.
Kirstin has shown at galleries in Atlanta, across the country, and internationally, including Austria and Italy. Her work has been reviewed by influential art periodicals such as Art Papers and Flash Art.
Here, Kirstin talks to CommonCreativ about vulnerability, inspiration, and some exciting future plans.
CommonCreativ: When did you first start creating visual art and performance art?
Kirstin Mitchell: My relationship with my process has always been there. I feel like it was a discovery or even an amusement rather than a decision. When I realized I was a painter, I looked back and saw that I had always been. And the same could be said for performance art. I have said before that I don't believe in mastering a medium but in mastering the process. This is a luxury of modernism that I celebrate.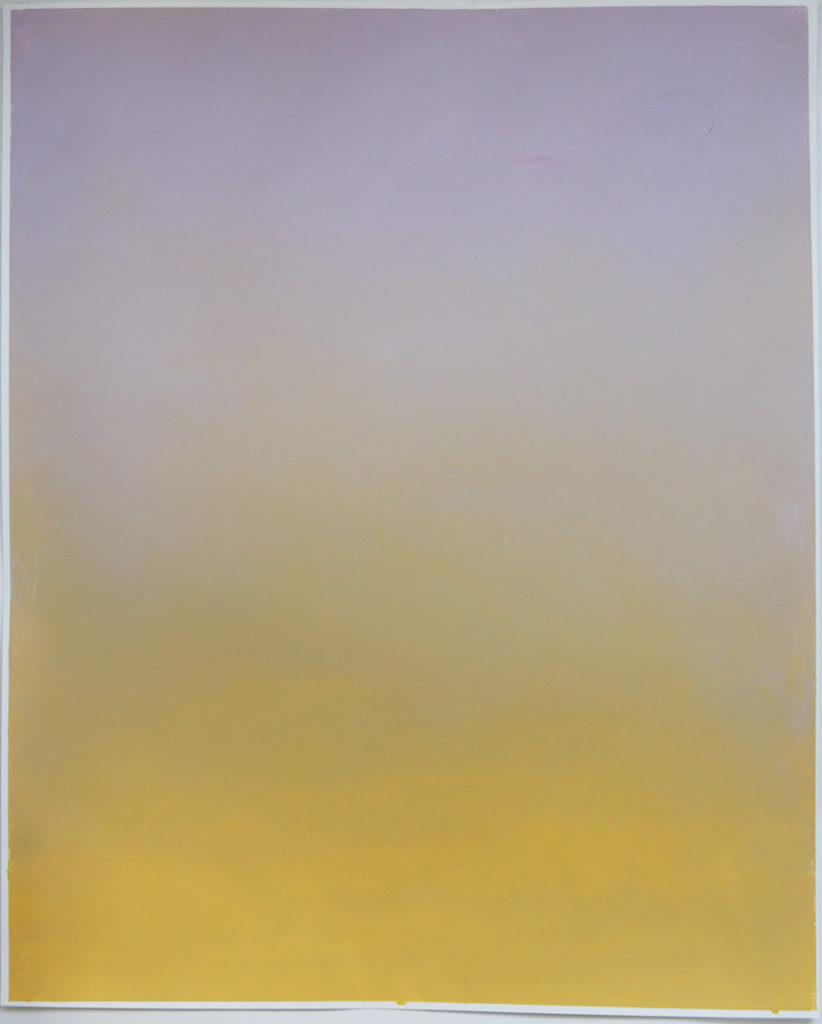 CC: How have you developed your style?
KM: There is a Roxy Music song called "The Space Between." I'm interested in the subtle energies that connect us to ourselves or others. And so I listen to this subtle language and collect or brush aside information as it presents itself. This collection can include tastes, sounds, colors, feelings, textures, thoughts, relationships, possibilities, etc. Style then being a curation of knowing yourself.
CC: Where do you get your inspiration?
KM: Resonance. My inspirations come from the spiritual, the passionate, the avant-garde, the subtle, the over-comers, the fearless, the die-trying-ers, the cozy ones, the self-helpers, the non-apologists, the confrontational-ists, the sensitives, and my dog.
CC: Can you tell us more about Tropic of Gemini? As a viewer, it invokes feelings of vulnerability, yet at times a sense of freedom. How did it feel performing that piece?
KM: Vulnerability is freedom. Vulnerability is one of the most powerful states of human consciousness. It requires a state of being open and in a position of non-defense. As creatures, we are so much more vulnerable than we permit ourselves to see.
In Tropic of Gemini, I offered a three-hour walk from paradise to the depths of the ocean. There is a self-conscious posturing as we walk to the water's edge in our bathing suits. I liked using this as a metaphor for our life span. We walk proud and upright and yet feel exposed and uneasy. Or maybe goofy or athletic, but still the ocean will maintain its dominance. The ocean reminds us of our vulnerability… our creature selves… our lifespan.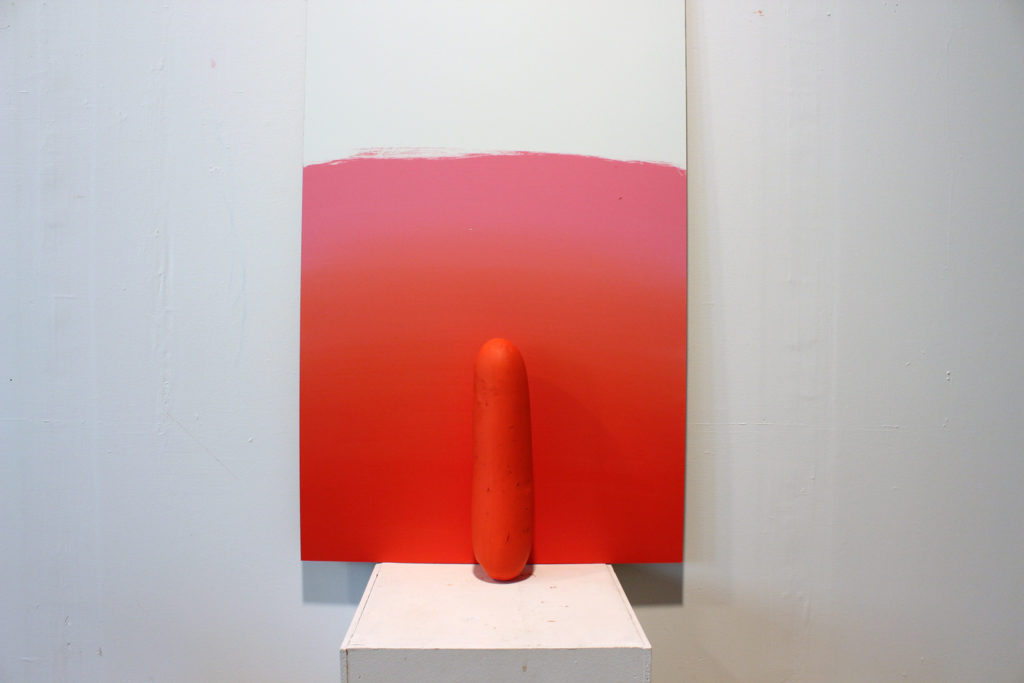 CC: Did your current visual gradient pieces come from the Tropic of Gemini piece at all?
KM: Yes. They arose from the imagining of paradise. They are the possibilities. They are what can appear in the body when we observe the subtle energies. They are delight, ease, play, vibrancy, stillness, fire, emotion, courage, etc. They are whatever we need to summon. They are choice.
CC: What's up next for you?
KM: I have a [current] solo show, Midnight at the Oasis, at Hathaway Gallery. I am bringing together the gradient works and sculptures into a formal installation — a playful landscape of these subtle energies with possibilities.
Also, in September, I will perform on a small island in Norway at a performance art festival called Veno Gard Kunst.
CC: What are your thoughts on the Atlanta art scene?
KM: Atlanta gives me the space I need to be an artist. I have been delighting in the expansion here with new galleries, inclusive programs, and experimental young talent.
CC: Any favorite projects or artists in the city?
KM: There are so many allies and colleagues to name here, and I love so many. Karen Schwartz will also be opening at Hathaway, and I think Anne Weems and Laura Hathaway did a great job of pairing us two for their program. Also, Barry Lee has an upcoming show confronting his own disability that is both brave and vulnerable. I look forward to this dialogue.