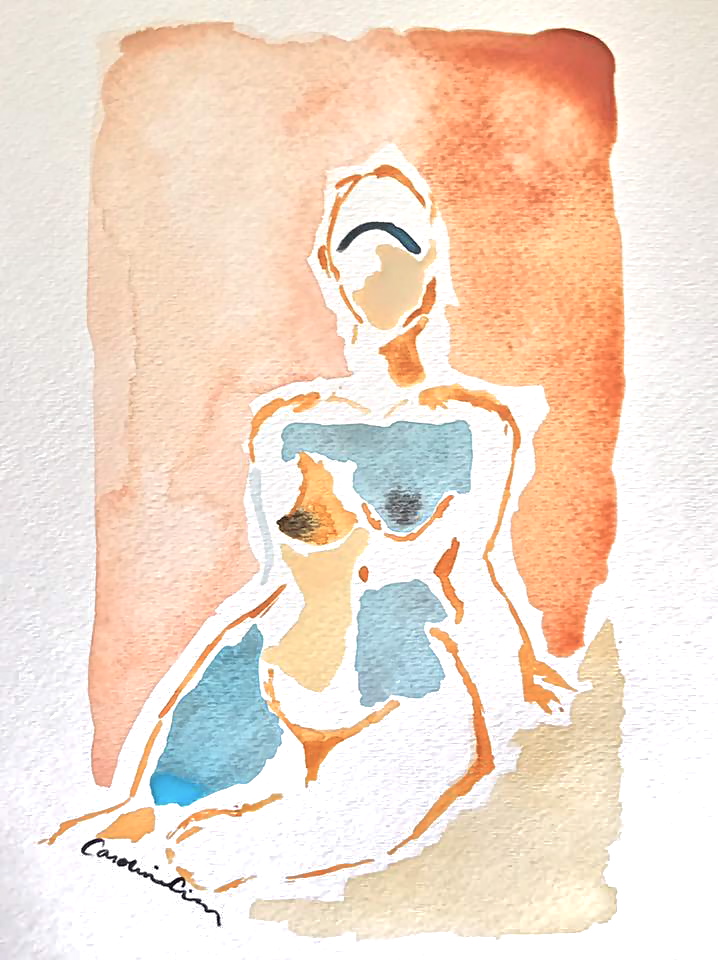 A glimpse at Caroline Ciez's watercolor paintings gives you some insight into what she sees when she's working 35,000 feet up in the air. Having grown up in a Delta Airlines-employed family, she's always been a jetsetter at heart—and getting the opportunity to join the company as a flight attendant is something she says has allowed her to channel her creativity in different ways.
On trips, Caroline is a photographer, but at home, she uses watercolors to recapture the raw, undisturbed beauty of her travels. She's only been painting since February, but already displays strong understanding of how to evoke emotions through her work, as though she's been doing it for years. She borrows color palettes from the destinations she explores and creates beautifully organic patterns and shapes. Since then, the artist has transitioned into painting women's bodies.
An Atlanta native, Caroline has been able to showcase her work around the city for FamilyHood ATL at Eventide Brewing, BLOOM at Hobi Studios, an art show pop-up at Scout & Arrow, and an artist market in Little 5 Points.
Here, Caroline talks to CommonCreativ about her artistic process, drawing inspiration from her travels, and communicating the beauty and power of women through her work.
CommonCreativ: Your full-time gig is being a flight attendant. What made you start painting?
Caroline Ciez: I've always been a heavily creative person. I studied fashion and studio art when I went to the University of Georgia, and as strange as it may sound, paint was never a medium I really worked with. My focus was always on video and photography, and I still keep that up when I fly; however, I needed a creative and mentally stimulating outlet for all of my off-time.
I discovered Satsuki Shibuya, a Los Angeles-based watercolor artist, and was very inspired by the colors and fluidity of her compositions. I found an old watercolor set, new brushes, and unused paper at my parents' one weekend when I went home to visit, and decided I was going to try a new medium. Long story short, I fell in love.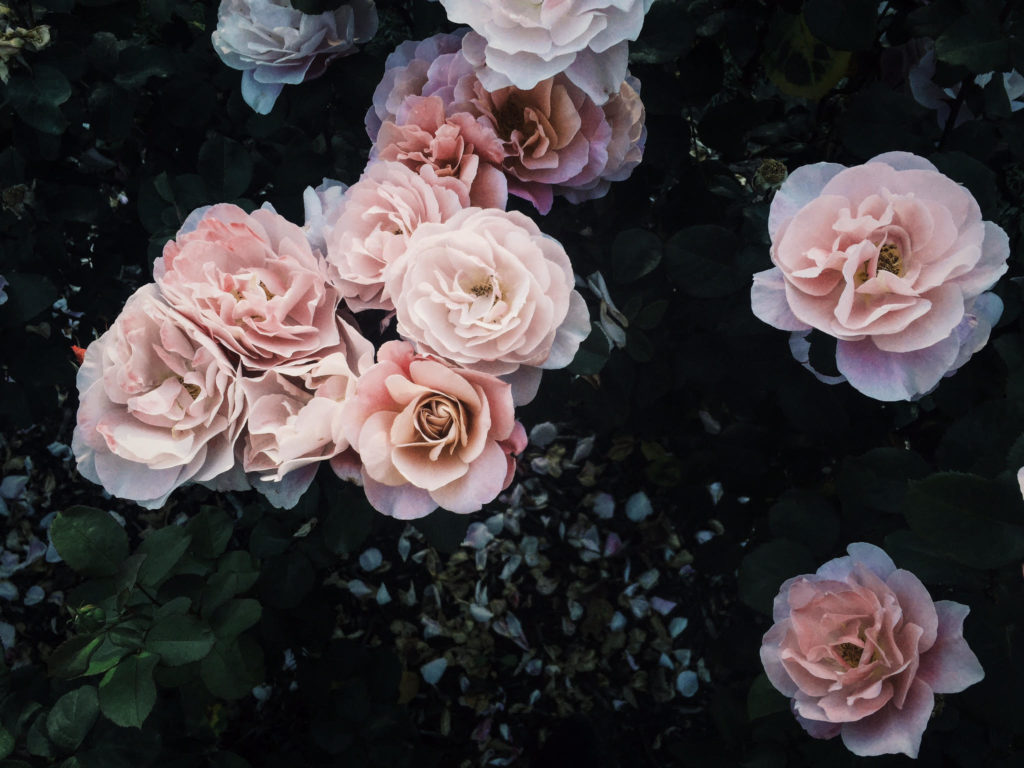 CCATL: How do you translate your travels into art?
CC: I've noticed that in my organic abstract paintings I typically resort to shapes that are very topographic, which I think is subconscious from always seeing things from above. I am very influenced by color when I travel. I am a plant and people lover, and whenever I travel, my photography focuses heavily on that. When painting, I come back to certain color schemes I remember from those moments—how they influenced me and made me feel.
CCATL: What's your process when it comes to conceptualizing and creating paintings?
CC: Whenever I start a painting, I always have a specific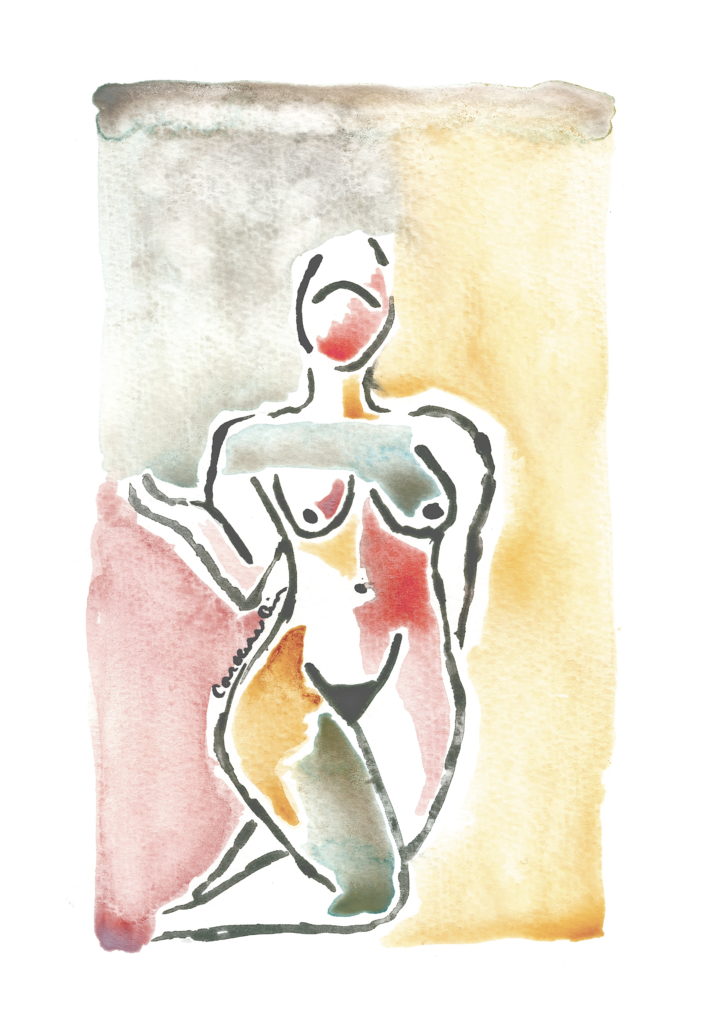 feeling I want to convey through color pairings. The rest is where the fluidity of the medium comes in. There's not a ton of forgiveness, but at the same time if you aren't satisfied with a piece, you can just keep going until it feels complete. I feel that it makes the process more experimental. I simply start with a color, add additional colors, and blend them in a unique way while trying to create a visual balance. I continue this process until I feel the piece has embodied those initial feelings I had prior to touching the brush.
More recently, pieces I have been working on are a series of nude female figures. I have this idea in my head where I want to embrace the fragility and beauty and strength that lies in the female body. As a feminist, I'm interested in focusing on the female figure in art in a less sexual, but also in a not overly [prudish], way. The female figure is so special because it's so powerful yet so delicate and beautiful, and each and every one is so different.
CCATL: What do you want your art to communicate?
CC: In regards to my organic series, I was trying to communicate a specific sentiment when the viewer looked at my work. Though most were aiming for a sense of calm, some ranged from anger to confusion. I want the viewer to see the piece as a therapeutic, intriguing and healing, because creating these pieces was extremely therapeutic for me. Rather than trying to figure out what they're looking at, viewers should focus on the way they feel when looking at my work.
As for the female figures, I wish to communicate a sense of empowerment for all different women, body shapes and colors. I want women to know how special we are in regards to being sexual, delicate, unique, strong, and being able to balance all of these complicated traits so naturally through everyday life. That's incredibly important, and all women need that reminder sometimes.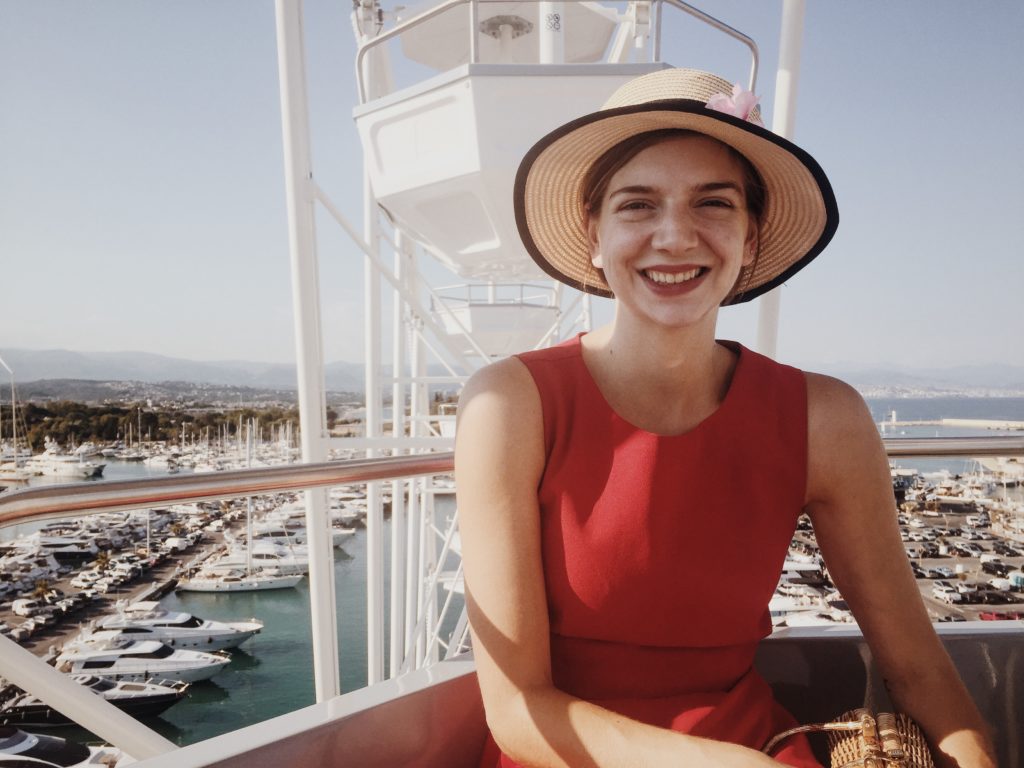 CCATL: What are your thoughts on Atlanta, and particularly on its arts scene?
CC: I've lived here my entire life, and while I admit I was very ready to leave when I went to school, I have found this city so endearing the past few years. I love the architecture and greenery, for one; all of the old houses are something you just don't see in other cities. The people and food and art scene are all so great. People here are really friendly, and I've found as I've been getting my foot in the door with the art scene here that it is so incredibly inviting. Everyone I've encountered has been so supportive. I've felt an air of pretentiousness within art communities elsewhere, and in Atlanta, it seems that cultivation far outweighs competition. I think that is really important for encouraging new artists.
As far as other artists in the city, I really enjoy Hannah Pearman's work—she works with liquid acrylic, and her works are so dreamy. Others I enjoy are Tide and Bloom, Jake Llurado, and Ayla Gurganus' floral design—she's a flower genius. Some of my global inspirations are Frederic Forest, Christiane Spangsberg, Satsuki Shibuya, and Flora+Form.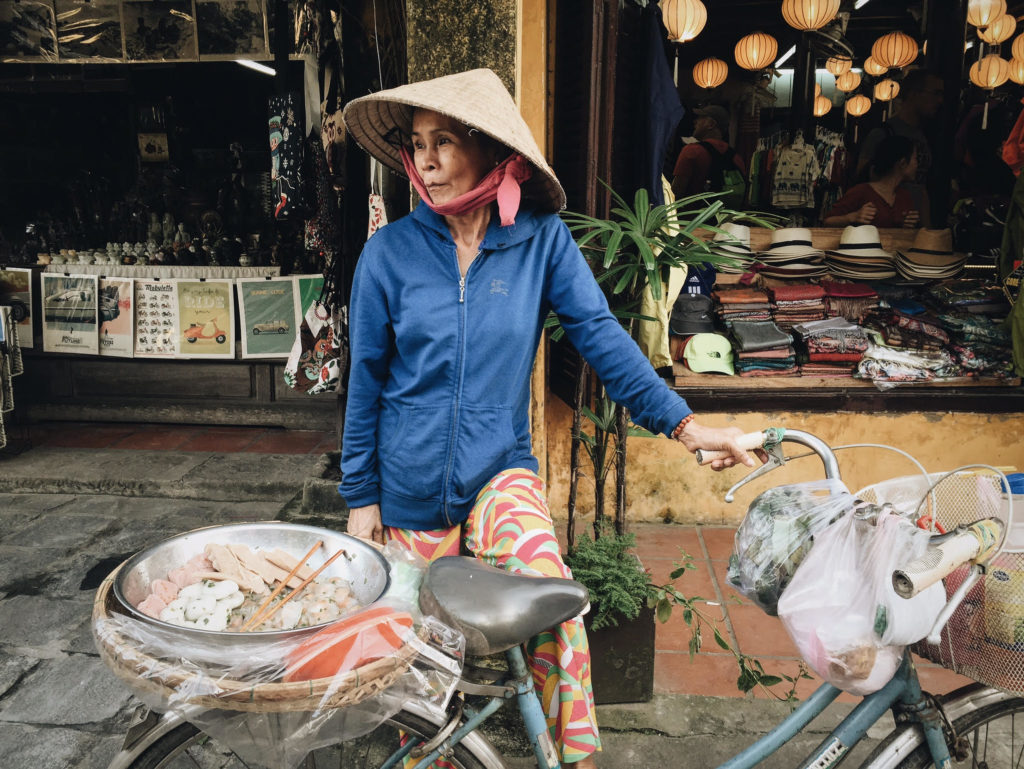 CCATL: What are you doing when you're not working or making art?
CC: Ironically enough, when I'm not working, I'm oftentimes traveling since it's something I enjoy for pleasure as well. Humans thrive on new stimuli, and I was placed on this earth to find, cultivate, and share my talents to inspire people, and also to learn about the vastness of the earth and the different cultures that roam this planet. I'm so incredibly lucky to have the opportunity to experience and photographically capture as many cultures as possible. I think that's an extremely important aspect in continuing internal growth as well.
Other than that, I love hanging out with my friends in my cute house and on my cute little back porch, especially while drinking rosé and eating charcuterie. I also love gardening, cooking, baking, listening to records, thrifting, writing, photography, and floral design.
CCATL: What's next for you?
CC: Right now, I'm just planning on continuing to create new work. I'm definitely going to keep focusing on growing the female figures series; I've even crossed mediums with this one and have done a few with acrylic and chalk. I would love to create an expansive enough collection to have a solo art show at some point within the next year. Since I'm relatively new to painting, I'm definitely focusing on perfecting my style and am excited to see where it takes me!
You can see more of Caroline's work on her portfolio and Instagram.