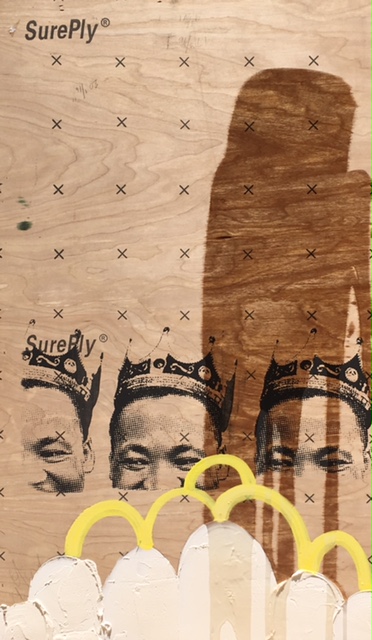 In the words of legendary (and local) artist Andre 3000, "the South got something to say." That's how multi-media artist Mike Black describes Atlanta's arts scene, and he's more than proud to be part of it. The sculptor, installation artist and painter left his long-time job to follow his dream of becoming an artist, with the goal of further engaging people with their surroundings. Black says he wants people to see his work especially "when life is hard and their hearts are heavy."
Here, CommonCreativ talks with Black about how one of his well-known pieces is a means for change and awareness, his upcoming projects, and advice for aspiring artists who haven't quite made the jump…yet.
CommonCreativ: Where did you go to school in Georgia?
Mike Black: I studied sculpture at Kennesaw State University, as well as Georgia State University.  I got my B.F.A from GSU with a concentration in sculpture.
CC: Were you involved in the local art scene growing up?
MB: I didn't get heavily involved in the Atlanta arts scene until around 2009 to 2010. I was more into the music scene in my younger days. I spent a lot of time with local musicians, met an insane amount of great people and went to a ton of shows. Those were good times, but they eventually had to end. I decided it was time to go back to school, but once I was there, it wasn't enough. I eventually called my good friend Courtney Hammond and asked her how to get more involved with the arts. She gave me some great advice, and it worked. The next day I quit bartending and never looked back.
CC: What led you to become a sculptor, painter and installation artist?
MB: I had no choice. It was just meant to be… it's in my bones.
CC: Is there a topic you center your work around?
MB: In a perfect world, I would make public art for people to stumble across at random while walking through the city. My goal would be to have the art find people when they need it most. Even if it's for a fleeting moment, I want to put work out there that can take people's minds off the hard stuff life throws at us. Sometimes all it takes is a few positive seconds to help someone through a rough time in their life.
CC: What medium did you start with, and how did you venture into other areas?  
MB: I guess technically sculpture… I went to school for it.  Everything else just kind of fell into place. I wouldn't call myself just a sculptor, or just a painter. It all kind of blends together. I feel like when I'm painting I'm coming at it with a sculptor's mindset, and then when I'm making sculpture, I'm thinking about it like a painting. It's all intertwined.  
CC: What have been some of your favorite projects to work on?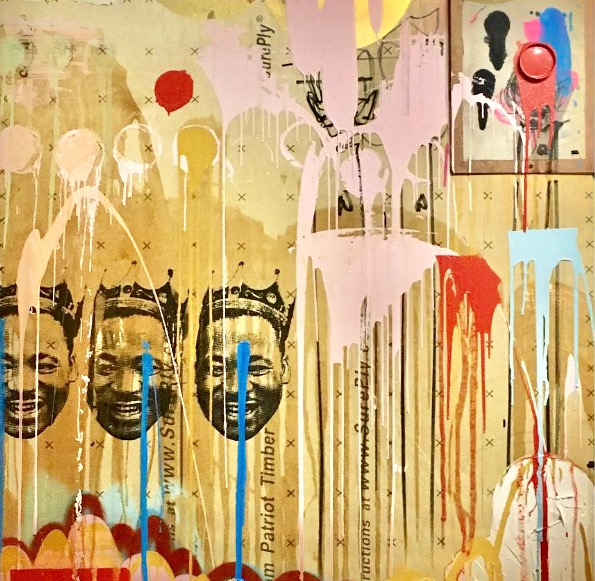 MB: My two favorite projects were Dashboard's Boom City and The Atlanta Contemporary Art Center's Be Here Now. I feel like those two institutions allowed me to explore and make what best reflects where I want to go with my art making. Aside from the art itself, I met some of my favorite people, and got the opportunity to build friendships that will last lifetimes.
CC: What inspired you to create the Notorious MLK image, which can be seen a mural you collaborated on with artist Michi Meko for Forward Warrior 2017?
MB: The Notorious MLK piece is part of a series I've been working on for a while. They are a collaboration between myself and my good friend Phillip Morris, who is also a local maker and creator. The MLK image came from a shirt he printed a few years back on Martin Luther King Jr. Day. It is Dr. King's face with the crown of The Notorious B.I.G. I've loved that image from the second I laid eyes on it. With the disgusting rate of black men and women being assaulted, mistreated and murdered by police, it is very clear that not a whole lot has changed since the days Martin Luther King Jr. marched up and down the streets of Atlanta. I thought it only fitting to start incorporating the Notorious MLK image in my paintings. It serves as a reminder of how far we haven't come.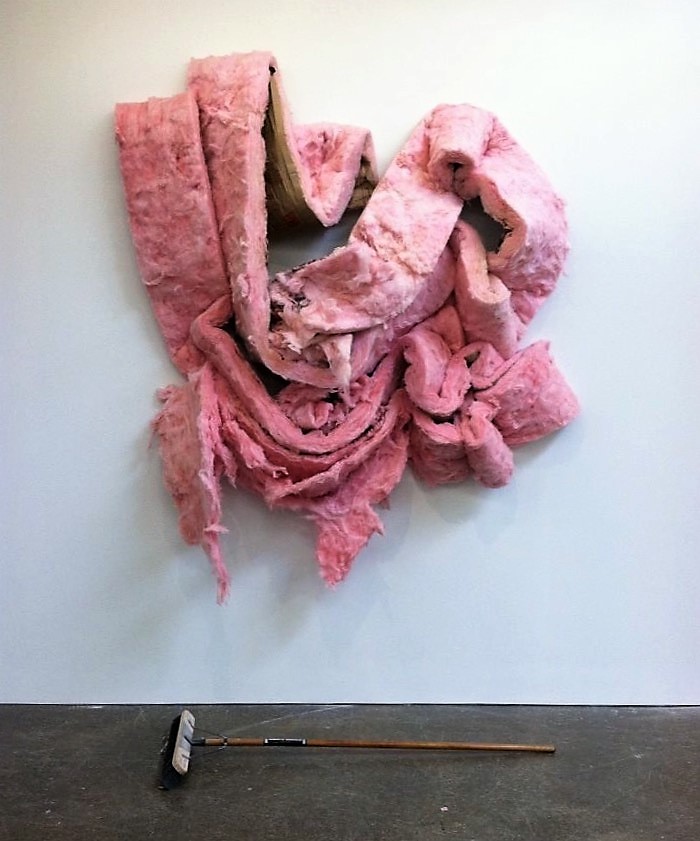 CC: What are your favorite materials to work with?
MB: Whatever is laying around. I like to use materials that don't say, "make art out of me." I work with insulation, PVC pipes, and I paint with drywall spackle and concrete.  
CC: Do you have projects in the works?
MB: I do! Myself and local art legend George Long have been commissioned by Pabst Blue Ribbon to make a top-secret sculpture for Project Pabst, which is a music event in East Atlanta this October. I will be teaming up with Beth Malone for some public art by the end of this year as well.  
CC: Do you have any advice to share for artists who are starting out?
MB: PUT. IN. WORK. Make work every day, even if it's small and you think it's insignificant. It's not. To steal a quote from Mr. Michi Meko, "You gotta get loose." Find out what you like and learn about it. Read about the artists that inspire you. You also have to get yourself out there. Volunteer for art-related everything, work at galleries, go to art shows, meet people that do what you do, talk about it, believe in yourself, make all the mistakes and most importantly — make stuff.
You can see more of Mike Black's work on his site and Instagram.