If you've ever taken a stroll on the Atlanta BeltLine, chances are that you've encountered the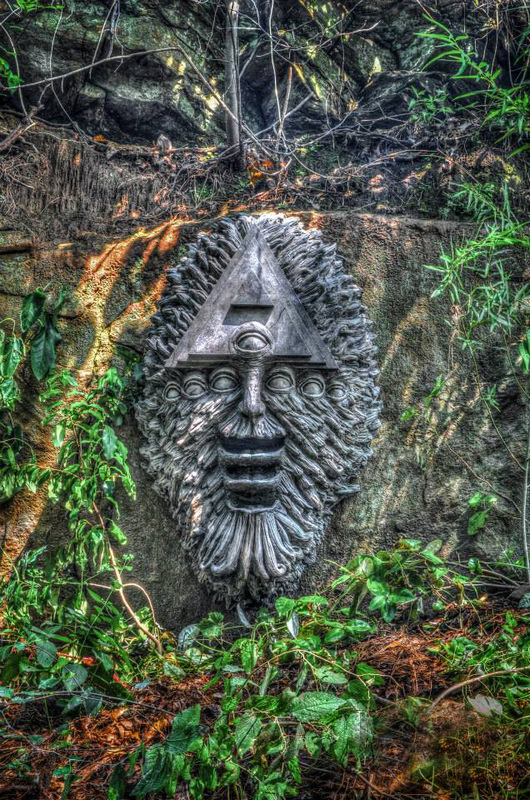 immersive and thought-provoking large-scale art installations that are perfectly at home situated among the sprawling pathways. Powerful stick form sculptures (dubbed "Twisting Passage") and a 200-pound multi-faceted face evoking ancient temple vibes tucked under the Highland Avenue Bridge are among the pieces that compose an unexpected public art gallery.
These installations are born from the mind of sculptor and native Atlantan JD Koth. JD is a pro at shifting the lens of our perspective through a variety of mediums including clay, foam, wood, cement, metal, and reclaimed organic materials. After exploring an assortment of college majors, he discovered doodling was the common denominator in his classroom activities.
This revelation opened up a new world of artistic exploration, culminating in earning a BFA in Sculpture from Georgia State University. JD's adventurous approach to creating has quickly led to him becoming a familiar face in the city — connecting with Atlantans through exhibitions, teaching, and a multitude of public art pieces — opening the door to unexpected opportunities, including the role of sculptural consultant for a Disney movie.
Here, JD chats with CommonCreativ about fueling his creativity through a lawn-care business, channeling ancient ancestry, and how embracing the unexpected continues to serve him well as an artist.
CommonCreativ: Are you originally from GA? What brought you to Atlanta?
JD Koth: I am from Georgia. I grew up in Chamblee, a suburb [that's] about a 30-minute drive from the city. I ended up moving downtown to attend GSU in 2004. It's hard to believe it's been over 12 years now.
CC: What first sparked your interest in art?
JK: It all started with doodling for me. I explored so many majors while I was in school, including finance, psychology, journalism, and film. I just kept switching hoping to find my perfect fit. Then I realized the common thread in all my classes was that instead of taking notes I would just be doodling. And some of these were pretty intricate drawings, but to me were still just considered doodles.
I couldn't deny the fact that I was really enjoying the process of getting lost in my drawings. So, I decided to consider art more seriously and signed up for an intro drawing class. At this point, I was already familiar with hard work in other areas of my life. While taking this class it clicked that I could just transfer that "work" into my drawings and it was magical. I realized that I could be really good if I put in the time.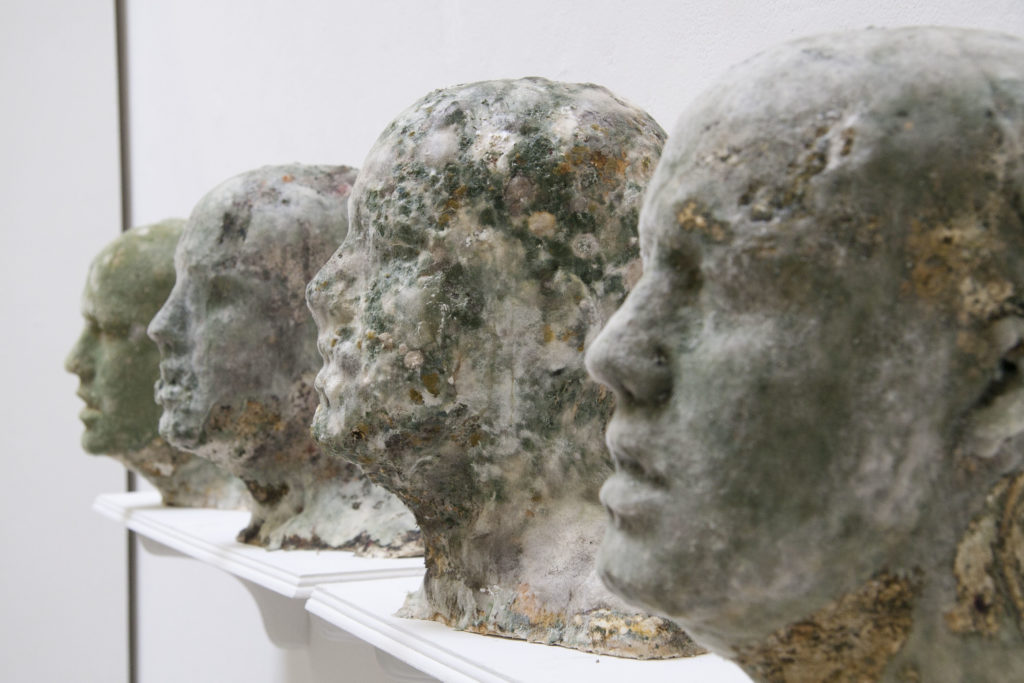 CC: How did you get into sculpture?
JD: I was taking all these drawing and painting classes, and some people would tell me, "You look like a sculptor." I was even kind of offended. Like, what does that mean?! So one day one of my friends was like, you need to come check out the sculpture building.
I went down the street and was amazed by the studio, they had so many tools and materials that I knew absolutely nothing about. That sparked my interest and I ended up taking Sculpture 1. When it really sunk in that any idea or 2D drawing I made could then be transformed into a 3-dimensional reality, I was basically sold on sculpture at that point.
CC: Your work explores different interactions between humanity and nature. What does this mean to you?
JD: With some of my work I'm hoping to cause a more objective view of what it's like to be human and our scale in the universe. For instance, depending on how you look at it, I could be perceived as a giant planet for millions of microorganisms. Yet I am also living on a huge planet where I myself am a tiny organism. But at the same time, this planet is really just a speck of dust floating among other specks of dust. And can go on infinitely. So yeah, I guess that's kind of the mindset I have while conceptualizing some of my pieces.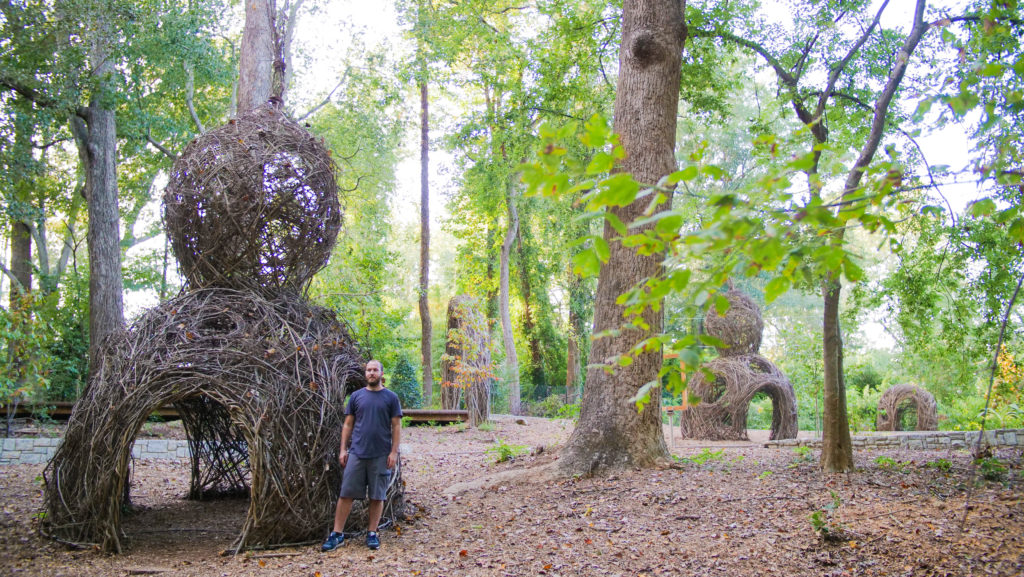 The stick installations I build explore interactions between humanity and nature more literally, like when I use trees to build huts and structures, it feels very natural and almost as if I slowly am regaining muscle memory from my ancient ancestors. Most people I train to help me [build these structures] catch on rather quickly. This has caused me to believe it may be an innate skill for humans to use trees and rope to build.  
CC: How would you describe your artistic style in one sentence?
JD: All over the place.
CC: Your work uses a variety of non-traditional materials. How did you first start incorporating these into your installations?
JD: I guess you're referring to the sticks. That started because I used to own a lawn care service. I was pruning some crape myrtles and we had a woodworking project at school, so I put two and two together. The other materials I use are pretty traditional like clay and foam, I also do a bunch of mold making with silicone and fiberglass.
CC: How would you describe your creative process?
JD: Trial and error mainly. While sculpting if I'm unhappy with what I am working on at that moment, that may mean that either I need to change to the tool I'm using, change to a different material, or even scrap everything thing and start over. I can't be too attached to what I'm working on, or it prevents me from making major improvements. But really, that decision to change direction is the most important.
CC: You've done a lot of captivating pieces for the Atlanta BeltLine and the city. How was that experience?
JD: Art on the BeltLine is great because it's art that people can get to up-close and really interact with. Not many people go to galleries, but almost everyone walks on the BeltLine. I applied for my first time back in 2010. Now I've done five Art on the Beltline pieces, and each time it was totally worth it. It's led to multiple opportunities for me. The first one I built for them actually got the attention of a Disney film crew who ended up hiring me to build sculptures for a weird kids movie.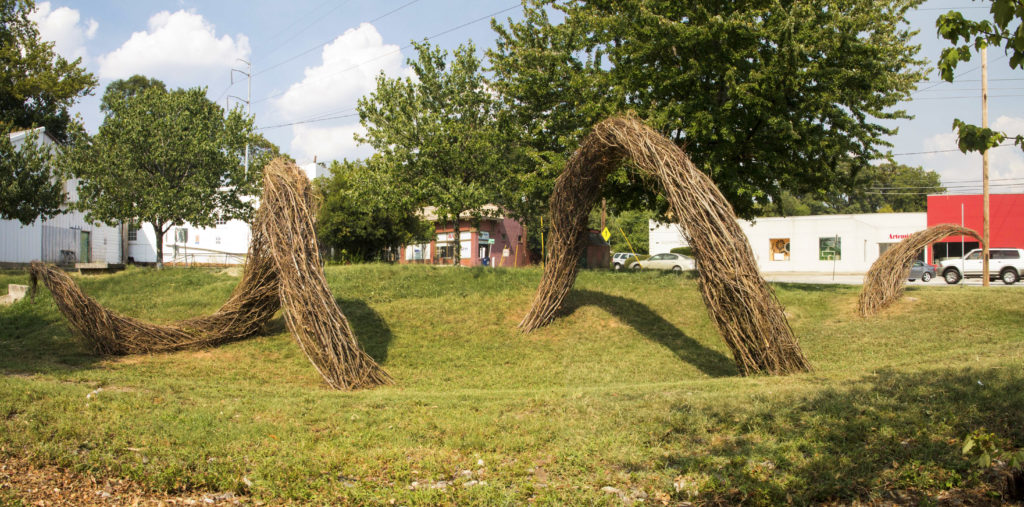 CC: Tell me about some of your favorite events, places to grab a bite and creative people in Atlanta?
JD: Buford Highway is by far my favorite area to get food in Atlanta — such a variety of cultures and flavors there. My favorite venue has got to be The Mammal Gallery, which also happens to be where my studio is conveniently located.
CC: What keeps you in Atlanta?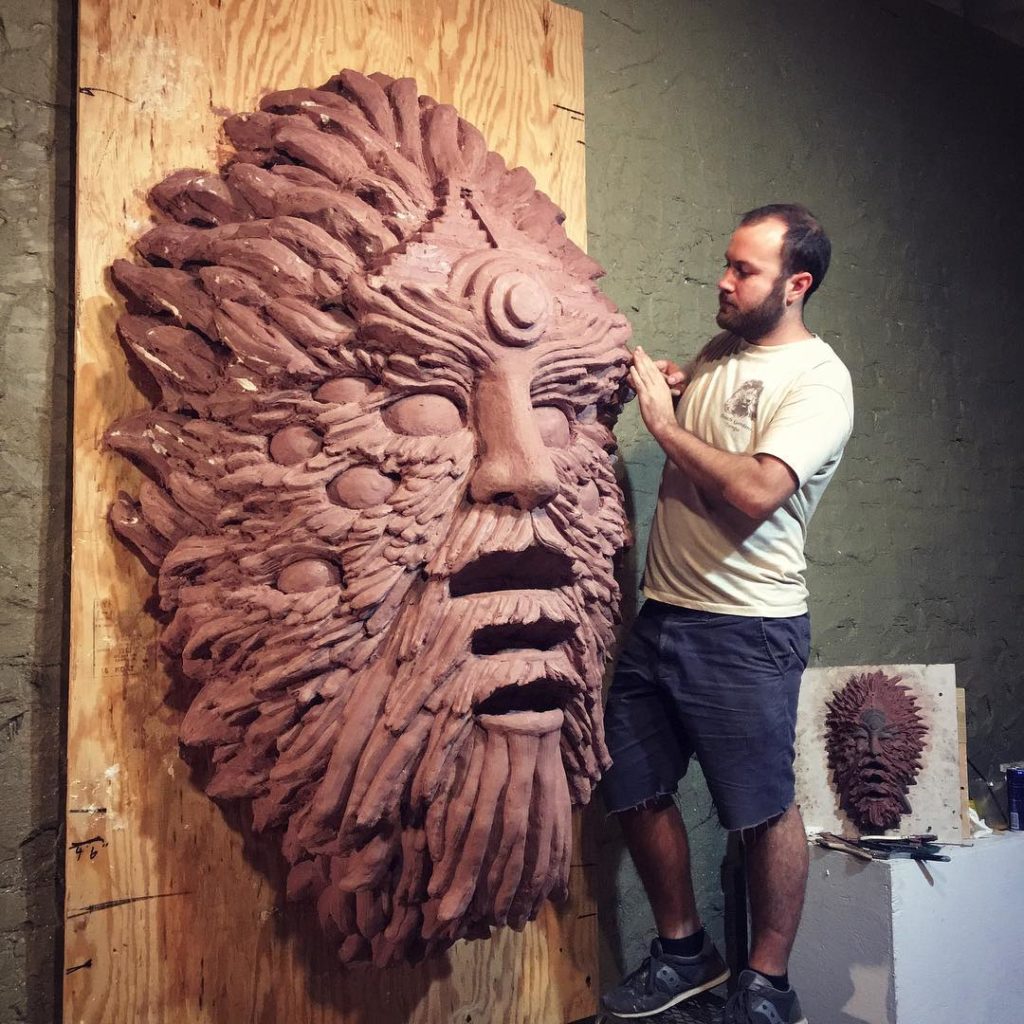 JD: I've visited other cities and I like them, but Atlanta has just been more practical for me since it's a pretty good standard of living for a reasonable price. There is a nice art scene, as well as my friends and family are here.
CC: What can we look forward to seeing next from you?
JD: I'm starting some new stuff and am hoping to have a solo show sometime in the near future.
CC: Where do you find inspiration?
JD: When I'm experimenting in the studio using materials in a non-traditional way, certain unexpected and beautiful things will happen. Sometimes it's a useless discovery and other times these little things I stumble upon inspire my work. Also, not to be too corny, but natural things that happen in the world around me are very inspiring. I really enjoy looking at microscopic images which many times remind me of alien worlds. Even a cool looking plant or mushroom, and even man-made structures may inform my work. And of course, I find inspiration many times by seeing other successful artists who had an amazing idea and ran with it. I still feel like I'm searching for my own amazing idea.
See more of JD's work on his personal website and Instagram.