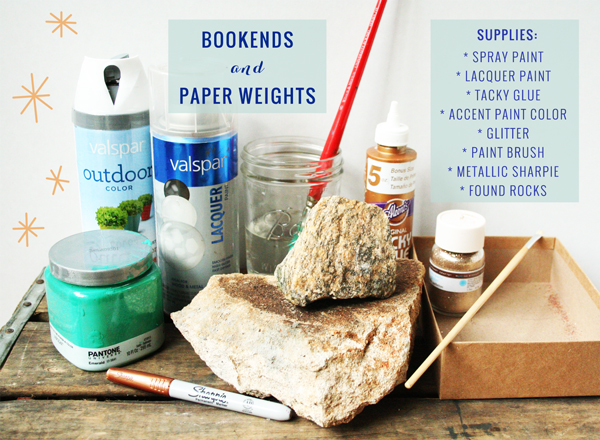 Here's a simple, nature-inspired DIY to spruce up your bookshelves or home office—you can choose your own color scheme and design to make it your own. Let's get started!
For this project, you'll have to rummage outside for bricks or rubble. You could also pick up new bricks from your local hardware store in the garden center, where there are a few different options. Larger heavy rocks are perfect for bookends or door stops, while the smaller ones can be used for paper weights and keeping napkins from blowing away during your next outdoor feast.
STEP 1: Wash off any dirt from your rocks and let dry completely.
STEP 2: Apply the base color (spray paint or a paint you apply with a brush). Let dry for about 10 to 15 minutes. For these, I went with white as the base color and a sample jar of Pantone's emerald green for my accent color. You could also go with gold spray paint, black or a neon. There are a variety of fun spray paints, and a walk around the paint section should strike some color inspiration.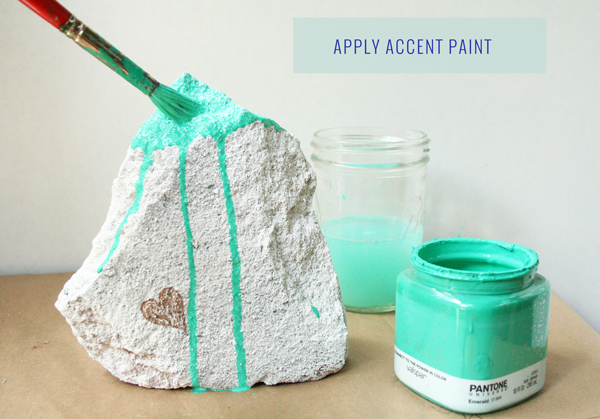 STEP 3: Sharpie now makes metallic markers (woo-hoo!), so if your rocks/bricks are flat enough you can add a few freehand designs and doodles.
STEP 4: The second color should be brushed on and can be watered down for a runny look, or you could paint a design such as a scallop or some triangles. Before the paint dries, sprinkle with glitter and let set for about 15 minutes. If you aren't using an accent color, skip this step and move on to the glue and glitter.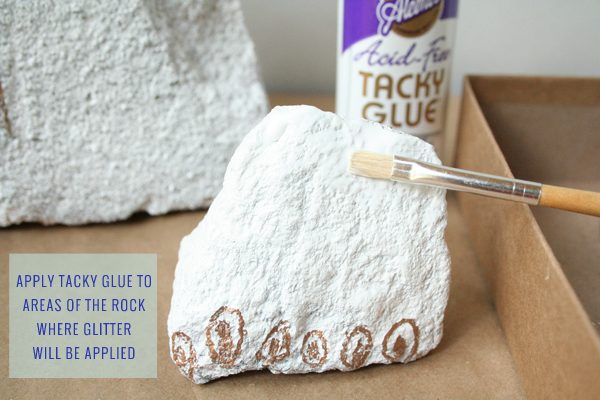 STEP 5: If you're doing one color (like the paperweight here), the next step is adding glue to the areas that you'd like to be glittery.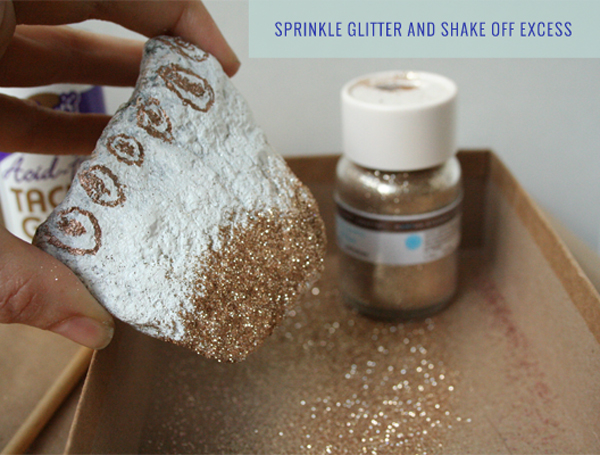 STEP 6: Be sure to use the lid of a box or something similar to catch the glitter when sprinkling. I suggest doing this whole project outside, since glitter has a special way of getting everywhere.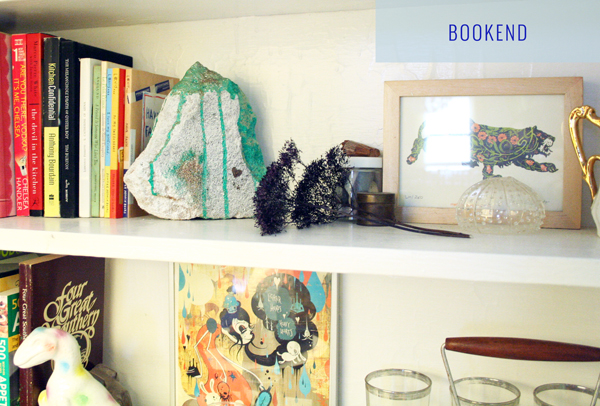 STEP 7: Seal with a heavy coat of Lacquer Spray Paint. Let dry and you're all set!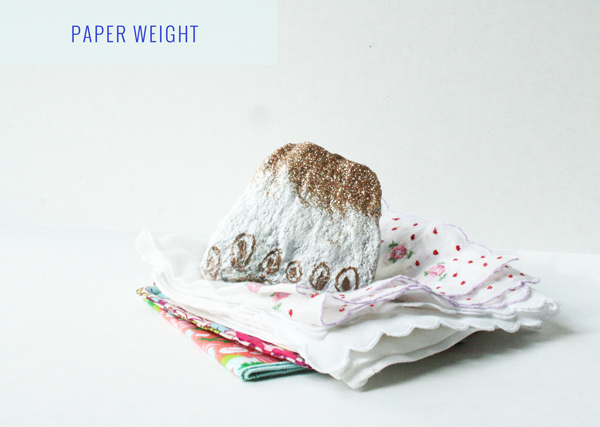 Check out more from Brandy on her blog, A Sensible Habit, and see some of her work in person at West Elm's Etsy Pop-Up Shop on August 10th.