Artist Katie Troisi's work is a multi-sensory experience—that is to say, you're encouraged to touch it. "The viewer cannot understand the piece without physically interacting with it," says Troisi, 30, a ceramicist and sculptor whose multi-layered paintings bridge the gap between canvas work and 3D art—and cause many viewers to examine them from different angles and distances, trying to figure out how they came to fruition.
Her highly textured pieces can take anywhere from a few weeks to months to complete—with no brushes involved. After getting her BFA in ceramics with a painting concentration from Savannah, Ga.'s Armstrong Atlantic State University, the metro ATL native returned to her roots and currently resides in Decatur.
We talked to Troisi about art inspired by dating apps, the local art scene and what drives her.
CommonCreativ: What first sparked your interest in making art?
Katie Troisi: When I was kid I was always drawing or making mud pies. My first introduction to clay was in second grade, and I've been hooked ever since.

CC: How has your background shaped you as an artist?
KT: My family has always been supportive and allowed me to pursue my "American Dream." They helped me financially through college so I never had to take out any student loans. Not having that debt has granted me access to whatever excess income I have to be used for art supplies. During my time at AASU, I was encouraged to learn the basics, but also to experiment with and combine media. I consider myself a sculptor—I love working three dimensionally, and I consider my paintings "reduced sculptures."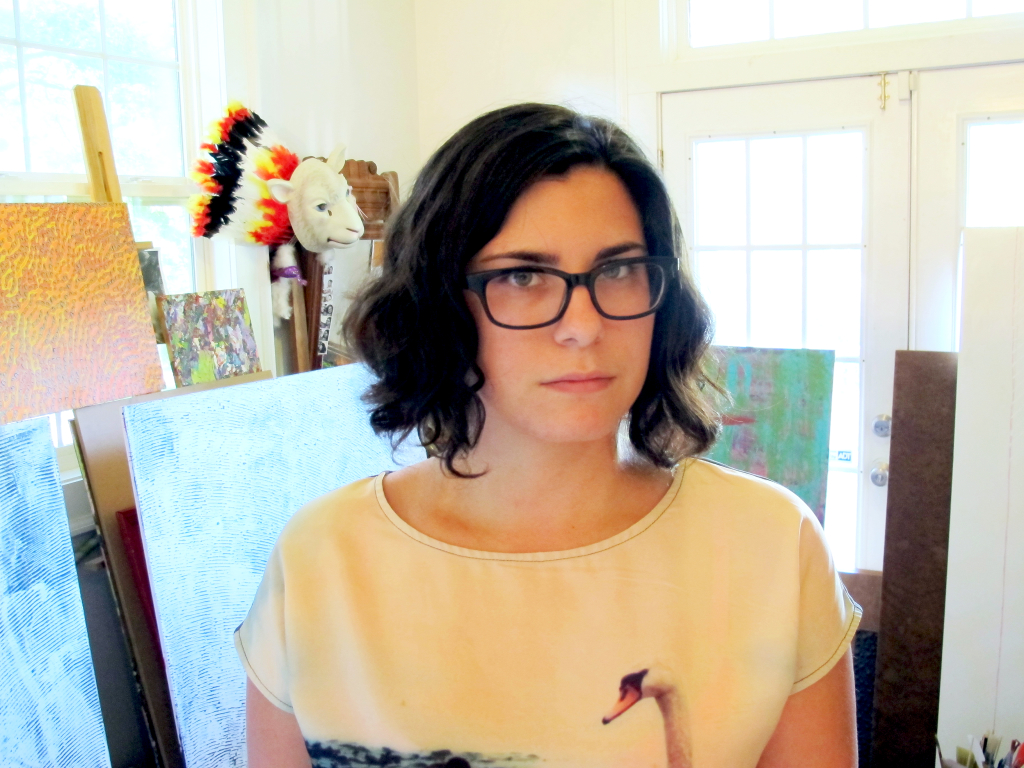 CC: What does your artistic process look like?
KT: My abstract work is emotion-driven. I choose colors and textures to convey a particular mood or memory. My current painting process consists of building up layers over time and then sanding down to reveal all of the previous layers.
CC: What do you like about working with tactile vs. digital mediums?
KT: For me, working digitally is more of a hobby—a chance to clear my mind or fill some time. Most of my digital work is done using iPhone apps, so it's something I'll work on in the moment. Tactile art is different. I have to be able to devote myself to the time, energy and potential mess I'll make. It's more physical, more focused and more premeditated. Instead of a distraction or time filler, it's a way for me to express what's going on in my life. My abstract pieces reflect my dreams and feelings; they are reactions of events, people and places.
CC: How would you describe your artistic aesthetic?
KT: I consider my work to be a juxtaposition of surrealism, impressionism, abstract expressionism and humanism.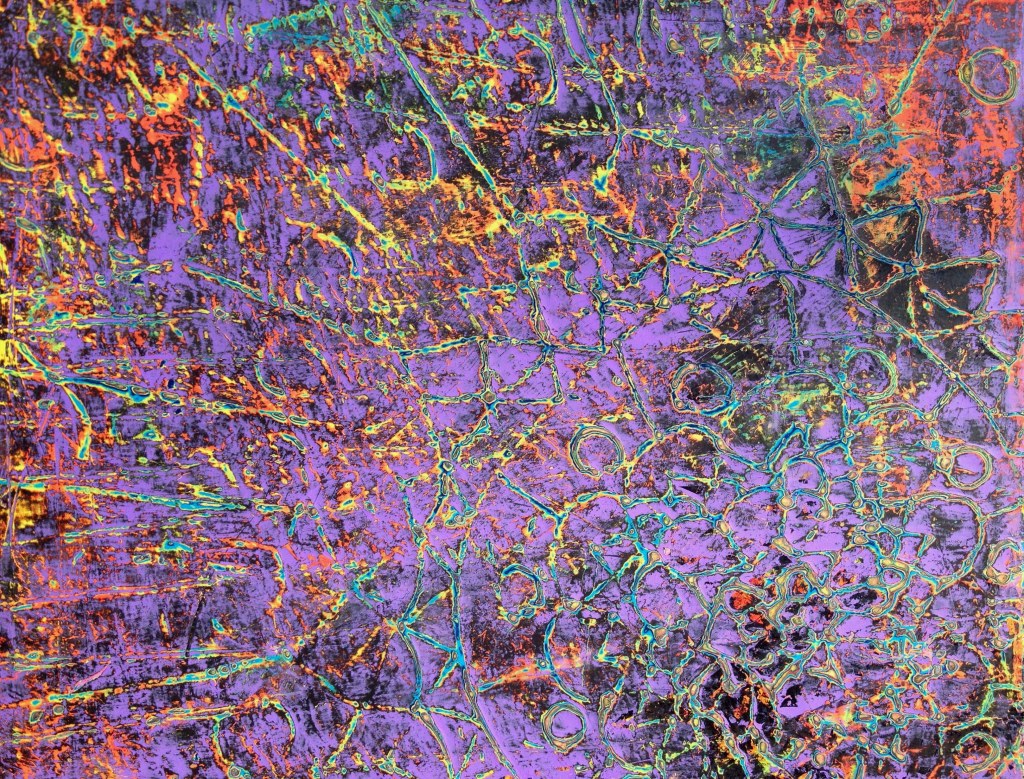 CC: Your "Daughter" piece from Mammal's Company XX show (above) is really interesting—how did you create all those layers, and what materials did you use?
KT: I work with acrylic paints and a variety of tools including palette knives, squeeze bottles (puff paint), and squeegees. "Daughter" used all of the above, in that order. Using the squeegee, I can get really thin, even layers so when I eventually sand the piece, each layer is represented as a thin ring around the thicker knife and squeeze bottle layers.
CC: Which artists inspire you?
KT: My current work was definitely inspired by Gerhard Richter and his squeegee technique. I think I successfully found a way to make it my own. I was also heavily influenced by Eva Hesse when I was doing ceramic sculpture regularly. As far as the local scene goes, my favorite artist is Heather Greenway and her large, luxe abstracts. I just want to crawl inside her canvases and stay a while.
CC: What do you think about Atlanta's arts scene?
KT: The Atlanta arts landscape has been changing for a while, and there are so many more opportunities now that didn't exist a few years ago. Aside from the organizations everyone mentions when discussing art in Atlanta (Living Walls, Dashboard Co-op, the Goat Farm, Elevate, gloATL, WonderRoot, Mint, etc.), there are some new players who have made a big impact in the past year.  I think Deer Bear Wolf and Mammal Gallery are both doing great things to bridge some of the gaps between the different art forms.
CC: What are you working on now?
KT: I thought I was done with pure abstracts for a while, but I had a dream a few weeks back that I had to paint. It's a set of two large panels with an arch motif. I'm calling them "The Twins" for now, and the panels represent the top half of a circle. I'm also working with Brian Egan at Mammal Gallery to put together a show of text-based art to open on Oct. 17. Included in the show will be some new paintings I'm working on which use materials I've collected over the past few years from online dating sites/apps like OkCupid and Tinder. I'll also be participating in an art and music festival on Nov. 15 that Ray Geier, Davy Minor and John Carroll are putting together. This will be my first experience with live painting and murals, and I'm super excited.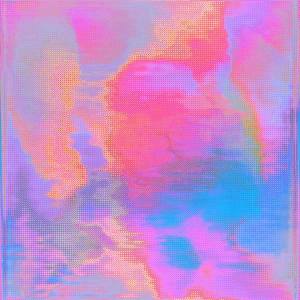 CC: Why do you make art?
KT: [Because of my] need to create and to control something. I make art because I have to. It's a huge part of who I am, and when I have creative blocks I tend to get lost (or I have creative blocks when I'm already feeling lost). It's a release but also a source of joy in my life. I like being able to experiment, to succeed, to fail, to grow and learn about myself, the world and the other people in it.
Check out more of Katie Troisi's work on her website here.