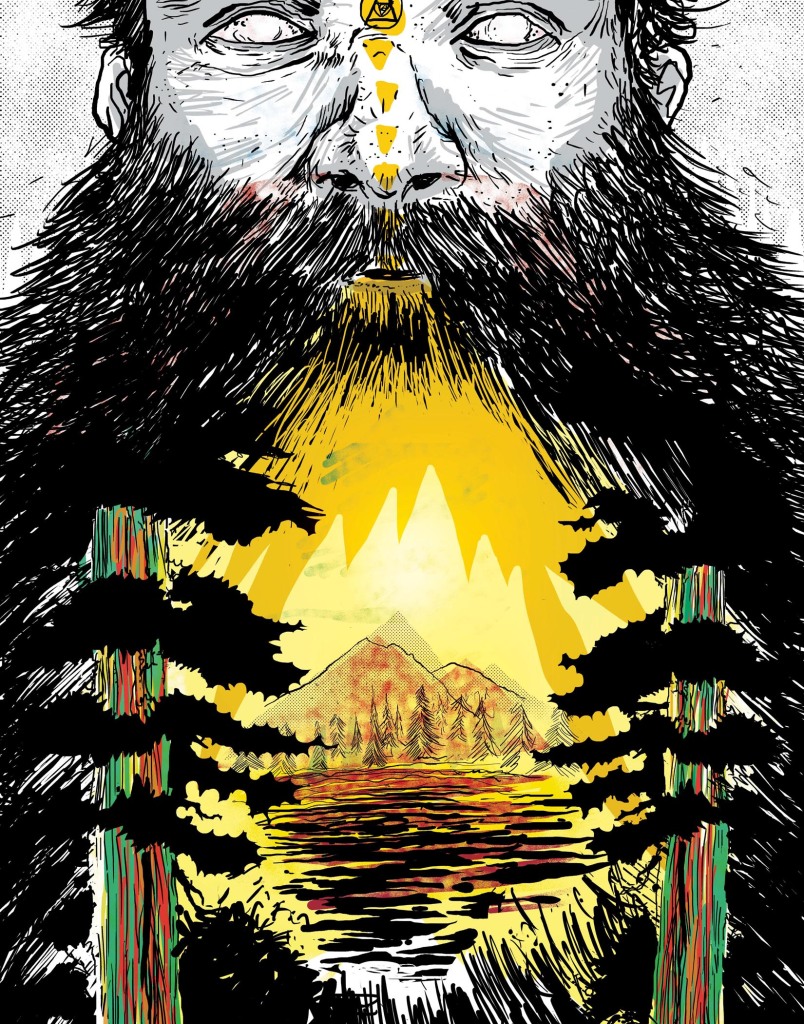 Born out of a cloud of comic book enthusiasm and blown in from the Northeast, Nathaniel Morris made landfall in Atlanta nearly two decades ago. A humble librarian by day, illustrator and freelance designer any other time, Morris operates primarily under the moniker Agent Four Eyes. Raised on "Red dye #40 and Saturday morning cartoons," Morris graduated from the Creative Circus and has since participated in the Atlanta Zine Fest and ABV's Drink and Doodle nights (as well as a featured artist appearance at CommonCreativ's anniversary party this past August). Professionally, his talents have made their way onto the Discovery Channel, VH1, Adult Swim and on a roaming King of Pops cart. Blending various artistic styles with pop culture aesthetics, Morris's work can currently be found on social media, his online store and in several locally produced zines.
Common Creativ: How did you get started as an artist here in Atlanta?
Nathaniel Morris: I moved here in '96 from Hanover, N.H. I had been exposed to a lot of different mediums in school right before we moved. Georgia replaced my photography, animation, batik and pottery classes with macaroni art. No joke. I immediately found my new best friend in comic books. I re-drew every issue I could get my hands on until they fell apart. I have always drawn, but it wasn't until then that I knew I wanted to do [art] as a career. My dad told me, "I hope you like being poor." My parents are extremely supportive and honest. It's good to hear the truth early on. I found my path as a commercial artist in graphic design. Story boarding is my favorite thing to work on. My personal art is mainly what spills out of me in between frames as a kind of reward therapy.
CC: Is there a story behind the Agent Four Eyes pseudonym?
NM: It was the brand I created for myself when I graduated. Private detective for your visual needs, which is how I feel the job breaks down most of the time. Lots of research, taking pictures and presenting your findings to the client, then execution. Not that P.I.s murder people—not all of them.
CC: Do you work more with computer-aided design or traditional media?
NM: I work mainly on the computer: Photoshop and Illustrator. Computers are just conducive to the pace of the work, but It really isn't one or the other. The pros of one make up for the cons of the other. You really need a strong understanding of both to know when to utilize them. I always have some hand-drawn elements that I've scanned in. All my personal illustration work is in traditional mediums—mainly waterproof black India ink with a brush and pen.
CC: How is your creative process different when creating something for yourself vs. for a client?
NM: The biggest difference is there's actually a process for commissioned work. That's when the P. I. part takes over to hone in on what the client is looking for: Creating initial comps to show to see if you are on track, then executing, then revisions. Personal work is visceral for me. I just go and let a story form in my head. I see some odd snippet of terrible humor, and I draw. It evolves fast, changing with mistakes. That's why I like to compile these continual trash comics into zines. Documenting my sketchbooks by selling my free time.
CC: Your work has appeared on promotional material for SOPO bike coalition, campaigns to end homelessness and tons of band posters. Do you like to align your work with entities you support personally?
NM: Most of the stuff on my site is a mixture of pieces I created in school for my portfolio and past work. All the posters were for live shows. The Woodruff Art Center logo was a school project. Originally the SOPO piece I created was for a project in school as well. But when I showed it to them afterward, they ended up using it for promotional pieces. It was a good feeling to be able to donate that work and have it live where it was intended. It also allowed me opportunities to work with them on other projects.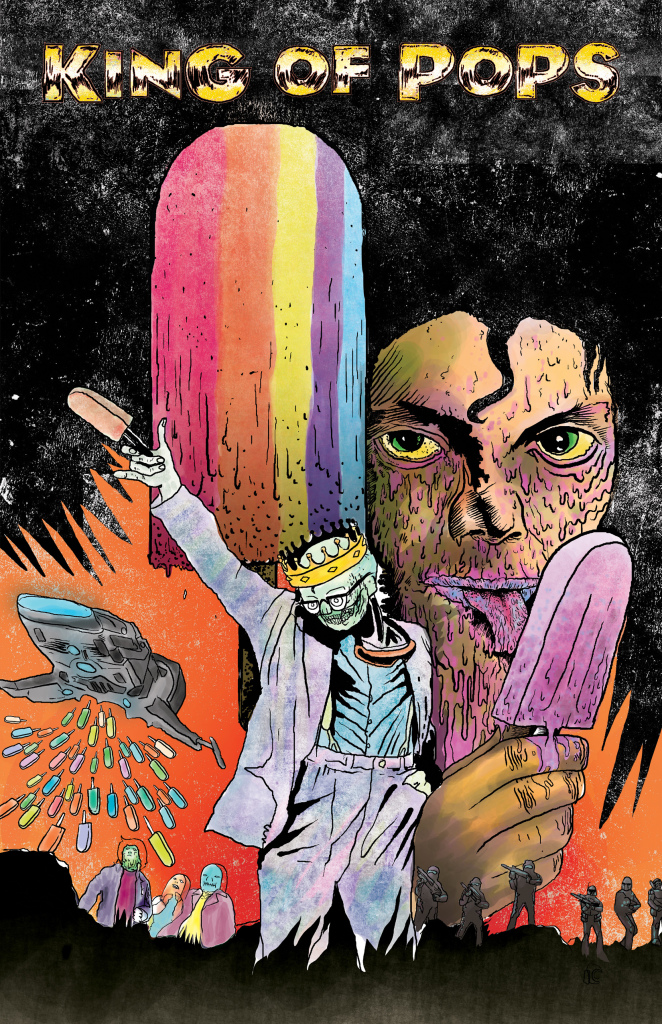 CC: Your artistic style varies, resembling at times everything from anime to graphic novels to 8-bit video games. Are these influences ones that have bled over from your own life into your work?
NM: Yeah, I would say that my "styles" are inspired by the aesthetics I appreciate and have a connection to. I think movies, comics, cartoons and 8-bit video games had an integral influence on my imagination as a kid. That sense of neon rage vomit wonderment is a feeling I try to achieve regularly. I want to create things that share that feeling with other gnarly trash demons.
CC: Where can people find your art work? You did a live drawing piece at the CommonCreativ 4th anniversary party, have you done other events like that?
NM: That was a fun event! I've done some other live painting events, and I enjoy them quite a bit. I enjoy the finality of it. I recently did a group show at Eyedrum. It was an art show and viewing party of an Italian supernatural horror flick shot here in ATL in 1979. That was a cool show to be a part of. I also set up at festivals around town and sell zines at the ATL Zine Library pop-up shop Subplot at Acapella Books. I have some stuff at Joe's East Atlanta Coffee Shop. I also have a Society6 store, and you can reach out to me on Instagram for buttons, prints or zines.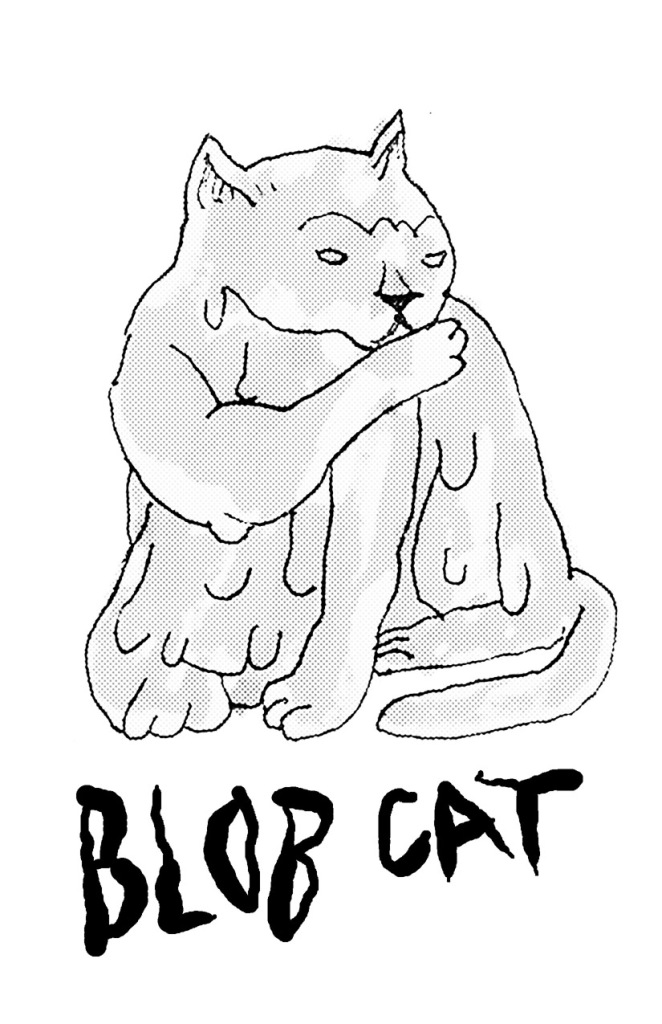 CC: Every artist has a dream of something they'd like to do or contribute to. What's at the top of your list?
NM: My dream has always been to draw comics. I would love to contribute to the Star Wars canon or work with Garth Ennis on a project. Oh snap—both at the same time! Damn, that would be crazy. My nerds out there feel me.
CC: What's your impression of the current Atlanta art scene?
NM: I think there are a lot a things going on in Atlanta. Hell, more than I know about, which makes me happy! I think people have been receptive. I've been quite fortunate at the events and festivals I've been involved with. That gives me hope my support base is growing. I am going to start hiding pieces around the city for Free Art Fridays starting October 31st. I'll announce clues on Instagram on how to eradicate the monster infestation. Please stand by.
I don't really have anything negative to report. The closest I came was when someone stole a piece of mine off the wall of the Blue Frog Cantina (what is now Elder Tree). I let go of that beef, and I hope they feel like badasses.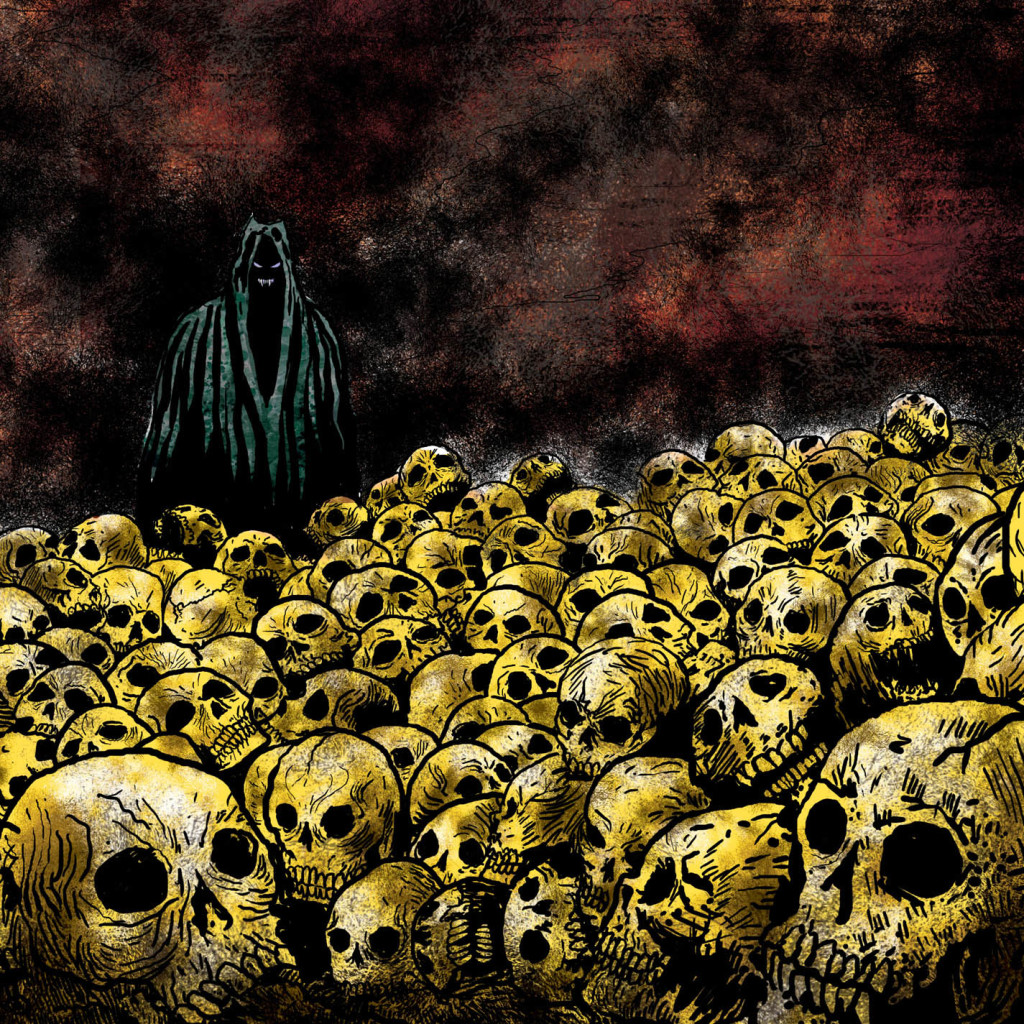 CC: What's your favorite non-art thing about Atlanta?
NM: Traffic, duh. But seriously, the communities. The rich and vibrant neighborhoods with all their different personalities. I think the BeltLine is woven into that, and music in Atlanta is part of that. I think pizza is the driving force for life, so it's definitely a part of that. The food options in Atlanta are amazing. COFFEE! So, I guess my short answer is food.
For more on Nathaniel Morris and his Agent Four Eyes' work, visit his website.