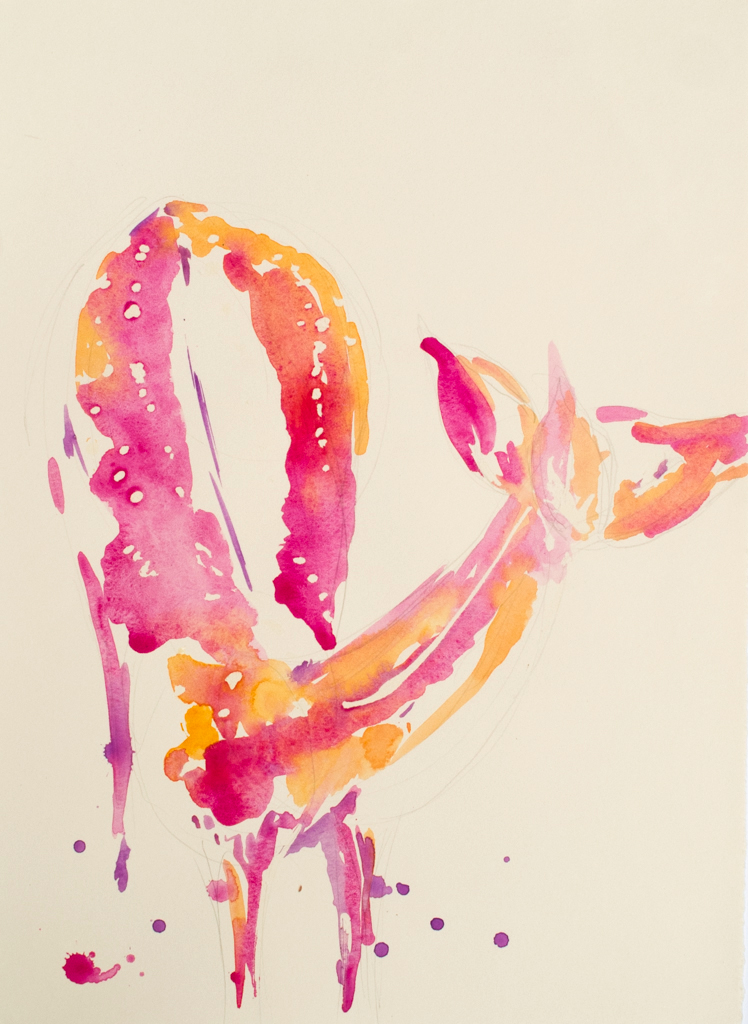 Ashley Schick is a paper master. She constructs, arranges, and intricately cuts to create pieces that make you question the everyday and the unexpected. In a recent exhibition at Kai Lin Gallery, she created a series of delicate, vivid watercolors and cut paper images. She featured delicate deer with soft edges against white or off-white backgrounds.  These delicate creatures were so bold and lively in color that it felt as though they might hop right off the page. In her Survey Shadows series, Schick used paper cut with extreme precision to display groups of wires and electrical boxes as a metaphor for similar social and psychological circuitous connections.
Raised by a biology teacher and an electrical engineer, her parents' influence is evident in Schick's work. A creative environment was nurtured with impromptu visits to museums and days spent exploring science in the fanciest of laboratories—their home kitchen.
After graduating with an MFA in printmaking from SCAD Atlanta, Schick co-founded a fine art printshop, Straw Hat Press. Her work has been featured nationally and internationally, and published in 500 Paper Objects and 1000 Artists' Books: Exploring the Book as Art. She can be found currently balancing her time between studio practice and teaching.
CommonCreativ recently spoke with Schick about what she's learned from her work and her thoughts on the current art scene in Atlanta.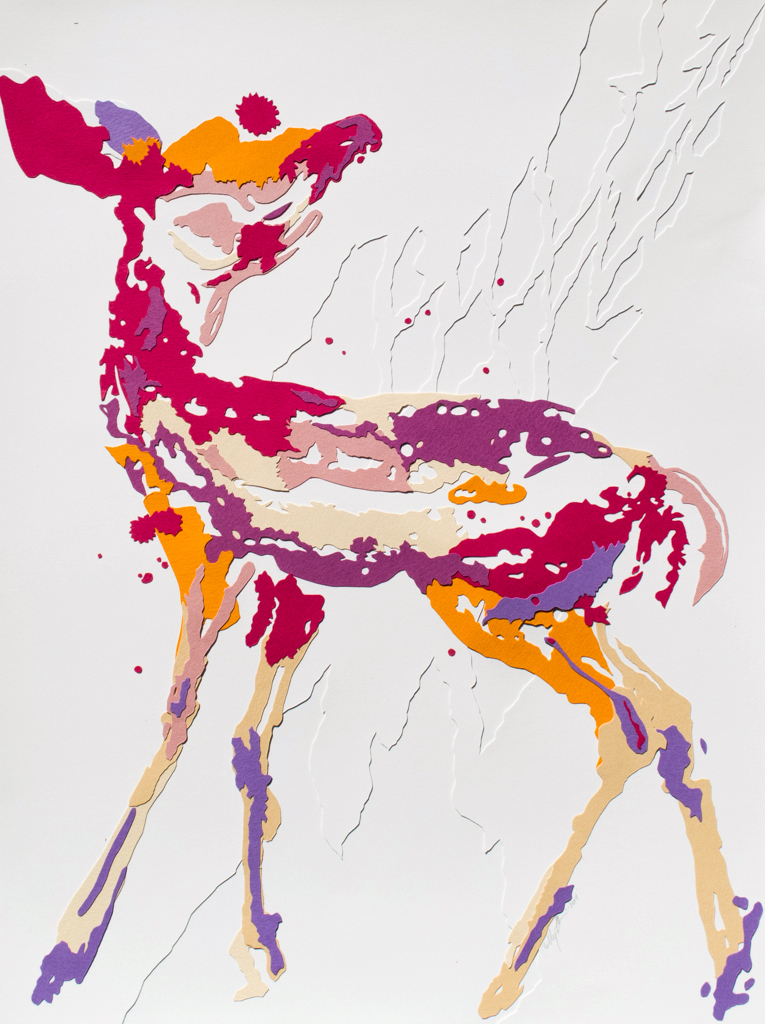 CommonCreativ: Tell us about your creative process.
Ashley Schick: It's somewhat segmented into parts, since I balance studio practice with teaching. I'll have multiple ideas rolling around at a time and each phase of a particular project may be happening simultaneously with others. One particular idea will rise to the top and I'll explore it in greater depth. I'll read books and articles related to the idea. I'll play around with different materials, making preparatory sketches or mock-ups, testing how the ideas and materials mesh. Then I'll delve into cutting, modifying, revising, and resolving the final pieces. I work fast and slow—some parts develop quickly, and often they become fodder for the longer, more intricate paper construction parts. I'll be writing and reading in between, and listening to podcasts while constructing the paper cuts.
CC: Your parents' fields have influenced your work. Are there any standout memories of your childhood that have influenced your artistic vision?
AS: My parents helped foster an introspective, creative and brain-challenging space for my childhood, valuing both academic and creative work. I remember being able to spend a long time in museums as a kid on trips—art museums, science museums, historical villages. Books were always OK to get on a whim. There were lots of projects with my parents on the weekends—crafting, circuitry, sewing, woodwork, kitchen science experiments. I also remember creating a lot of imaginary worlds.
CC: Much of your art seems to reference social behavior and interactions. How do you use social interactions or reflections as subject matter for your work?
AS: Social exchanges, expectations and dissolutions are both fascinating and distressing to me. The artwork becomes a way to explore around in them in a non-verbal, individual, immersive and surprising way. My ideas and reactions about a situation will inspire a series of sketches or studies—color, line, form, composition—that become a particular piece or a collection of pieces. Each series has a different focus, a different flavor, as I change and as my (social) environment changes.
CC: Have you discovered anything about yourself from your art?
AS: The work often knows things about me before I do—what I'm longing for, what I'm anxious about. I've noticed cycles in my interests and mark-making: circling through, spiraling around, calling back to previous sketches or readings. For instance, the intersection of the biological world and the human-built world hums through many of the series. Formally, the line quality in the jellyfish I first made here in school were later reflected in the wire compositions in my thesis show, and then resonate in the drape and length of the deer's neck and legs.
CC: Who are your favorite Atlanta artists at the moment?
AS: The intricate fiber, plastic, tactile constructions of Leisa Rich. Each new series that Joe Peragine explores—I love seeing an artist who can create such different work that is yet still uniquely his own. The watercolor worlds of InKyoung Chun. I also love checking out what the folks at Murmur are up to.
CC: You collaborated with Kiki Smith as lead printer and constructor for her book Color Noise. Do you have any dream collaborations?
AS: Collaborations are very particular matches, and being a master printer is a different relationship than a process-based collaboration. Rather than wishing for a collaboration, equally-matched collaborations are often stronger when you can work with and around another artist, find those processes where you complement each other, and then develop a project together from there.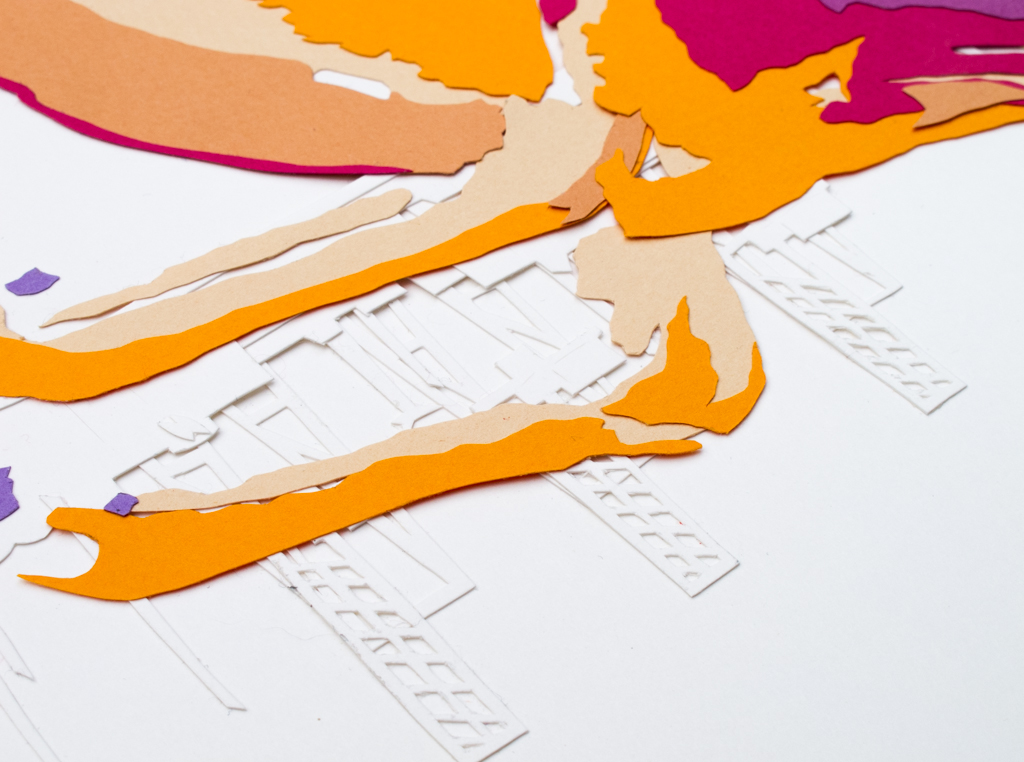 CC: What are you currently reading, listening to or looking at to fuel inspiration and work?
AS: Reading: The World Without Us, Wallace Stevens, Documents of Contemporary Art collections, art/philosophy essays for a reading group, alternative dye and printmaking books
Listening: Podcasts and public radio shows (Fresh Air, This American Life, Radiolab, etc.)
Looking: Micro- and macro-cosmoses, Paul Klee, Joseph Cornell, Egon Schiele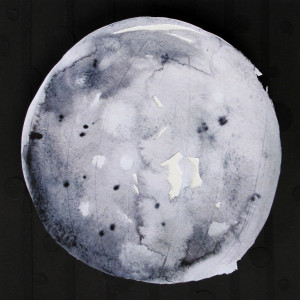 CC: What's next for you?
AS: Delving into the next series path after Of what is this house composed, if not of the sun? is down from Kai Lin Art. Right now I'm toggling between celestial bodies and small organisms. I'm still working with organic forms, looking at microorganisms and the larger human forces acting on them and their environment. This fall/winter, I'm the Visiting Artist Alumni/Mentor at SCAD in the printmaking shop. It's really fun to get back into the shop, play with printmaking chemicals, and see what the students are making. 
CC: What are your thoughts about the art scene currently in Atlanta?
AS: I like seeing a wide age range—young folks showing and making work alongside veterans. It's important that the scene can keep artists interconnected, fostering exchanges or mentorships. Finding the right group of artists who match your ethos and that can support your growth. The scene seems to cycle through waves of growth, demise and redevelopment. You can actually try a lot in the city by just getting out and doing it—the challenge is connecting with supporters, champions and collectors to keep programs or projects sustainable.
You can see more of Ashley's work on her portfolio site.