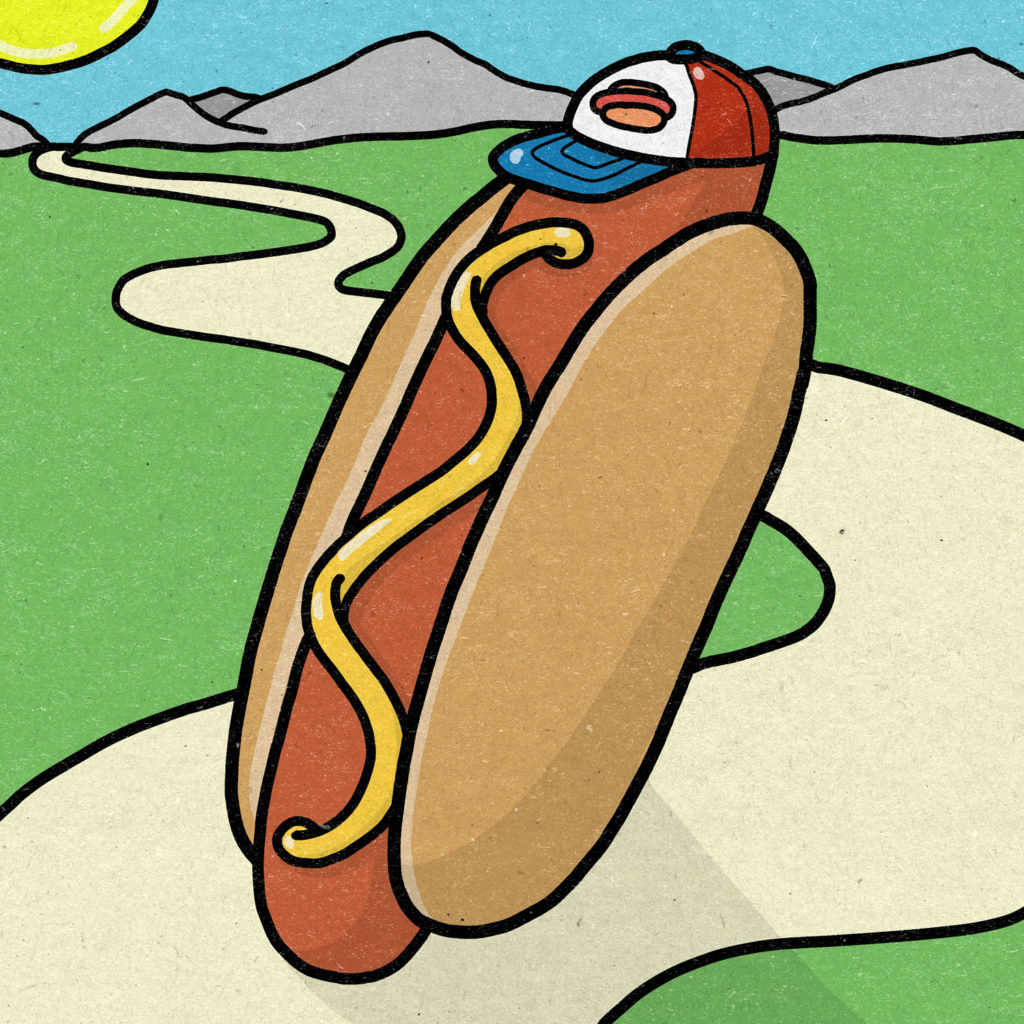 With one glance, it's safe to say that Josh LaFayette's too-cool-for-school creations are the life of the (pizza) party. Josh's imaginative illustrations instantly form a sugar rush-fueled direct connection to those days past of escaping classroom boredom by passing marbled composition notebooks filled with drawings and words that captured everything perfectly.
The illustrator and designer has made a name for himself as a purveyor of bringing new life to youthful expressions infused with his own witty perspectives. Despite attending a high school with no art classes, Josh channeled his imagination and determination into drawing daily, eventually earning a BFA in Graphic Design from Auburn University. Born in the South, the well-traveled designer moved to Atlanta less than two years ago, and has quickly made the city a home for himself and his family.
These days, Josh stays busy. He works closely with the Tumblr team and has worked with brands including vitaminwater, Jolly Rancher, MailChimp and Nike, just to name a few. He became a published author of the book and game Food Fortunes in 2016 and even finds time to pursue compelling personal projects.
Here, Josh chats with CommonCreativ about developing his trademark style, advice for aspiring commercial artists and creating a tarot deck that helps you decide what to eat.
CommonCreativ: What brought you to Atlanta?
Josh LaFayette: I'm originally from Jacksonville, Alabama, about an hour and half west of Atlanta on I-20, but I moved around a lot after college. I moved to Atlanta from Boston at the end of 2015. My partner is from this area, so our family moved down here to be closer to her family (shoutout to grandparents, aunts, and uncles who babysit for free!)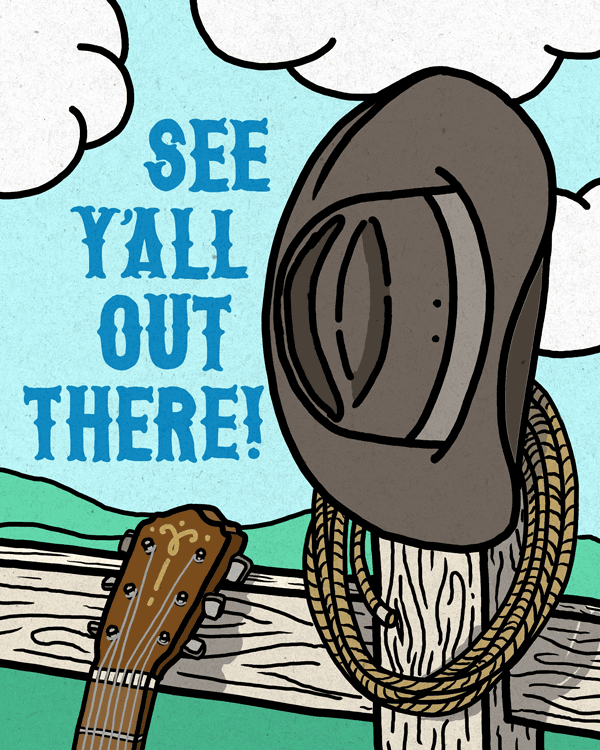 CC: What first sparked your interest in art?
JL: I didn't have the vocabulary for it when I was really young, but I loved marks that were physically produced at tiny sizes. e.g. record label logos printed on cassettes, the little "cut here" scissors and dotted line, tiny, 5-point type that said things like "Open Here" on packaging. In high school I got really into band logos and graffiti which sparked my early relationship with typography and lettering.
CC: How did you develop your style?
JL: I struggled a lot with developing a style — I was consumed with "figuring out my style" from like 2011 to 2014. I saw the inimitable cartoonist, Lynda Barry, speak at The Illustration Conference in Providence, Rhode Island in 2012. She said, "Everyone has a style. You pick up a pencil, you draw something, and there you go — that's your style." I believe that. My style got to where it is by remembering the things that I liked to draw or to look at as a kid, starting there, then practicing literally everyday for five years.
I did a daily drawing project from 2011 to 2016 (with a break after our first son was born) that ended up totaling over 1,100 drawings. Around the five-year mark (in 2014), I started to understand what it was that I wanted my illustration style to communicate and began pursuing it in every drawing. That same year, I started grad school — The Hartford Art School Low Residency MFA in Illustration at the University of Hartford—and my peers and professors there really helped me gain focus and clarity in my practice.
CC: How did you arrive at the medium of illustration?
JL: I began college in 2003 as a Biomedical Science major with the intent of becoming a dentist (my dad is a dentist). I was failing all of my classes because my brain couldn't grasp all the math and science stuff. I changed my major to Graphic Design, earned a BFA, and worked as a designer at several different companies in several different areas of the industry before moving to Boston and making a transition completely to illustration in 2012.
CC: Describe your artistic style in one sentence.
JL: As an illustrator, I enjoy exploring food, humor, and anxiety through bubbly maximalism. As a designer, I enjoy projects that require a certain amount of forgery—not the illegal kind, but, for example, designing and building a pack of cigarettes from Orwell's 1984 universe and making it look convincingly like a pack of cigarettes one could buy. (That's two sentences—I'm sorry!)
CC: Along with your illustration work, you're also a published author. Tell us about Food Fortunes.
JL: Food Fortunes was published in February 2016 by Chronicle Books, and it's still the artistic achievement that I am most proud of. It's a tongue-in-cheek interpretation of tarot cards with the occult imagery being replaced with food. So instead of divining your future, it helps you decide what to eat. Decks are available at select bookstores and directly through my website.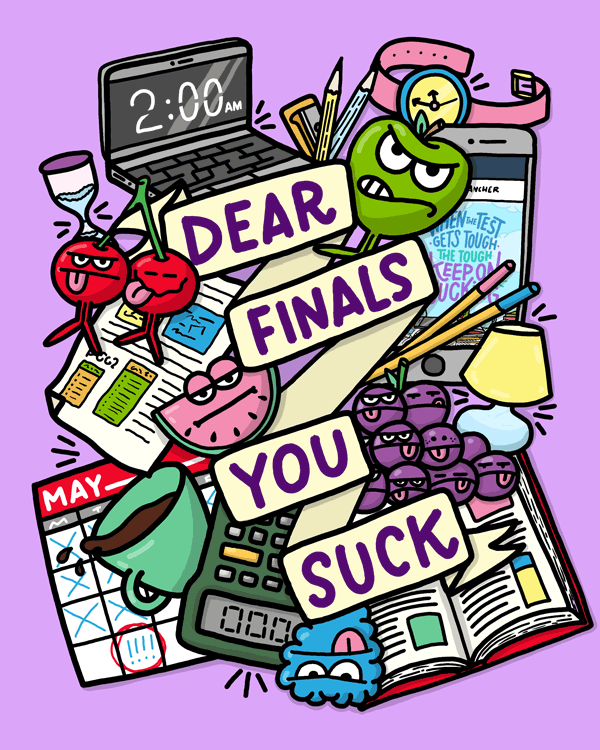 CC: What inspires you to create?
JL: I've thought a lot about this over the years, and I honestly don't know. It sounds so dramatic, but I have a burning, stewing desire inside me to make things. If a career was not a concern, I would still be in my home studio making things. I have always loved it and I imagine I always will.
CC: How would you describe your creative process?
JL: I have a magnificently short attention span, and I approach almost every project differently than the last. Usually, I just touch down like a tornado and complete my tasks as quickly as possible before I lose interest. I also keep a pocket sketchbook with me at all times to jot down ideas when the come to me, lest I lose them to the ether immediately.
CC: You've worked with a lot of recognizable brands — what have been some of your favorite projects?
JL: Tumblr is my favorite brand to work with. They care about the artist, and it really shows. They connected me with vitaminwater and Jolly Rancher, which were dream projects. I got to work with MailChimp early this year, and that was a lot of fun—they were an amazing and easy client to work for.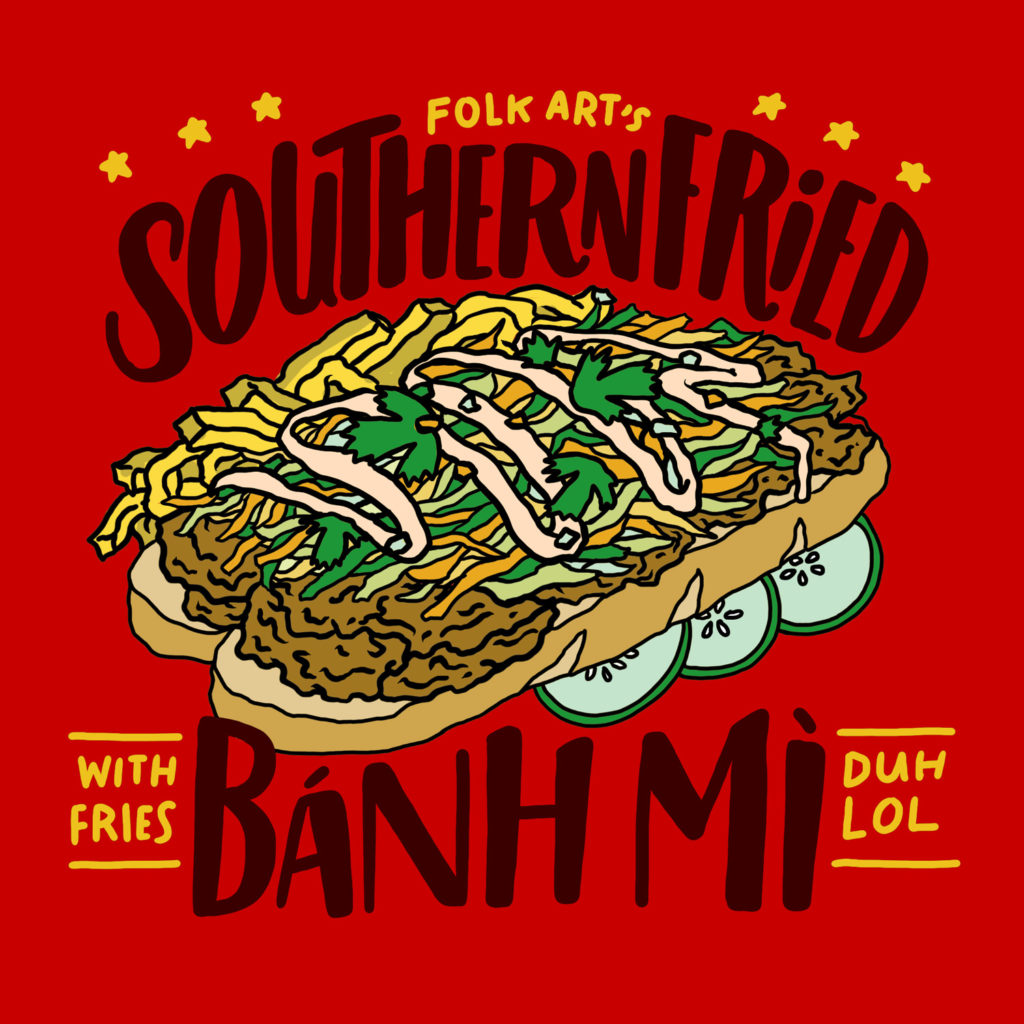 CC: Do you have any words of wisdom for commercial artists starting out in their careers?
JL: Practice every single day. Don't skip a day because you're tired or "don't feel like it." Make something every day. Put that stuff on the internet and find like-minded artists (online and in real life) doing the kind of work that you respect and try to form a community with them by reaching out and staying in contact with them regularly (AKA become friends with them).
CC: What are some of your favorite things in Atlanta?
JL: Creative Mornings in Atlanta is a great monthly event with an amazing community. I worked out of The Elevator Factory in Grant Park for about a year, and I still drop by there from time to time. They have great events (especially Fam Fam Karaoke!), and I made so many friends from all different industries there. As a bonus, Petit Chou is just down the street and their food is *chef kissing fingers emoji* and affordable. Elisabeth McNair is one of the best contemporary illustrator-designers in the U.S. and she happens to live in Atlanta. Katrin Wiehle is an amazing illustrator and author who co-founded and co-runs Paper Ghost Studio in Candler Park with her husband Mike Lowery, another wonderful illustrator and author.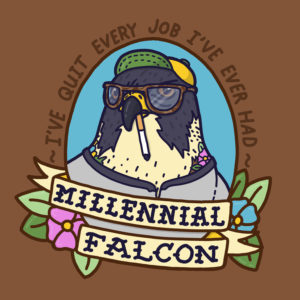 CC: What keeps you in the city?
JL: Something unique that strikes me about Atlanta is how many people here are from here and aren't trying to leave. They love Atlanta and they want to see it improve in every area, so they fight for the communities in the city that they believe in. It's inspiring and makes me want to truly be a part of this city.
CC: What's up next for you?
JL: I'm teaching at Portfolio Center in Buckhead this quarter, which I am very excited about. The biggest change for me is that I recently accepted a position as a Senior Designer at Kids II (also in Buckhead). The design team there is doing impressive things, and I'm excited to be a part of it. It's a huge adjustment for me to move back into the full-time world, but I've started to feel my productivity slowing down and I can tell that I'm not growing in my work as much as I was a year or two ago — I think joining a team is the best way to learn and grow while also having to be productive because you are accountable to entire team instead of just yourself.
See more of Josh LaFayette's work on his website and Instagram.