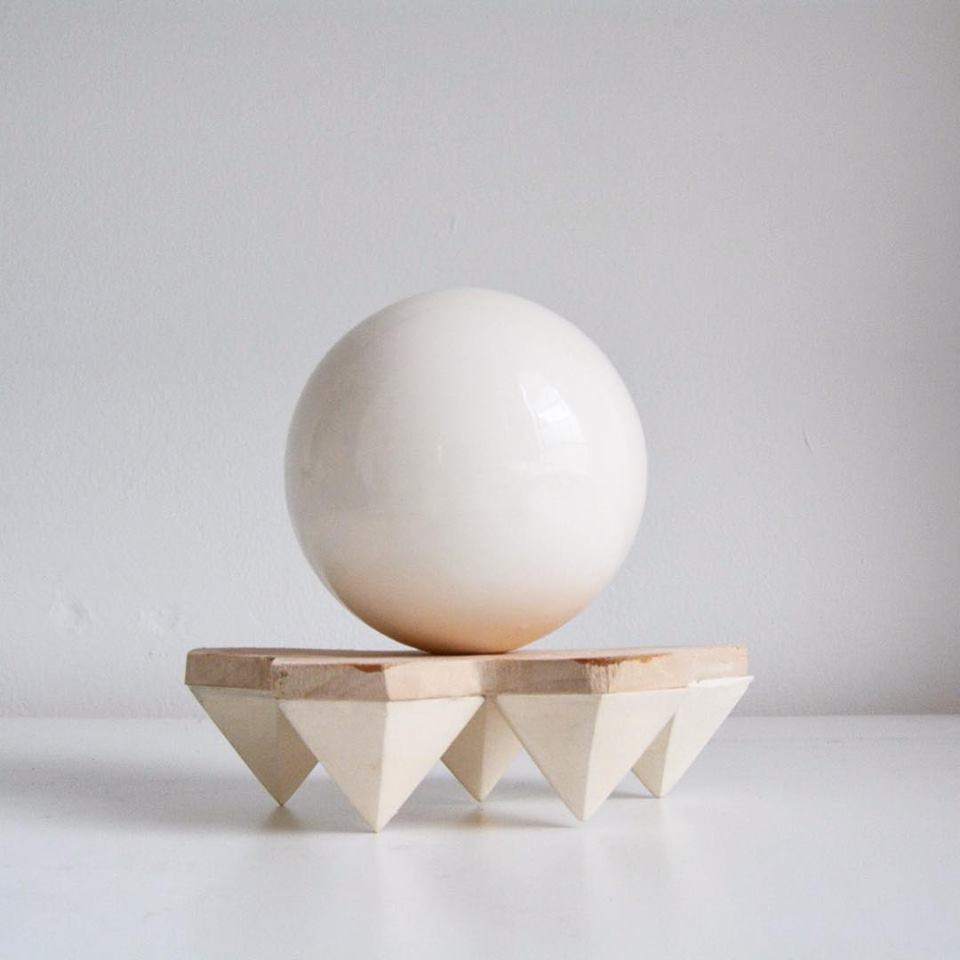 Art does not exist in an isolated plane. It is a process of connections that sometimes can serve as both an expression of humanity and a critique of it. Sara Santamaria understands this concept well. This born and raised Madrileña went about her artistic education by offering to be a studio assistant and establishing working relationships with well-known artists in Europe and Canada. In 2014, she made her way to Atlanta, quickly became involved with WonderRoot, and enrolled in the 3-D art studio program at Georgia State. With a hunger to begin her career, she said yes to any opportunity to produce art and show her work.
Her ambition paid off quickly and, in 2015, she was awarded a Waltham Fellowship through WonderRoot. Sara's work has since been featured at MOCA, MINT Gallery, WonderFarm, Swan Coach House Gallery and with Deer Bear Wolf. Last year, along with Allie Bashuk and Danielle Brutto, she founded Brutal Studio, collaborating to make incredible work for a variety of events in Atlanta. From a float for MailChimp and Wussy Pride Parade to the ArtsATL Launch Party and an elaborate full-costume wedding, she and her colleagues have exemplified the full extent of girl power and the incredible potential of artistic collaboration.
With a busy spring ahead with Brutal Studio and the prospect of a solo exhibit, Sara chats with CommonCreativ about the value of being a well-rounded artist, her work in Atlanta, and the role of art in times of global distress.
CommonCreativ: When did your interest for art begin, and how did it lead to 3-D and ceramics?
Sara Santamaria: My dad worked renovating and designing interior spaces. Our home was a never-ending project where I had to roll up my sleeves and work. I've grown up building and creating stuff, so I guess my passion for creating and making things comes from him. As for ceramics, my uncle happened to be a ceramist, and many memories from my childhood go back to his studio where I spent a lot of time playing and experimenting with clay. Since then, I've been spinning around different mediums and interests. I studied literature, theater and I have a minor in fiber arts. Now I'm taking 3-D classes in ceramics and sculpture at GSU. Everything adds up!
CC: How did you land in Atlanta, and how has it influenced your work?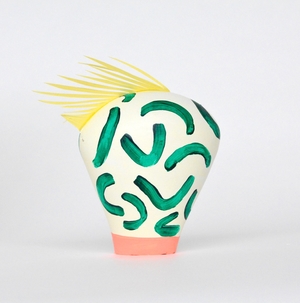 SS: Like many in my generation, I had a hard time visualizing my future across the political and economic spectrum in Spain. I thought about moving back to England or France where I had lived before, but my boyfriend found a job in Atlanta. Atlanta has offered me a calmer rhythm of life, stability, more time for reflection, and a fertile arena to create. Here, my work has found a lot of support, resources, and appreciation, for which I feel very grateful.
Atlanta also counts with a favorable structure. Organizations such as WonderRoot, C4 or the Goat Farm unconditionally support emerging artists' careers, and there are many opportunities to exhibit at different levels. From DIY spaces like Mammal Gallery, MINT Gallery and Eyedrum to mid-career artist spaces like Marcia Wood Gallery and WhiteSpace Gallery — Atlanta is a good place to be.
CC: What else inspires your work?
SS: Out of the visual arts, dance is the medium that I follow the most in Atlanta. I admire and respect all the talent and hard work behind groups like "The Lucky Penny" and gloATL. I enjoyed the "Off the Edge" and "EXPOSED" dance festivals last year. I find pleasure in movement. I like how it facilitates connections with the body and the emotions. From a 3-D perspective, I like to focus on the shapes, the lines that the dancer's body forms, and the geometrical patterns that dancers design in any given space.
Choreographers are like architects who build dynamic structures with human bodies. I find inspiration in how they experiment with elements of symmetry, support, balance, etc. It also invites me to re-imagine my work on a stage and play with how sculptures or installations would facilitate movement.
CC: What do you think is the biggest difference between art culture in Madrid vs. Atlanta?
SS: I don't want to generalize but, I'd say that in Madrid, art and culture events overlap more with daily life. The general public goes to art events, is more engaged, and the atmosphere in galleries is more inclusive. In Atlanta, the general public orbits too far from the conventional artistic circuits. They seem to feel displaced when they are in a gallery, and the public attending art events is people somehow related to the art industry.
CC: Tell me about Brutal Studio — what's the best part about working in a creative team?
SS: Brutal Studio is an all-lady run design-and-build studio specializing in experiential events and installations. Working at Brutal is very enriching and above all — fun. It allows me to explore ideas that have no place in my practice. I get to collaborate with people I admire, and embark on larger projects that I alone could never develop. The principal artists are Danielle Brutto, Allie Bashuk, and me. Although for larger projects, we've also collaborated with other female artists in Atlanta. We approach everything from both an artistic mind and a logistical standpoint. We know Atlanta, it's community, and that we want to help it's potential become kinetic.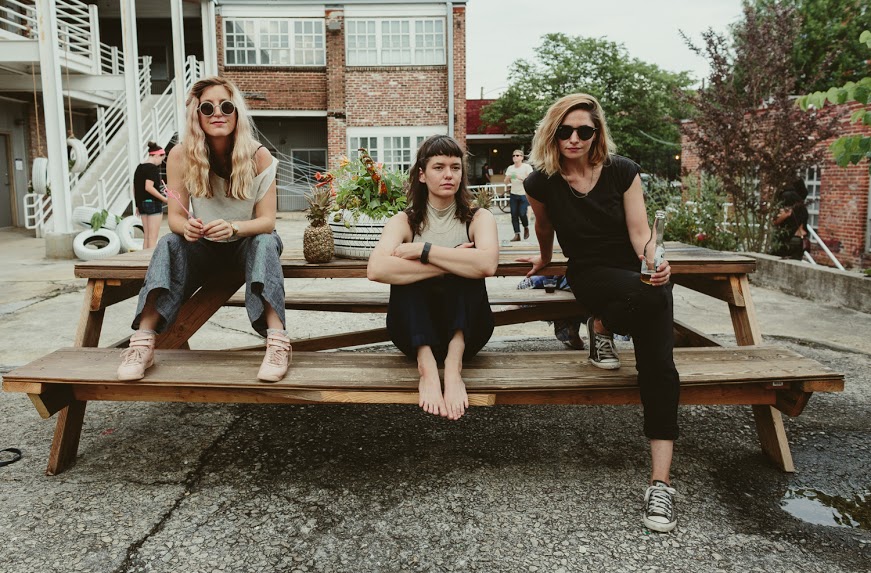 CC: What should we expect to see from you individually and with Brutal in the next few months?
SS: Overall, I'll be expanding work, developing my portfolio, and participating in a couple of awesome events. In April, I have an Art Farm Residency at Serenbe. Brutal Studio has just been awarded with the Jogger 5K Focus Fellowship in Air Serenbe so we will be living and working at The Art Farm for a month. Somewhere around spring, I'll be collaborating, along with 22 other awesome babes, on a special piece in Little Five Points for The Moreland Mural Project. Then in June, I'll have a solo show at Eyedrum.
CC: During global conflict, what is the function of an artist? How has the political environment affected your work?
SS: We live in a moment full of escalating global conflicts, in which liberal democracy and humanism are in serious danger. Art can provide us with an ideal space for reflection, individual expression, freedom, and fundamental questions. As an immigrant, I don't have the option to be apolitical. Since I moved to the States, the status of being an immigrant has conditioned my identity. My latest body of work reflects on the dislocation and adaptation produced by the complex decision to uproot oneself and to cross borders.
You can see more of Sara Santamaria's work on her portfolio site and her Instagram.