Josh Trejo started using art as a way to communicate when he was a small child, both as a way to deal with changes in

his family and to connect with others. As an innate observer, his portraits capture the subtle movements of the subject's hair, their facial expressions, and body language with great detail. "Since I've never been much of a talker, I would always observe others as a way of keeping myself away from boredom," says Trejo.
Since making the conscious decision to return to art full-time earlier this year after quitting his 9-5 job, Trejo started expanding his work with detailed silhouette portraits and digital artwork, often featuring zombie-like creatures, with hopes of moving into sculpture and public art later this year. Throughout it all, Trejo maintains a focus on what made him jump into art in the first place: a need to connect with the viewer or subject and their emotions. "No matter the situation an individual is placed in, someone has set foot in a similar moment […] knowing this you'll never be alone," his site reads.
Here, Trejo shares more about how he made his way back into art, growing his Instagram account to more than 10K followers, and why he prioritizes connecting with his viewer.
CommonCreativ: Have you always been in Atlanta? What keeps you here?
Josh Trejo: Practically, yeah. I was separated from my family due to a divorce and moved in with my grandmother — someone I had not met prior to that night, at the age of 8. I love this city. There's so much love here. The different art communities are always working toward improving Atlanta and metro Atlanta simultaneously or together. It's so sick! To me, there's no other place I'd like to be a part of.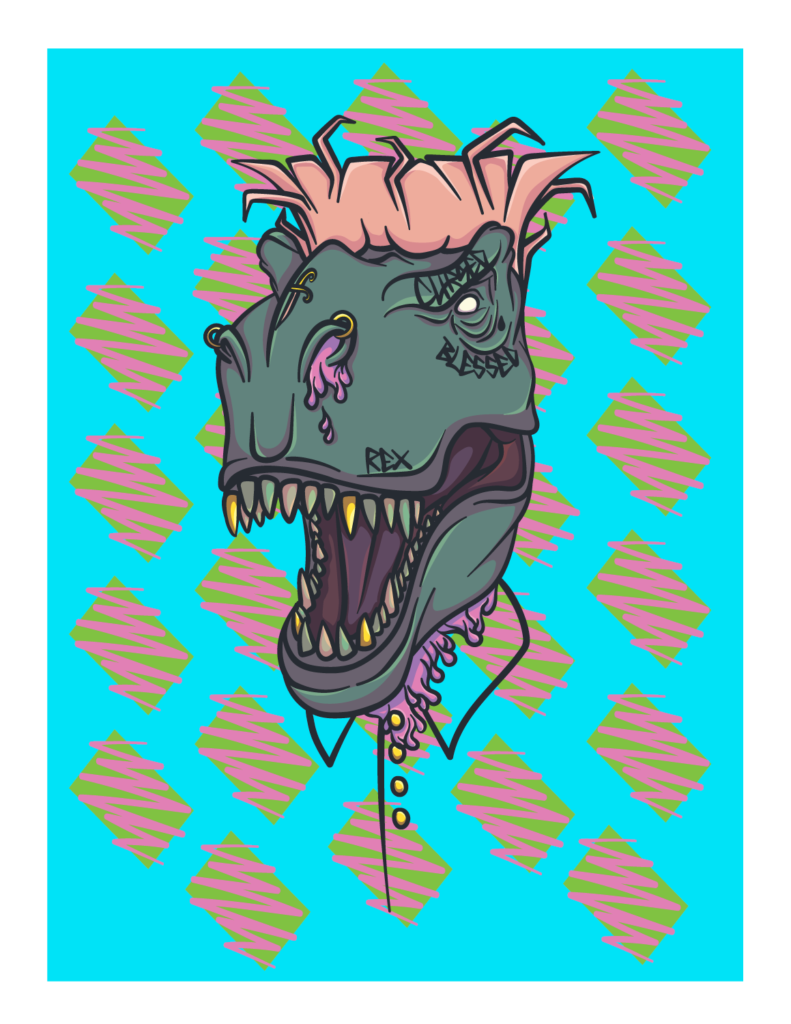 CC: Have you always been an artist?
JT: Growing up in a rough neighborhood I gravitated toward art as a means of staying out of trouble as best I could. Due to my grandmother's extensive work life, I found myself alone a lot of the time which led to a lack of self-expression and communication with others. I began to express myself and communicate with others through art; at the very least, I used art to fill that desire to connect. I kept creating throughout my teens for personal pleasure and as a means to connect, even if it was just a connection between myself and my work.
Toward the end of high school, I began losing touch with this side of me. I bit into the idea of "find a good job to make good money." So I dropped art and joined the working force for 5 years as a warehouse worker. On the last day of my 2016 fall semester, I sat in my car waiting for my final to start and I had a talk with myself. You know that "enough" talk. I couldn't do it anymore, working close to 60 hours a week and going to school full-time was not the move. That afternoon I gave myself 3 semesters, 18 months, to make it as an artist. A month or so later, I quit my job and picked up a part-time. In February of this year, I began posting my work and marketing myself heavily without any clue as to what I was doing, but with a lot of motivation and even more effort, I grew a sick and supportive audience. Shout out to them! Thanks a ton.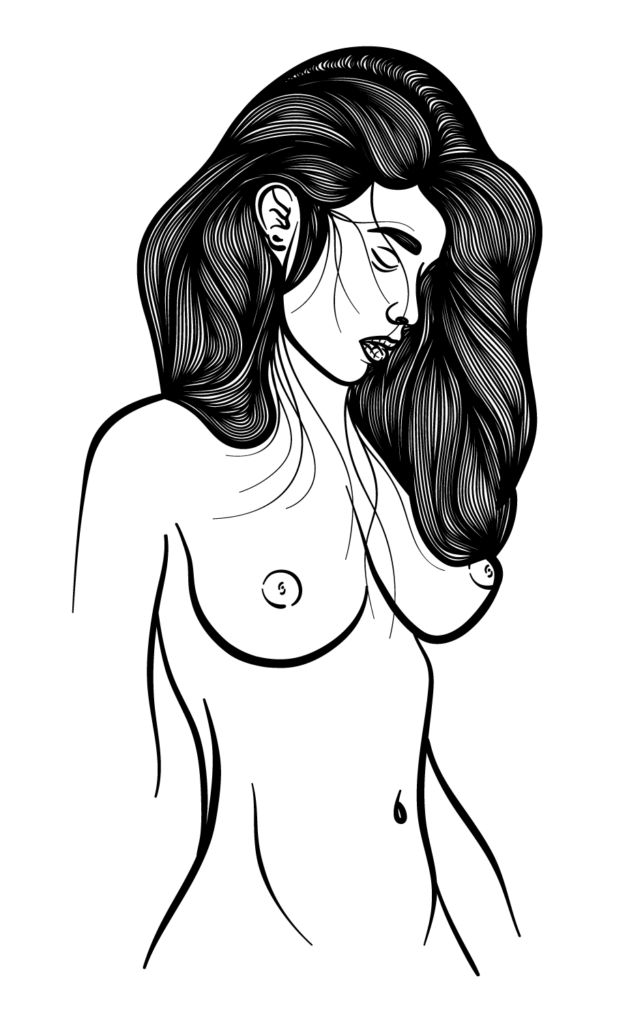 CC: Your penmanship relies on incredible details. How did you find your style?
JT: When I decided to take art seriously I switched up my job so that I would have more time to create, but at the same time I put myself in a position where I was making a lot less money. I'm not going to lie, money was tight, so I couldn't go out and buy paint, canvas, supplies, whatever, whenever I wanted. I worked with what I had (my laptop, pens, and markers) for a while. Where there's a will there's a way. I wanted to create, so I did.
CC: Tell me about your creative process — do you have a studio or do you work from home?
JT: My creative process is something I've always got going on. I don't just think, "Hey, I should sit down and come up with something." A lot of my silhouettes are actual living, breathing people. People I see on the train, in a coffee shop, at work, anywhere and everywhere. When I see someone with an interesting expression or body language I think to myself, what are they feeling? What are they going through? Is it something I've been through? Am I going to go through what they're experiencing? How would I react to it — the same as them or differently? I take all of this and express it through my work.
Knowing what I'm looking for, I open a sketchbook or Photoshop and begin the messiest sketching process you've ever seen. I scribble until I see what's in my mind within the jumbled mess of lines I created. I then take a marker, brush, or Adobe Illustrator and bring them to life with smooth bold lines. I work wherever I can: at home, a park, or a coffee shop.
CC: What are your favorite materials to work with?
JT: Clay. There's just something about creating a three-dimensional piece. From start to finish, it's all so satisfying to me. I definitely plan to pick it back up soon!
CC: You speak of emotions and connections between the viewer and you as an artist. What do you hope people learn and experience from your work? How does that empathy influence your work?
JT: Through my work, I seek to connect more than just myself to my viewers (as individuals). I want to bring those individuals together; to spark a conversation, a connection, between them. My main goal and message as an artist: Emotions are a commodity that connects each and every single one of us; from you to me, to those we've yet to meet. I strive to convey through its elusiveness.
CC: What inspires you?
JT: I draw inspiration from expression. From the significance of an owl hooting late at night to that you look she gives you from across the room and everything in between. I'm very fond of the fact that expressions are not always so black and white. Oftentimes they're left open for interpretation and that's what ultimately draws me in.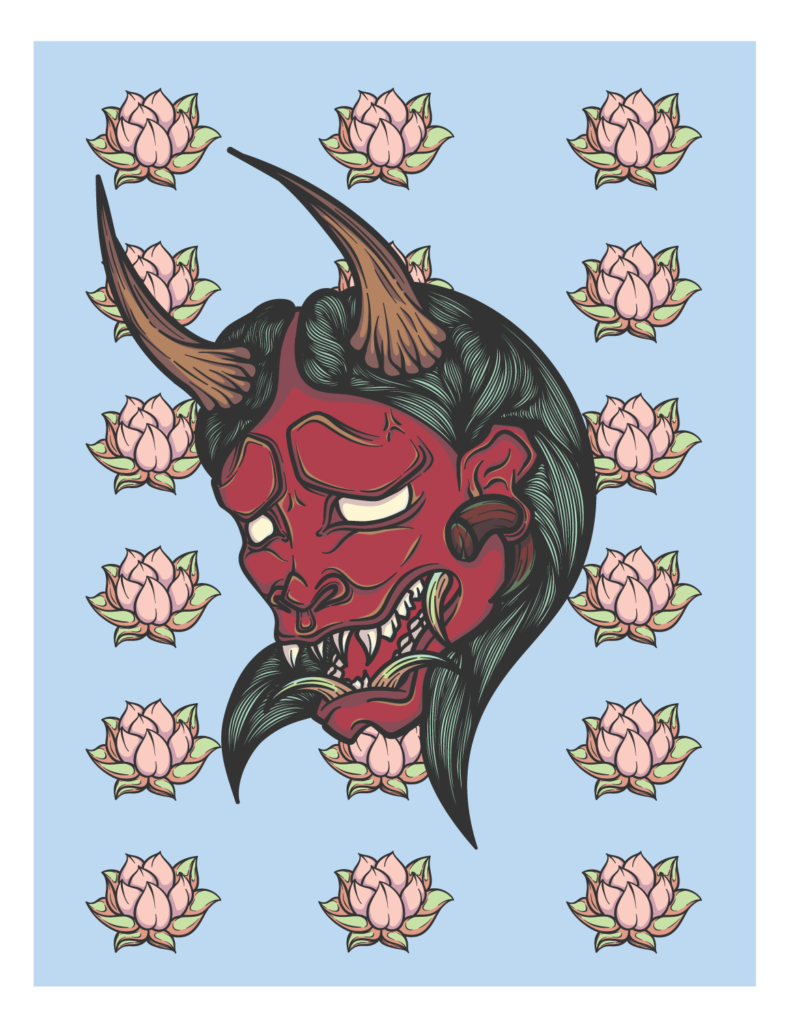 CC: Do you have any dream collaborations with other local artists?
JT: There are so many talented people in Atlanta. William Massey would definitely be one. The perspective he adds to his work is nuts. Joe King is another. Above the great work he puts out, I think it's sick how he brings people together. Sophia Sabsowitz's work is beautiful and rich with so much emotion. I love it. I'm looking forward to meeting and learning from these people and many more in the near future.
CC: How do you promote yourself?
JT: I like to think of it very fundamentally. The goal is to let people know two things: you exist and you create. As far as getting that done, reach out a lot and I mean a lot. I always make sure to take the time to send out email, messages, comments, even calls: It's a hassle, it's not fun, and sometimes you feel as if you're wasting your time, but it's so important. You need to take it upon yourself to go to them.
After all, how is someone going to approach a person they don't know exist? I found that a lot of people don't know they're looking for something until it lands on their feet. When reaching out to others the key lies in two things: First, be genuine, kind and real. No one is going to reply to a generic message (a message you can copy and paste to

everyone). It's easy to spot, so take the time to personalize each interaction. You're not a robot, so show some emotion and personality. Second, is to provide more value. Use your skills and craft as that value. You have to be hungry for it, so go get it!
CC: What's next for you?
JT: To keep improving. The way I see it there's always something new to do, experience and learn, so that's something that will always be on the list. I'm planning on making moves in public art. I want to have at least one mural done by the end of the year. Time is ticking. I'm also seeking to contribute to the communities here in Atlanta in a positive way.
CC: Why do you make art?

JT: Creating keeps me sane. Without a creative outlet, I'm a mess. I get irritated, frustrated, and feel as if I'm in a bad place mentally. Creating is all I know.
You can see more of Josh Trejo's work on his site and on Instagram.